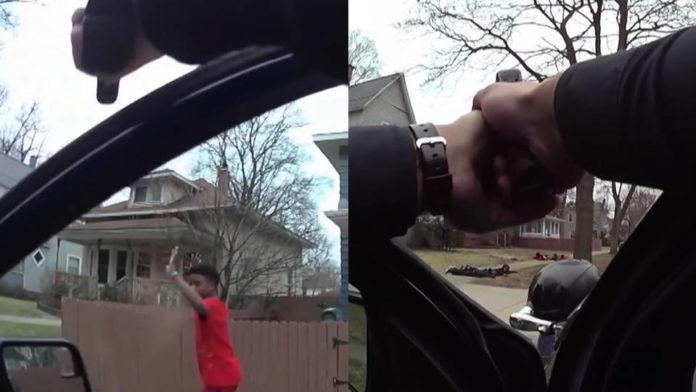 Grand Rapids Michigan police have released body cam video of five teenagers walking home from playing basketball, who were held at gunpoint by an overzealous officer. Police were allegedly responding to reports of eyewitnesses who had seen several boys fighting earlier in the day. During the fight one of the boys allegedly had a handgun. An officer swarmed the boys who "matched the description," drawing his firearm. This case highlights the quick-to-draw mentality that police are indoctrinated with, as none of the boys had been previously involved in the disturbance.
After scaring the boys, the police admitted that they were not the suspects they were looking for, and also admitted that they are not sure a gun was ever involved. The witness who called it in apparently wasn't sure what they saw. The officer can be seen getting out of his car and instantly posting up in his door frame with his gun pointed at the kids. "I don't want to die," one of the children can be heard saying. Another boy calmly asks the officer to put his gun away. How is it that a child had the presence of mind to act more rationally than the officer?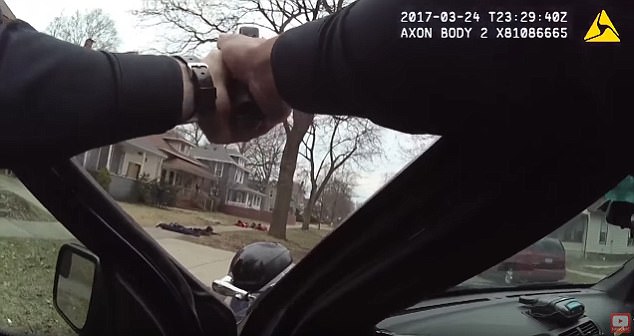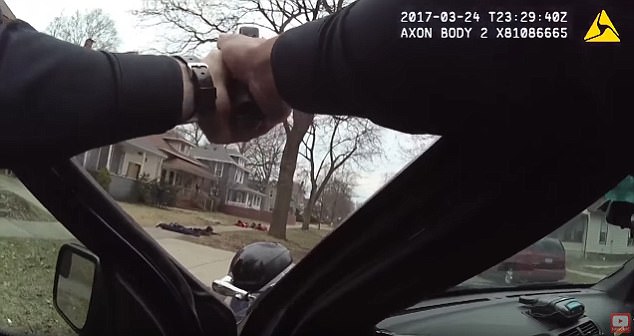 "I'm sorry, I don't mean no disrespect, but you all have to understand that's my baby," Shawndryka Moore told police. "We don't deal with police. I don't have charges. We don't do this. All this stuff that goes on in this world – I worry about my kids every day. That's why I don't let them go nowhere." Moore is the mother of one of the children assaulted by these police.
Despite what the public saw on the video, Police Chief David Rahinsky defended his officer. "The officers didn't do anything wrong. They acted on articulate facts from a witness moments earlier who said he saw them hand a gun to each other." What the Chief won't tell you is that while the officers didn't violate policy, there were and always are better ways to handle a situation like this.
When a cop gets a call for a man with a gun, everything goes out of the window except for locate and stop the threat. How many times have we seen cops assault innocent people who matched the description, who later we found out didn't even match the description? Police act on impulse and look for any reason to exert force to quickly end a situation. Seeing that the group walking down the street were just a bunch of kids, the response should have been more cautious and police should have proceeded with a little more humanity. This is a case where institutionalized racism shows its head because you can guarantee that if these kids were white, none of this would have happened.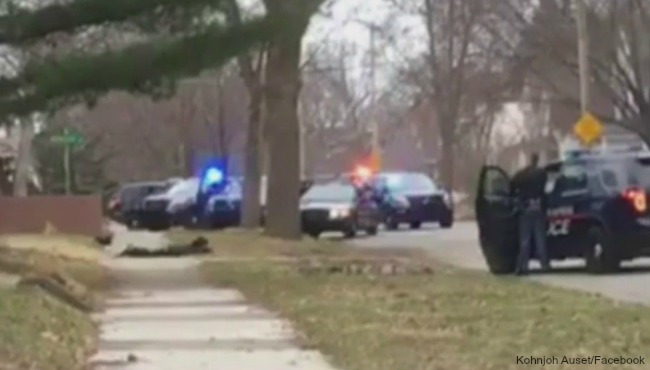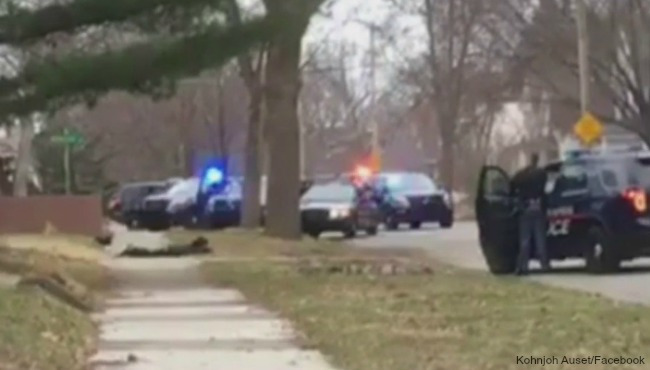 The reality is that the police grossly over-reacted. While on scene, police attempted to comfort parents who responded by telling them that "nobody was hurt." Being held at gunpoint and commanded to the ground for playing basketball is a traumatic experience that will have long lasting consequences on the boys; it will also affect their opinions of police for a lifetime. Police in effect, just justified all the animosity they had probably been experiencing toward police in their neighborhood. Unfortunately for the parents, this is just business as usual for police and they will find they have no legal recourse.
Sources: NY Daily News, The Free Thought Project.
---
This article (Grand Rapids Police Chief Defends Holding Five Innocent Children at Gunpoint) is a free and open source. You have permission to republish this article under a Creative Commons license with attribution to the author and AnonHQ.com.
---
Supporting Anonymous' Independent & Investigative News is important to us. Please, follow us on Twitter: Follow @AnonymousNewsHQ