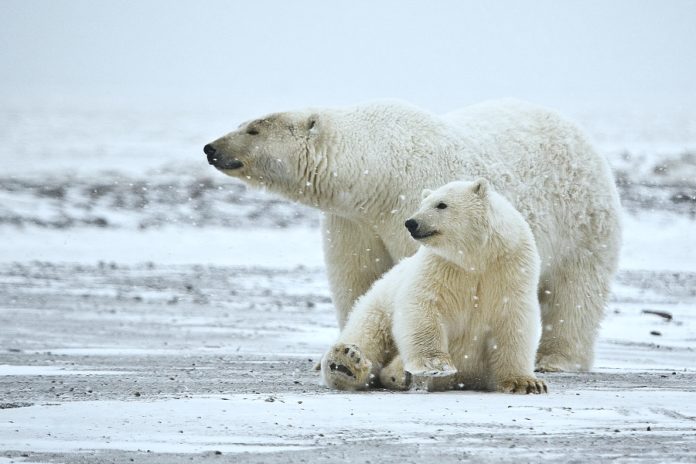 An environmental group has accused Greenpeace of racism, supporting the commercial slaughter of polar bears and, to put it simply, betraying everything the organization once stood for.
Captain Paul Watson, founder of the Sea Shepherd Conservation Society and co-founder of Greenpeace, has published a commentary, titled Greenpeace Is Sliding Backwards Down a Slippery Slope, on the Sea Shepherd website accusing the organization of supporting the commercial hunting of polar bears in Canada and betraying the organization's original ideals.
"Back in the Seventies, I never could have imagined that the organization that I co-founded in 1972 along with a group of incredible talented and media savvy visionaries would end up supporting the slaughter of polar bears, seals and whales," Captain Paul Watson writes on the Sea Shepherd website.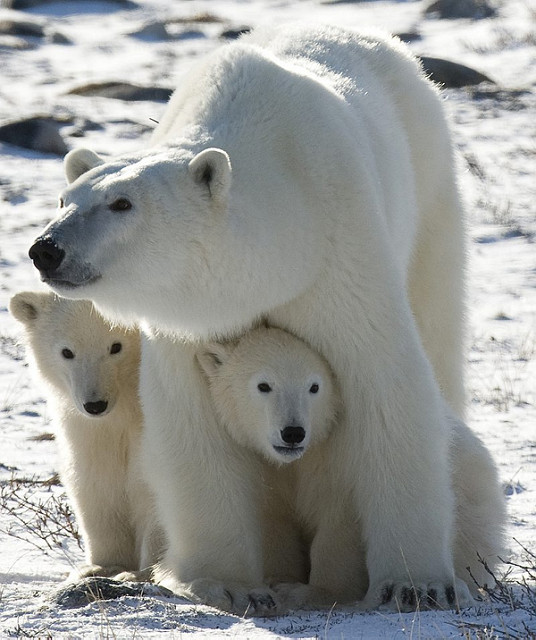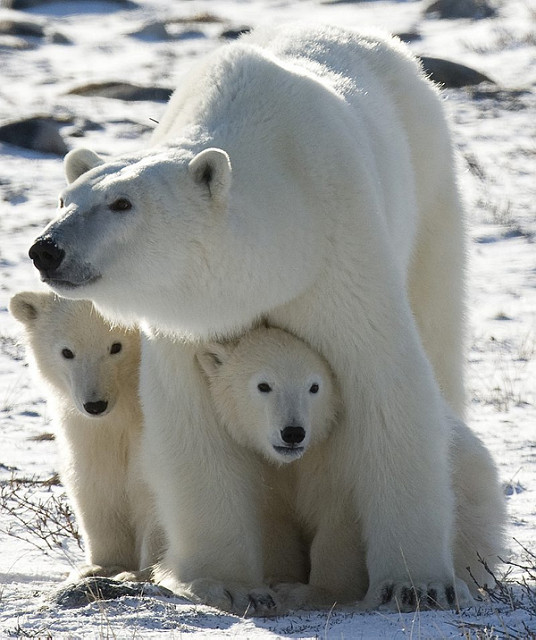 According to Watson, Greenpeace has decided to support the killing of polar bears in an effort to enlist Inuit support against oil companies. Last year, Greenpeace Arctic Director Jon Burgwald apologized to the Inuit for Greenpeace opposition to the commercial seal slaughter in the Seventies; however, the Inuit never participated in the East coast annual massacre of baby seals.
Polar Bear hunting in Canada's Northwest Territories usually takes place between February 15th and April 30th, and must be done in the 'traditional' manner with an Inuvialuit Native guide. Polar Bear hunting plays a central role in long-held traditions of Native People of the North. Over most of the polar bear's range, hunting is governed by a specially designed quota system that prevents the polar bears from being killed in numbers that the population cannot support.
The villages are issues with tags, allowing local hunters to kill within the populations limits. However, some of the hunters are choosing to sell their tags to trophy hunters. Reportedly, Greenpeace has therefore argued that the practice is important to the local communities and it should not be opposed.
"If the species of certain populations against the backdrop of global warming can sustain a commercial hunt, than we're not going to oppose it," said Melanie Duchin, speaking for Greenpeace in Anchorage, Alaska in 2006.
Listen to Interview with Captain Paul Watson regarding Greenpeace and WWF's support for Polar bear hunting. https://t.co/D98v0R1x4W

— Sea Shepherd UK (@seashepherd_uk) May 6, 2016
Watson responded to this statement during an interview with Morning Report by saying:
"It's racism basically because they are Inuit people they are saying that they should be given the benefit of having these jobs … our position is that you know, yes Inuit people are traditional hunters but they certainly have no tradition of guiding white people in to kill polar bears"
"Their endorsement today along with the World Wildlife Fund of Polar bear hunting is a despicable act that will condemn hundreds of these magnificent animals to suffering and death," Watson writes.
Meanwhile, Greenpeace has firmly denied Watsons claims. "Greenpeace has campaigned for many years to protect the Arctic in all sorts of different ways. And so to make this claim that somehow Greenpeace supports the trophy hunting of polar bears is completely false," said Greenpeace executive director Russel Norman.
Over recent years, the environmental conservation organization and a number of it's employees have come under heavy fire from critics. Back in December 2014, twenty Greenpeace activists damaged the hummingbird figure, part of the UNESCO World Heritage Site, Nazca Lines, one of Peru's great cultural treasures, in an attempt to promote renewable energy.
In 2015, Greenpeace Arctic Director Jon Burgwald accepted a gift of a seal skin vest from a Greenland fur company. Burgwald posed for a number of photos in his seal skin vest, prompting many people to call for his dismissal. These events have led many to question the organisation's methods and motives.
"Greenpeace however was established to represent the victims of human greed. Now Greenpeace is championing the human predators," Watson writes in his commentary. "It's a bloody disgrace."
In fact, Watson even goes on to suggest that the organization is selling the illusion of caring for their own financial gain. Watson writes:
"Last year Greenpeace brought in 375 million Euros in donations and spent $170 million Euros on fund-raising campaigns. It has become a great big mean green machine that now exists to generate donations for the purpose of supporting the employees of Greenpeace."
Some 300 Polar Bears will be slaughtered this year by trophy hunters with high-powered rifles. These acts will be done in the name of sport and creating jobs for a handful of hunting guides. You can read Captain Paul Watson's full commentary here.
---
You want to support Anonymous Independent & Investigative News? Please, follow us on Twitter: Follow @AnonymousNewsHQ
---
This Article (Greenpeace Accused Of Supporting Polar Bear Hunting and Betraying Everything The Organization Once Stood For) is free and open source. You have permission to republish this article under a Creative Commons license with attribution to the author and AnonHQ.com.