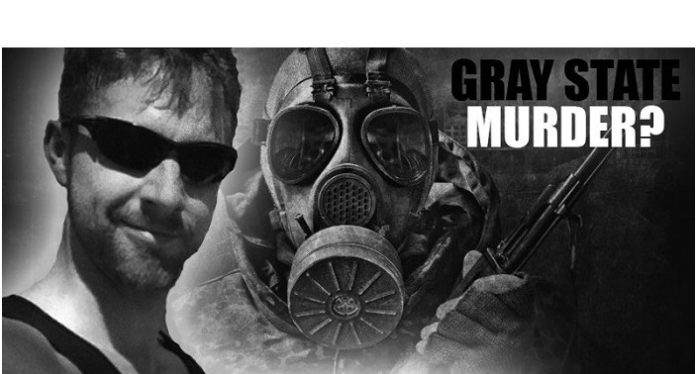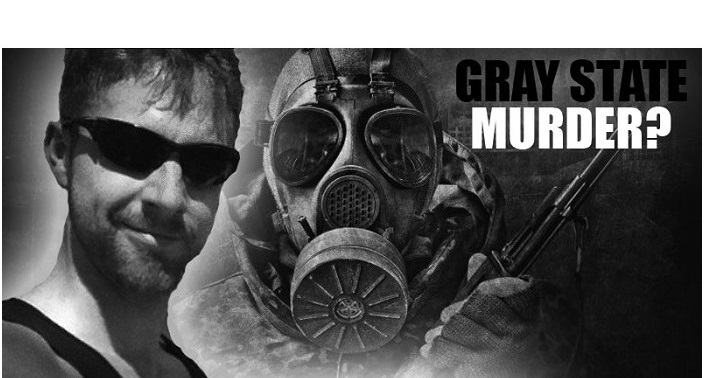 "I am executing my 1st amendment right to free speech with this post." It is a quote direct from the above clip, made by Rob Ellis.
David Crowley, 29, resided in Minnesota where he had filmed Grey State, his latest film venture. He was reported as being a family man, a beloved husband and a doting father. One neighbor had told CBS that they were a "picture perfect family." This week he was found dead beside his wife and daughter, with a possible cause as murder-suicide.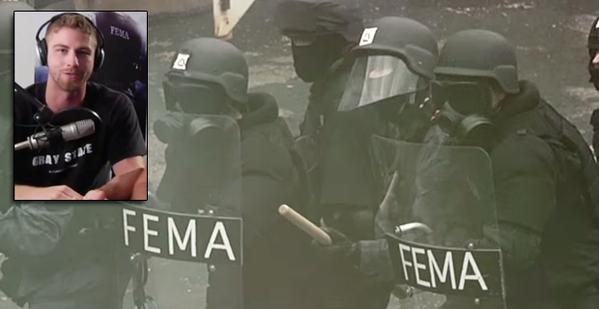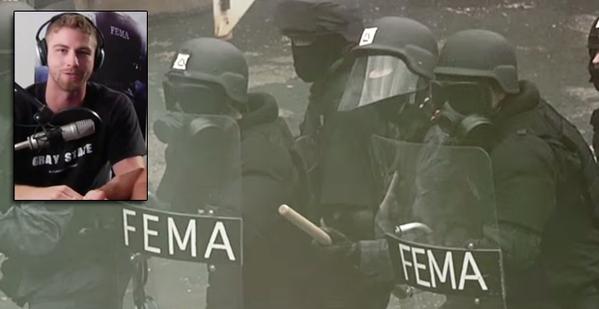 Crowley was an ambitious filmmaker/producer. His trailer Grey State denotes a militarization of the government and the consequences for the American people. The trailer made wasn't shy in representing his concerns and views of the world surrounding him; featuring the FEMA camps and police brutality, electronic branding of citizens and the overall downfall of the state. According to one friend, Thomas Austin, production with a $30 million budget[1] was about to be commenced after a Hollywood studio picked it up. The fate now of the film is yet to be decided. [2]
The deaths come as a shock to those who know them. Noticing packages piling up at the front door of the Crowley's house, neighbors went to investigate, to see if they could raise someone to the front door. When they decided to enter after hearing only the pet dog bark from inside, they found the bodies of Crowley, his wife and five year old child dead in the house with a gun beside David's hand. Unopened Christmas presents still remained under the tree, and no sign of a struggle.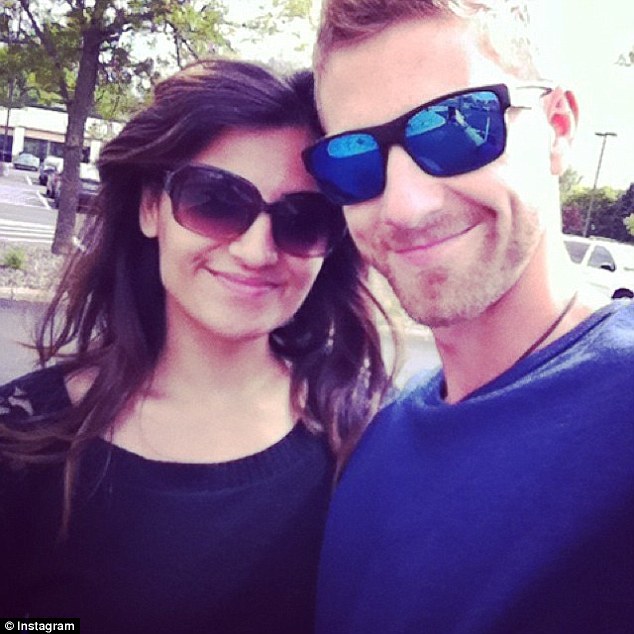 The Minnesota Bureau of Criminal Apprehension and the Dakota County Sheriff's Office are helping with the investigation, and told the Daily Mail that they are treating the death as "suspicious," but also as a possible murder-suicide ruling.[3]
Getting the attention of the media, ex Iraqi and Afghanistan veteran Crowley was no stranger to attention. Interviewed by none other than Alex Jones in 2012, on infowars.com, the scenario of a crumbling United States in a New World Order was reaching the attention of the entertainment industry, alternative and mainstream. Voicing his concerns to Jones, he cited that it was his responsibility as a filmmaker to get this important message out – that he could "see the consequences of these kinds of trends playing out and not being corrected."
Crowley was destined to become a great filmmaker with the release of his movie. Now with the fate of the movie uncertain, only time will tell if it will ever reach our cinemas.
Trailer:

You can watch the Full Movie (unedited version) Here:

________________________________________________________________________________________________
[1] Retrieved from https://www.facebook.com/jordanpagemusic/posts/10155094461245253
[2] Retrieved from https://www.facebook.com/graystatetherise
[3] Robinson, W. (2015, January 23). Gun-enthusiast, his dietitian wife and their five-year-old daughter lay dead from murder-suicide in their suburban home for WEEKS before neighbors discovered them.[Daily Mail]. http://www.dailymail.co.uk/news/article-2915939/Parents-five-year-old-daughter-dead-family-home-following-apparent-murder-suicide.html