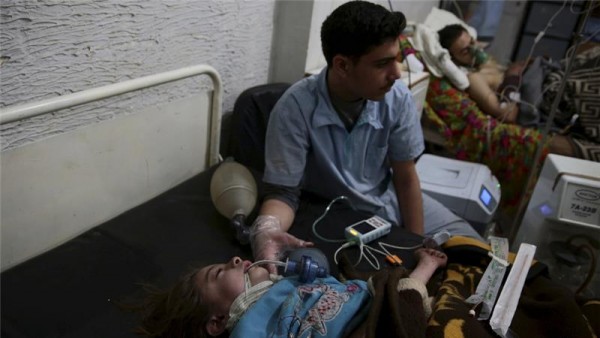 In Syria, a group calling itself the Violations Documentation Center (VDC)  has said that a Russian air campaign in the country, which began in September 2015, has killed over 1,000 civilians.
VDC also said the casualties also included more than 300 children, and that it can prove that civilians were deliberately target by the Russian Air Force.
Recently, the UK-based Syria Observatory for Human Rights (SOHR) also alleged that Syrian and Russian airstrikes have killed at least 3,000 children since November 2014.
The VDC claimed to be an independent, non-governmental organization that has been monitoring the conflict in Syria since April 2011.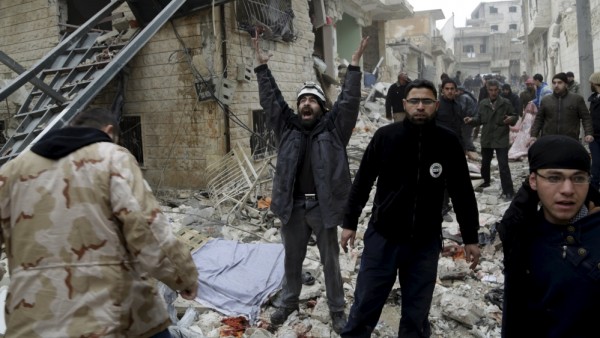 In an interview with Al Jazeera English, spokesperson for VDC, Bassam al-Ahmad said the group has documented evidence to back-up their allegations. According to Bassam al-Ahmad, fighters engaged in direct combat with Syrian government troops account for just a small percentage of the casualties.
"At least 1,505 people have been killed in Russian air strikes since they started in September 2015. We have documented their names and can say at least 346 of them were children and only at least 47 were fighters," he said.
However, the SOHR's allegation put the death toll at 1,015, adding that 238 of those killed were children. SOHR also said that at least 1,141 fighters had been killed, including fighters from the self-proclaimed Islamic State of Iraq and Syria.
To prove these claims, Al Jazeera said it spoke to a local volunteer from the Syrian Civil Defence. The volunteer, who was only identified as Khaled, said civilians were the target on the first day Russia launched its air campaign in Syria.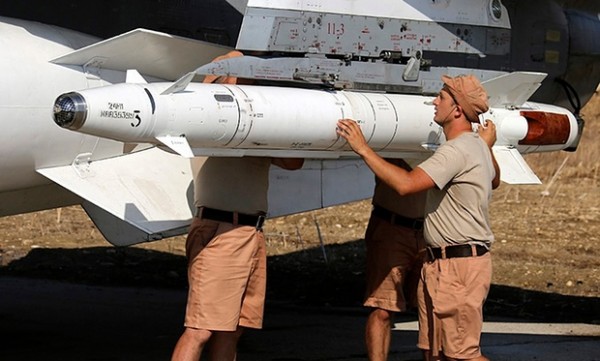 "Hearing Russian on the radio? We knew straight away that this was a different type of attack. The targets were 100 percent civilians. A whole neighborhood was destroyed in Talbiseh, including 60 homes of civilians," Al Jazeera quoted Khaled as saying.
The Syrian Civil Defence is said to be a group of volunteer rescuers formed in 2013, to help people who are badly injured from bomb or gun attacks. The group claimed to have more than 2,700 volunteers.
Meanwhile, Russia has strongly rejected these allegations of deliberately targeting civilians. The country said the goal of its military operation in Syria is in response to a request by the Syrian president, Bashar al-Assad and on the basis of a decision granted by its parliament.
Russia's Defence Ministry said it even used its planes to drop humanitarian aid to civilians in besieged areas in the country.
"Since January 15, transport aircraft of the Syrian Air Force has projected 50 tonnes of cargos with food products and articles of first necessity by the Russian P-7 parachute platforms," the Ministry said in a press statement.
Furthermore, in an interview with the German newspaper Bild, President Vladimir Putin said his country's aim in the Syrian conflict was to prevent another Iraq or Libya.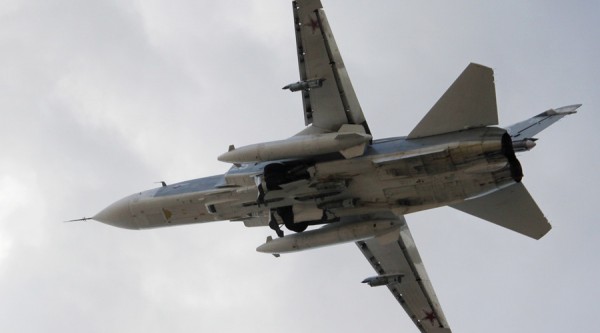 "One should try anything to support the legitimate rulers in Syria. But this does not mean that everything can just stay the same. Once the stabilization of the country has progressed, a constitutional reform has to follow, and then early presidential elections. Only the Syrian people can decide who should govern the country in the future," President Putin said.
Al Jazeera quotes figures given by the United Nations as saying that the conflict in Syria has killed at least 250,000 people. And more than half of the country's prewar population of 22.4 million has been internally displaced or has fled abroad, mostly to Europe and neighboring countries.
---
You want to support Anonymous Independent & Investigative News? Please, follow us on Twitter: Follow @AnonymousNewsHQ
---
This Article (Group Claims Russian Airstrikes In Syria Have Killed Over 1,000 civilians ) is free and open source. You have permission to republish this article under a Creative Commons license with attribution to the author and AnonHQ.com