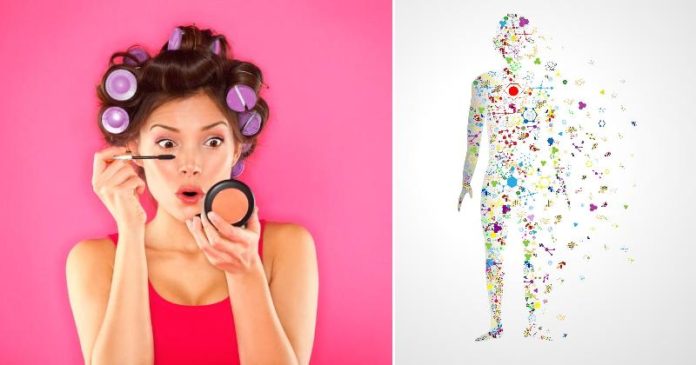 The global cosmetics industry is worth over $450 billion with hair care, skin care, make-up products and perfumes being the major money spinners. It is speculated that total revenue of the biggest cosmetic market in the world (United States) will exceed about $62 billion by 2016. With analysts at Goldman Sachs estimating that the global cosmetics industry is growing at 6.4% a year, and is expected to reach $675 billion by 2020, it is potent to pause and think what will happen if we stop using cosmetic products that do more harm to our bodies than good.
Levels of endocrine disrupting chemicals — such as phthalates, parabens, and phenols — substantially drop in your body when you take a short break — as little as three days — from various cosmetic products, researchers at UC Berkeley and Clinica de Salud Del Valle Salinas have revealed.
Kim Harley, lead author of the study and associate director of the UC Berkeley Center for Environmental Research and Children's Health, commented:
"Because women are the primary consumers of many personal care products, they may be disproportionately exposed to these chemicals. Teen girls may be at particular risk since it's a time of rapid reproductive development, and research has suggested that they use more personal care products per day than the average adult woman."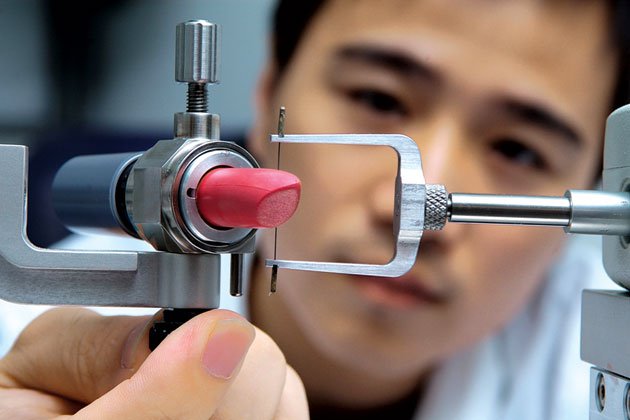 During the three-day trial, the team of researchers gave 100 Latina teenagers various personal care cosmetic products labeled free of endocrine disrupting chemicals. An analysis of urine samples before and after the trial found that metabolites of diethyl phthalate decreased 27%; methyl and propyl parabens dropped 44% and 45% respectively; and both triclosan and oxybenzone fell 36%.
Kimberly Parra, co-director of the study, reacted:
"The results of the study are particularly interesting on a scientific level, but the fact that high school students led the study set a new path to engaging youth to learn about science and how it can be used to improve the health of their communities. After learning of the results, the youth took it upon themselves to educate friends and community members, and presented their cause to legislatures in Sacramento."
Endocrine disrupting chemicals can also be found in cosmetics, or as additives or contaminants in food http://t.co/J0BEKeH8 #EDCs

— WHO (@WHO) February 19, 2013
The major endocrine glands include the pineal gland, pituitary gland, pancreas, ovaries, testes, thyroid gland, parathyroid gland, hypothalamus, and adrenal glands.
Phthalates are used to make plastics more flexible and harder to break; while parabens are widely used carcinogenic preservatives used in cosmetics. All forms of phenol cause irritation; however, triclosan — used in liquid soaps, acne cream, deodorants, shaving cream, and certain toothpastes — has been associated with alterations in thyroid hormone homeostasis; while oxybenzone — used in sunscreens, lip balm, and other sun protection products — is suspected to cause weak estrogenic and anti-androgenic effects.
What Can You Do?
Maritza Cárdenas, one of the teen researchers and Salinas native, had this to say about the study and its findings:
"One of the goals of our study was to create awareness among the participants of the chemicals found in everyday products, to help make people more conscious about what they're using. Seeing the drop in chemical levels after just three days shows that simple actions can be taken, such as choosing products with fewer chemicals, and make a difference."
5 Things Wrong With Your Deodorant | TIME https://t.co/KSgyb3ietK #cosmetics #phthalates #endocrine

— David (@GentlemanKnave) August 5, 2016
Awareness of endocrine disrupting chemicals in cosmetic products is increasing and some companies now advertise products that are "low chemical" or "phthalate- and paraben-free".  However, there is no evidence that by changing to low-chemical, cosmetic products that lower levels of these potential dangerous chemicals in the body occur.
In fact, an analysis by the Center for Environmental Health (a California-based non-profit organization) recently found an outlawed cancer-causing chemical (cocamide diethanolamine) in 98 shampoos, soaps, and other personal care products sold by Walmart, Target, Babies R Us, Kohl's, and other national retailers in violation of California law.
10 toxic beauty ingredients you should definitely avoid http://t.co/M2PXI52Byh /via @HealthyLiving

— Alyssa Milano (@Alyssa_Milano) November 13, 2013
---
This article (This is what Happens to Your Body when You Quit Cosmetics for 3 Days) is a free and open source. You have permission to republish this article under a Creative Commons license with attribution to the author and AnonHQ.com.