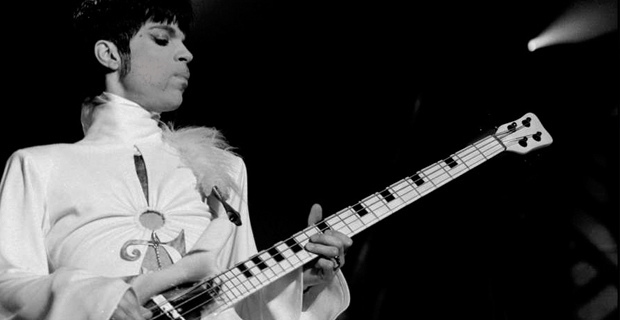 When people talk or think about the Prince, the beloved musician is primarily praised for his creativity and musical achievements. However, since the musician's death earlier this year, a number of stories detailing Prince's humanitarian and charitable work have entered the spotlight.
When people give money to charity, especially celebrities, it is for one of two reasons – they want to be seen giving, or they are genuinely wanting to help people. Prince, it seems, donated money to charitable organizations for the latter reason.
In an interview with CNN, longtime green advocate Van Jones revealed that Prince was a major backer of Jones's group Green For All, an organization that has been working to bring solar power to the people of Oakland, California.
"There are people who have solar panels right now on their houses in Oakland, California that don't know Prince paid for them," Jones said.
In addition to funding the solar projects, Prince secretly funded a number of other charitable organizations. For instance, sources have also revealed that Prince also worked on initiatives aimed at combatting gun violence and police brutality. According to Reverend Al Sharpton, Prince held a concert and donated money to the family of Trayvon Martin, the 17-year-old African American shot by a white neighborhood watch volunteer in Florida.
"What many people didn't know is that he would support many of our civil rights causes," Al Sharpton said in an interview with People. "I remember when we were raising the issue of justice around the Trayvon Martin killing. Prince called me and sent some funds that I gave to the family for him and never wanted recognition for it.
"He went into Baltimore around the policing issue and did a concert to help the family. So, he was one that did not want to make a lot about his humanitarian and activist involvement, but he was very much involved in what was going on in the country. He was very much involved in Human rights."
Since his death, friend's of the artist have come forward to share his influence and contributions to a wide variety of charitable organizations. However, despite his influence, Prince is said to have requested that these charitable donations be kept secret. In fact, Prince is said to have purposefully set tour dates in particular cities, using the concerts as a way to cover his charitable intentions, reports The Free Thought Project. 
"He did not want it [to] be known publicly, and he did not want us to say it. But I'm gonna say it because the world needs to know that it wasn't just the music," Jones said. "The music was just one way he tried to help the world, but he was helping every day of his life."
During an appearance on the Dr Drew Show, Jones shared an emotional story about how the two started working together on the Yes We Code initiative in 2014. Yes We Code is a non-profit organization that aims to encourage urban youth to seek careers in technology by accelerating access to training in high-demand technical and non-technical skills. Today, Yes We Code works with partners to help connect 100,000 under-represented minorities to careers in technology.
We honor #Prince, the inspiration behind #YesWeCode. Thank you for your support and commitment to tech inclusion pic.twitter.com/YbcYUjtiYC

— #YesWeCode (@yeswecode) 21 April 2016

"He insisted we create 'Yes We Code,'" Jones told USA Today, "so that kids in hoodies could be mistaken for kids in Silicon Valley."
"He really believed that young people could change the world," Jones said. "[He was] not just a great musician, [but] a great human being at every conceivable level. He's a humanitarian first and foremost.
"There are people who are in hospitals right now who get anonymous gifts. He never wanted anybody to know how much of a humanitarian he was. He's a Jehovah's Witness. They're not supposed to speak about their good work. But, this is a guy who cared so much."

Image: Flickr User, nico7martin (CC BY 2.0)
---
You want to support Anonymous Independent & Investigative News? Please, follow us on Twitter: Follow @AnonymousNewsHQ
---
This article (Prince Secretly Funded Humanitarian and Environmental Organizations) is a free and open source. You have permission to republish this article under a Creative Commons license with attribution to the author and AnonHQ.com.