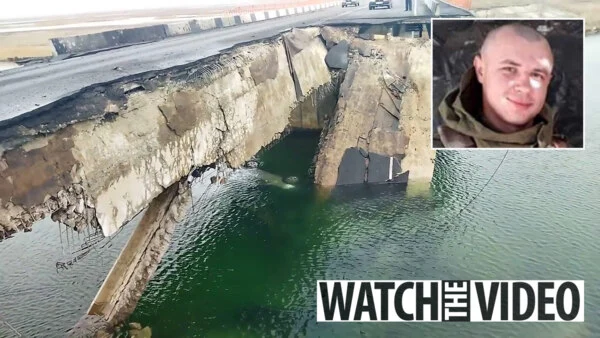 A HERO Ukrainian soldier blew himself up to destroy a bridge and stop Russian forces from storming in from Crimea.
Generals hailed the sacrifice of Vitaly Skakun Volodymyrovych for halting a column of Russian tanks at Henichesk, in the southern Kherson region.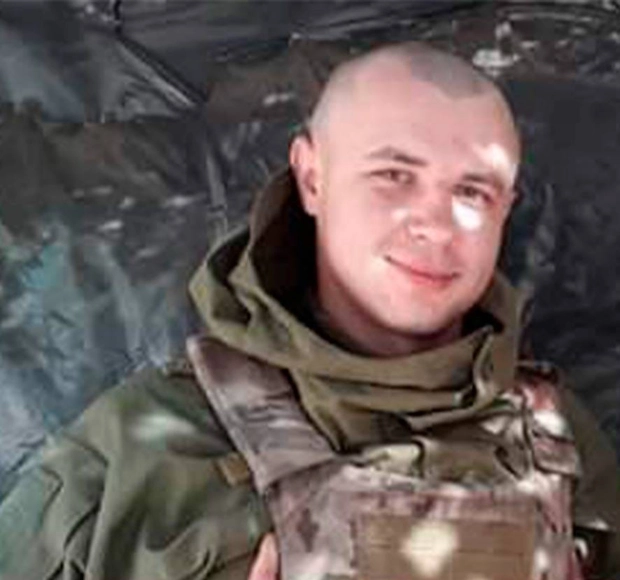 The brave engineer had volunteered for the dangerous mission to rig the bridge with mines, an Armed Forces official said.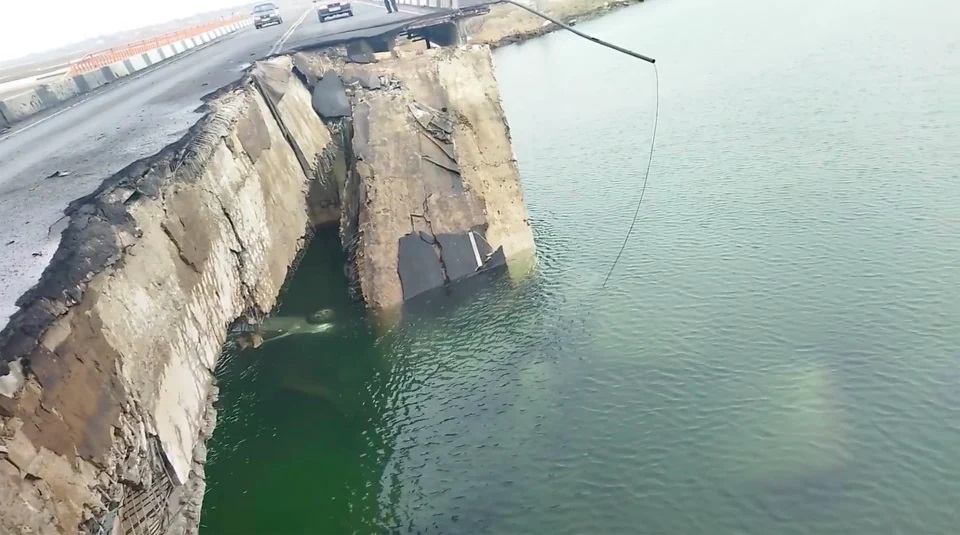 It is a key strategic pinch point linking annexed Russian-occupied Crimea and mainland Ukraine.
As Putin's forces raced towards him, Vitaliy realised he did not have time to set a fuse and get to safety.
"The bridge was mined, but he didn't manage to get away from there," said the General Staff of the Armed Forces.
"According to his brothers in arms, Vitaly got in touch [with them] and said he was going to blow up the bridge
"Immediately after an explosion rang out."
Skakun, a military engineer, was hailed by his comrades for "significantly slowing down the advance of the enemy".
It also allowed Ukrainian military units to regroup and redeploy its defences, defence forces said.
One military official said: "Russian occupiers, know that the ground will burn under your feet!"
Commanders are now looking to award Vitaliy with posthumous honours for his "heroic act".
The Russian tanks and missile launchers had to take on a longer land route into the southern Kherson province.
By last night they controlled much of the region. But fierce fighting raged today in the port of Mariupol and around an air base at Melitopol.
Across the county, more than 130 Ukrainian soldiers died on the first day after Putin's invasion army stormed in from the north, east and south.
Kyiv claimed it had killed or captured 800 Russian troops, destroyed 30 tanks, and shot down seven warplanes on the first day.
Today it said Russia had lost 2,800 personnel, 17 planes and choppers, 80 tanks and more than 500 other vehicles.
Defence forces have put up a "staunch resistance", UK military analysts said.
Russian columns were said to be bogged down in the eastern Kharkov region, which saw a second day of heavy battles today.
Pictures showed destroyed Russian vehicles littering the roadside, dead Russian soldiers, and captured Russian troops.
Two more columns were heading to Kyiv from Belarus but were halted around 30 miles away.
Saboteurs disguised as Ukrainians were shot dead in street battles in Kyiv as defenders dug in for a siege.
And Russia claimed it had recaptured a strategic airport in an air assault with 200 helicopters, paving the way for a massive troops landing just four miles from the capital.