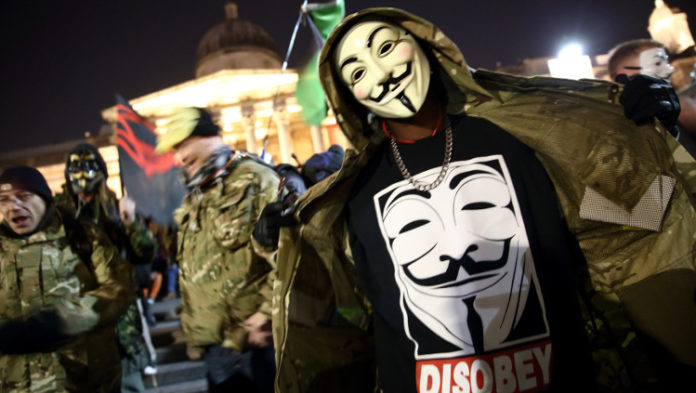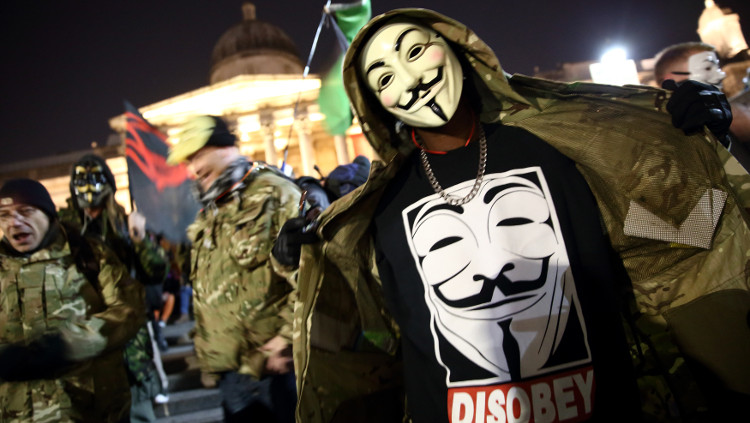 The 2015 Million Mask March met with mixed success. While it was reported by some that there were small outcomes, we know that across the globe, hundreds of thousands took part. Unfortunately, there were a couple reports of violence (perhaps a reflection of the growing discontent of the masses) which the mainstream media reported on with glee, but overall, it seems the movement is still holding strong.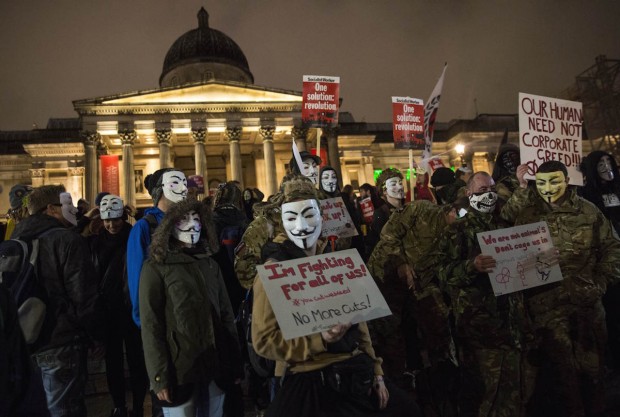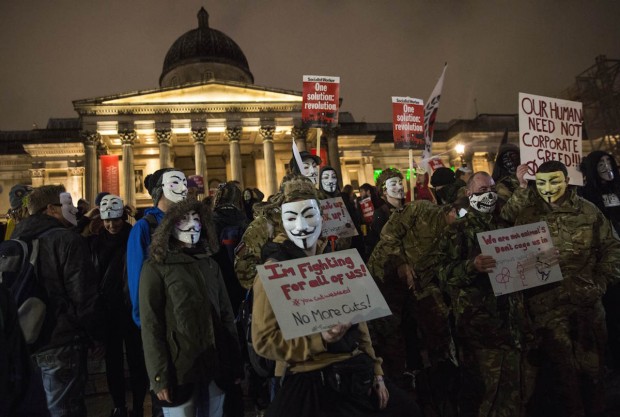 According to one fellow journalist, Flu5ch:
"Well MMM is over here… And I have to say I was extremely disappointed…. Last year we managed to get around 4,000 people! But this year…. around 25…. No joke, 25! And the other city near me which had a few thousand last year, only had about 50."
In another comment:
"This year we only had 40 or so people. Last year we had around 1,000 people with us."
While some reports fell short of the mark, in general, "there were significant protests from Canada to Mexico, and from Guatemala to Germany," according to the N.Y. Daily News. Protesters from Portland, Oregon reported a fair outcome as well. Provided below are a series of photos graciously submitted to us by photographer, Daniel Garcia (AKA "Neko the Activist"):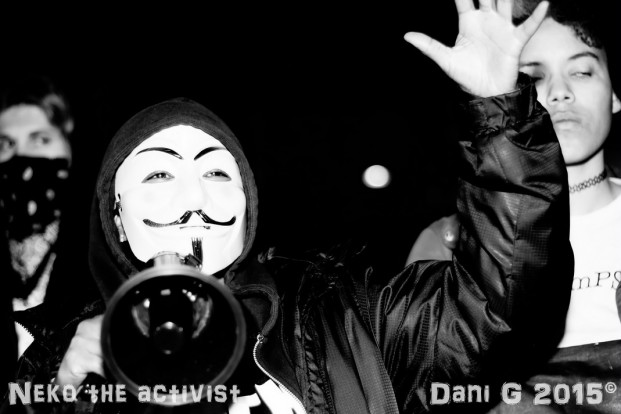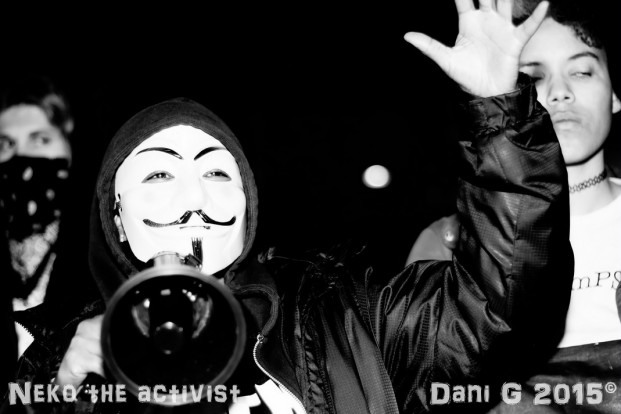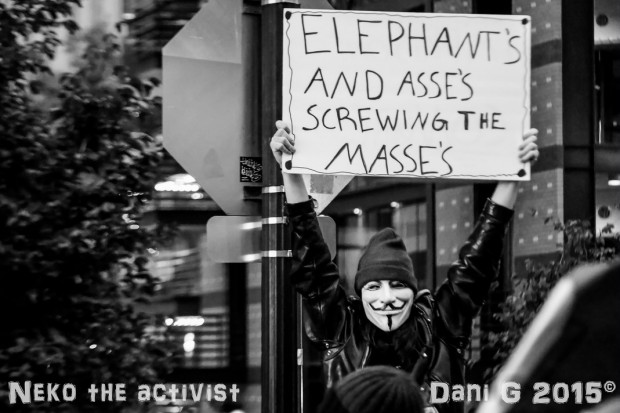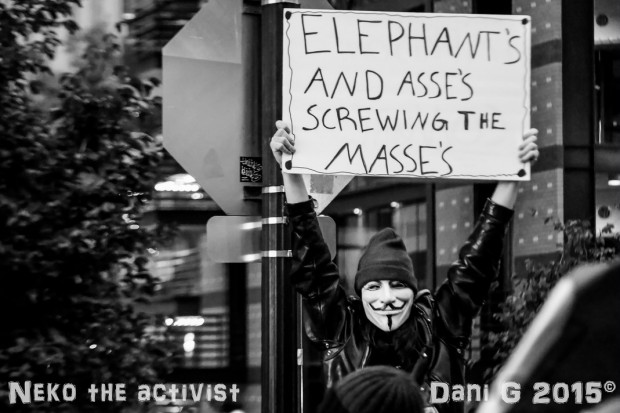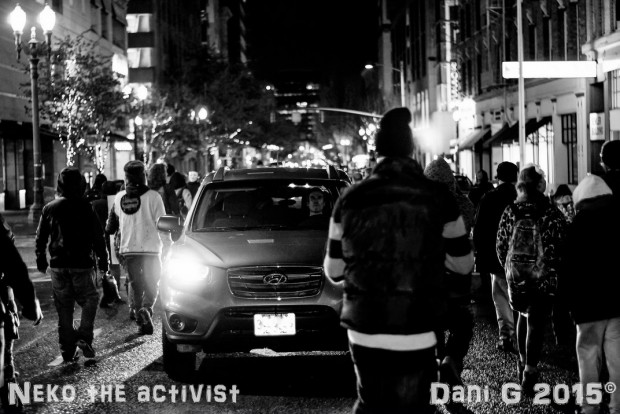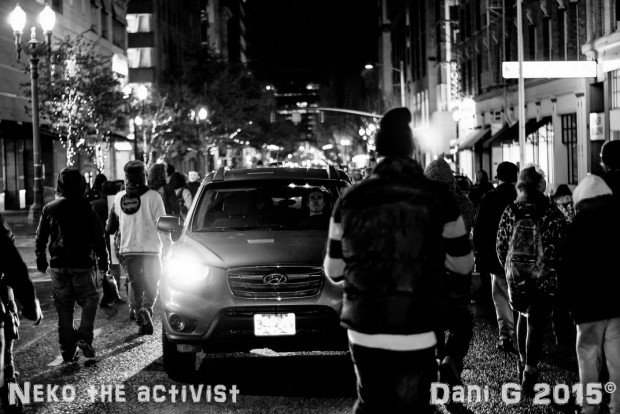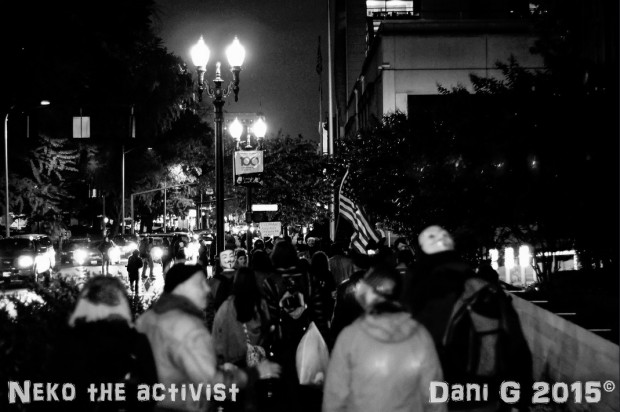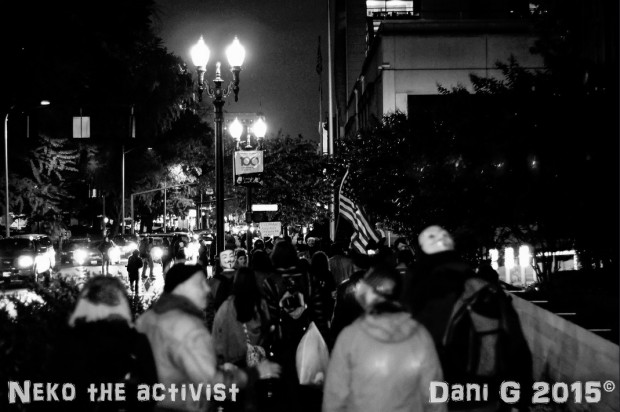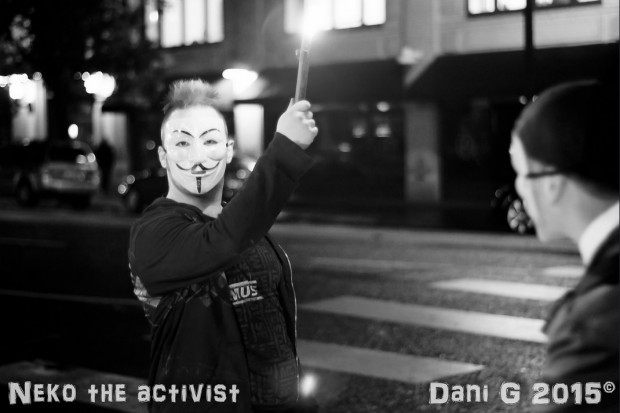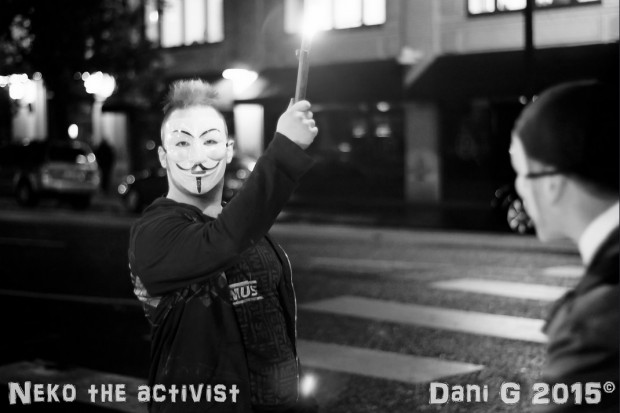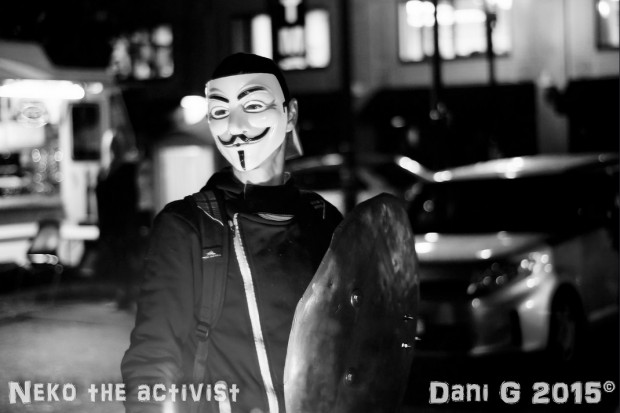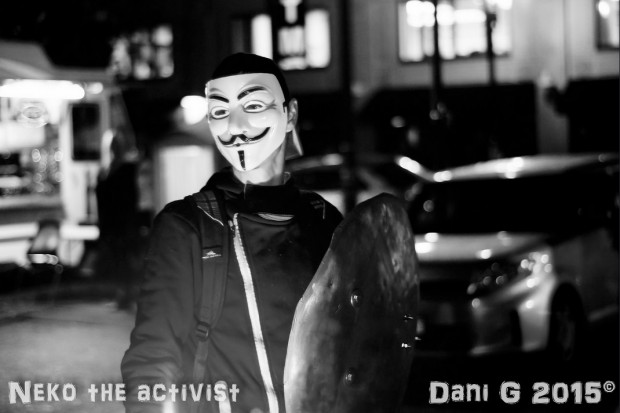 Thank you, Dani G.
According to RT, dozens of protesters participated in Seattle, in which at least one arrest was reported:
---
---
---
Protesters in Washington, D.C. stayed well into the night:
---
---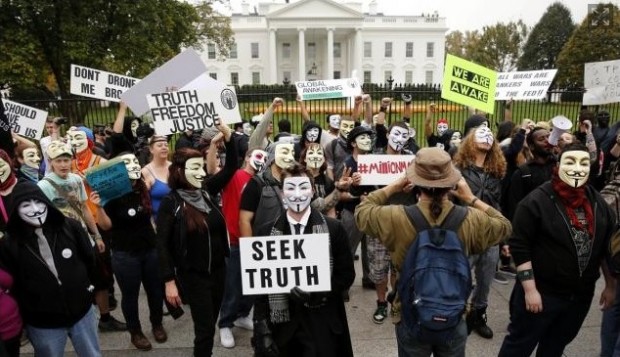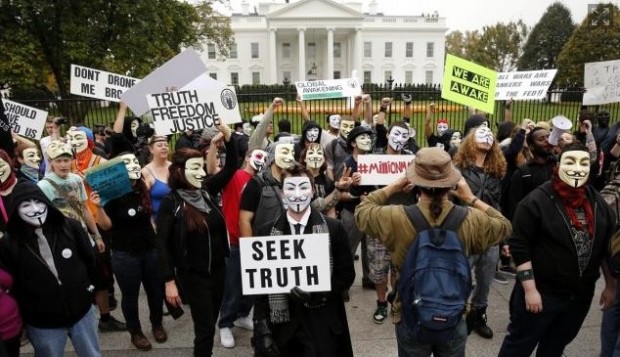 Unfortunately, the unpleasantness in London has stolen the show with reports that at least 50 were arrested while three police officers were hospitalized, including a scathing article from the Inquisitr that's just dripping with atrociously-descriptive accusations from a doe-eyed journalism student by the name of Daisy Greenaway who claims that while she was protecting a police horse, Anons told her "horses don't feel" before punching her and yelling "sexist abuses." Each account of her story gets more heroic with the Huffington Post stating that she fought back against her male attacker, who then "fled when he realized she was resisting."
Nine Arrests at Denver Million Mask March 2015: "F*CK YOU! EXPECT US!"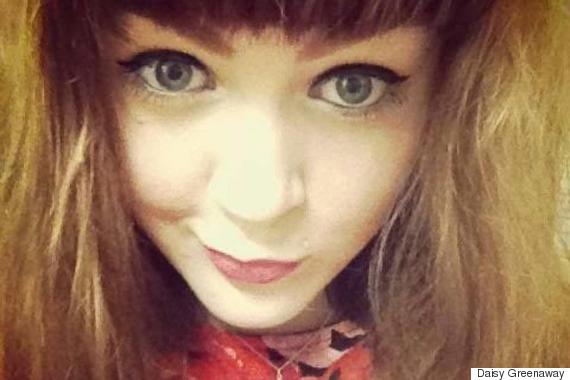 Ms. Greenaway apparently decided not to report her assault to police (though she had no problems speaking with the media), and the Huffington Post's article says it's unclear which horse she was trying to defend. There's a YouTube video entitled "Thugs on the Million, Mask March 'punched and abused' Daisy Greenaway for protecting horse," but the video itself only seems to portray different clips of the march in London, as well as moments of turmoil. After reviewing the clip multiple times, this Anon cannot see a horse in any of the particular shots provided in the video, let alone Ms. Greenaway. Perhaps updated reports will surface later, but in the meantime, it's safe to say Ms. Greenaway's new journalism career has gotten a boost as her Twitter account is full of posts about her "amazing" story at the march, and the upcoming interviews she has scheduled.
Million Mask March protesters released on police bail
This year's troubles in London are exactly the type of altercations the media waits for in anticipation, and although most of the protesters were peaceful, the media will mainly focus on those who were not. On the other hand, from this Anon's personal observations at this year's attended march, many of this year's disruptions reflect the growing discontent being felt by civilians everywhere, and until we see true change, it's safe to assume the number of those who have reached their breaking point will only increase, leading to more altercations in the future, but as fellow journalist, righteous, points out:
"We exist to set an example for everyone in society… We have a responsibility to self-regulate the protests..."
This is true. One of the main things those of us who stand with the Anonymous movement have in common is that we're angry with the current state of our nations and the world, however losing our temper reflects badly on the cause. Let us hope for everyone's sake, some positive changes come in 2016, though we here at AnonHQ do not suggest holding your breath.
Although the mainstream media tends to find a certain joy in making the Anonymous movement look shady and ridiculous, at least a few this year took the time to acknowledge the issues we stand for, which is a success in itself. Our fight, as our fellow UK Anonymous brothers and sisters eloquently put it on their Facebook page, is:
"We have seen the abuses and malpractice of this government, and governments before it, we have seen the encroaching destruction of many civil liberties we hold dear, we have seen the pushes to make the internet yet another part of the surveillance state, we have seen the government's disregard for migrants, for the poor, the elderly and the Disabled, we have seen the capital, profit and greed of the few put before the well-being of the many and we say enough is enough."
Well said, Anonymous-UK.
We are going to face trials and tribulations along the way, and unfortunately, there will always be the few "bad eggs" we'll have to compensate for, but as more citizens around the world awaken from their reality TV, Justin Bieber, fast-food induced slumbers, our numbers will only increase. It's up to all of us to learn from our mistakes, and continue the fight for our civil rights.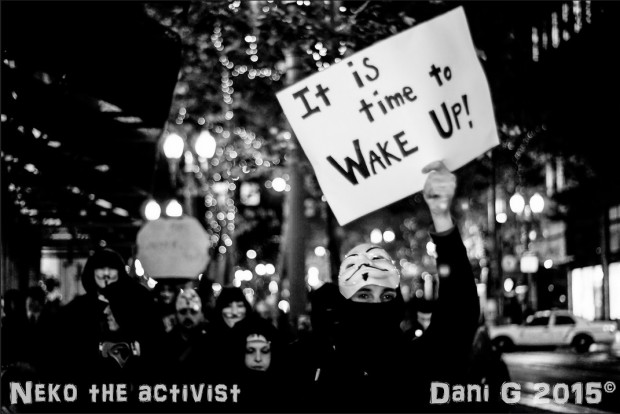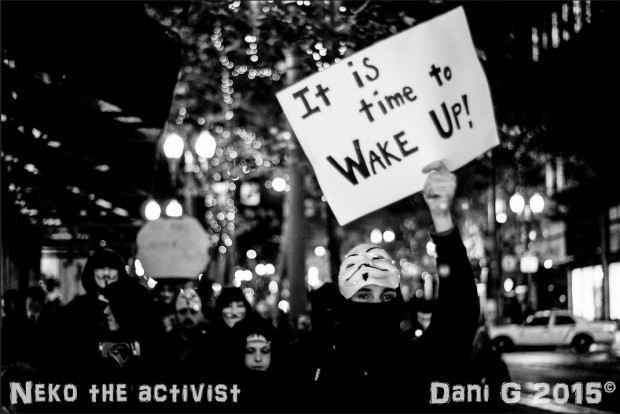 "Anonymous has the ability to change lives, connect people to one another from all around the globe and be a force for good in the world. At our most fundamental, I believe we are just people, who just want to help other people. Let us keep focusing on this." – righteous
---
This Article (Highlights: The Million Mask March, 2015) is a free and open source. You have permission to republish this article under a Creative Commons license with attribution to the author and AnonHQ.com.