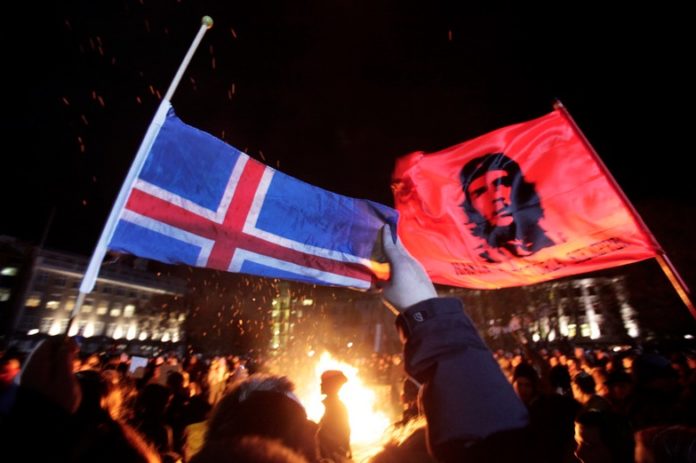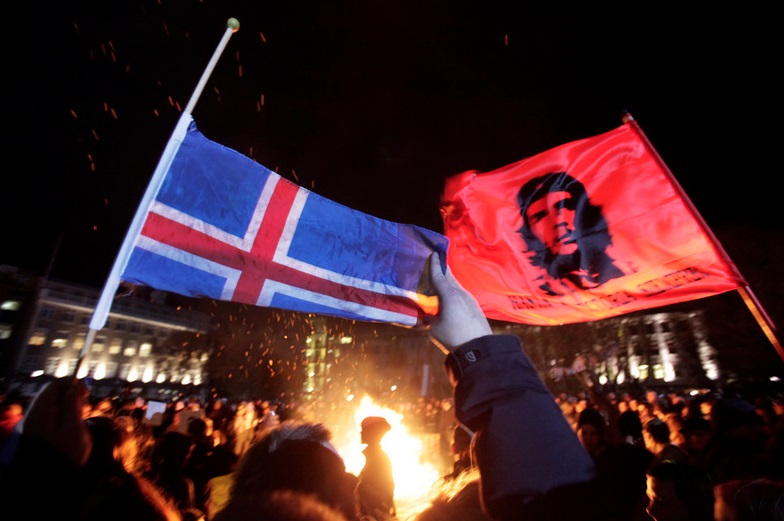 Iceland did it, so can the rest of the world.
In 2008, when the worlwide financial crisis emerged, all three of Iceland's major privately owned commercial banks collapsed. At this  major economic and political event bankers were jailed , politicians were replaced and NO SHOTS WERE FIRED.
Protests in Reykjavik in 2010 against the government's inability to handle the country's ongoing financial crisis. 

Photograph: NordicPhotos/Getty Images
In 2008,  just one year after the global  financial crisis started, Iceland's economy was hugely affected by the domino effect of the globally dependent financial relations to the world bank and to the IMF.
Shortly after that, the citizen's of Iceland forced the resignation of both the prime minister and the effective government.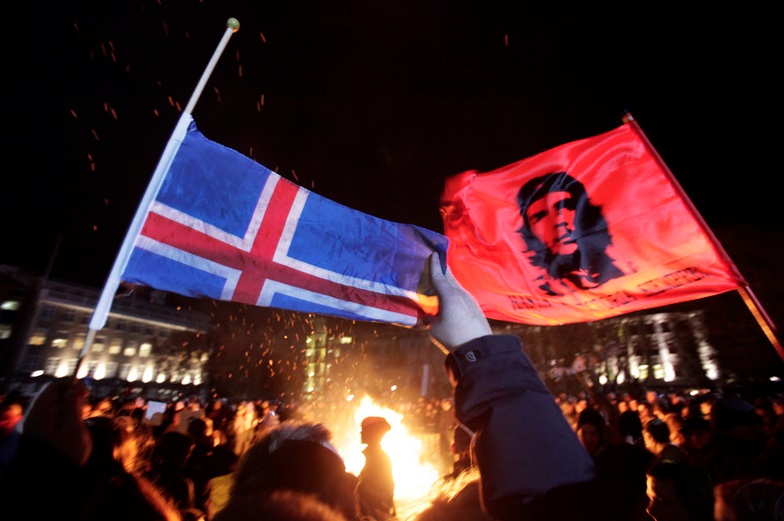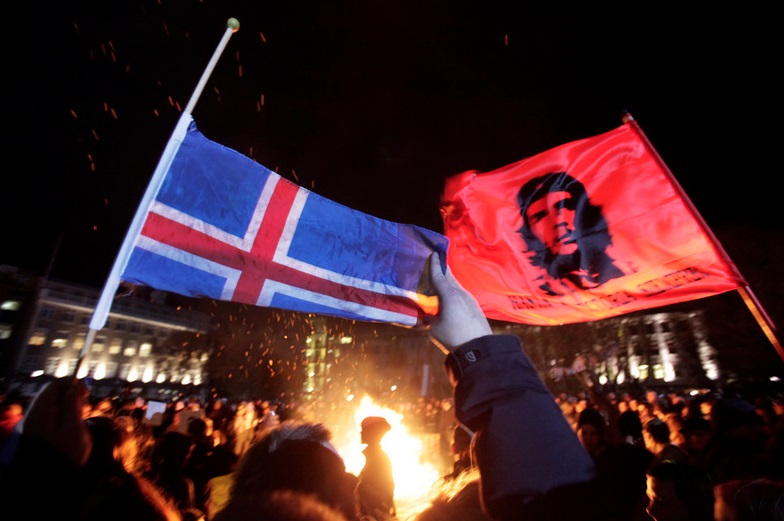 In 2010, when the prime minister was indicted, over 200 criminal charges were filed against the bankers and all of the former CEOs of the 3 biggest banks were arrested. Others were forced to leave the country.
An assembly got elected to write a new constitution to avoid entrapments of debt. Twentyfive citizens were chosen – "with no political affiliation" – the only Qualifications for candidacy were adulthood and the support of 30 people.
The new government forgave debt exceeding 100% of home values.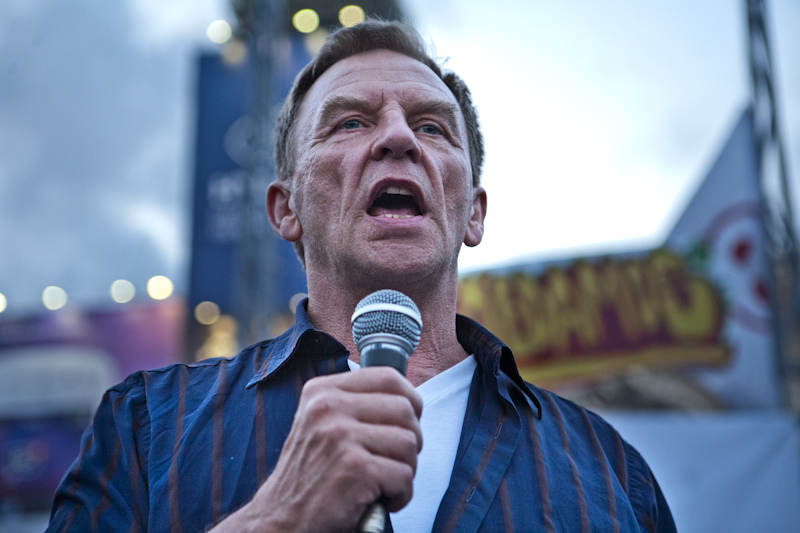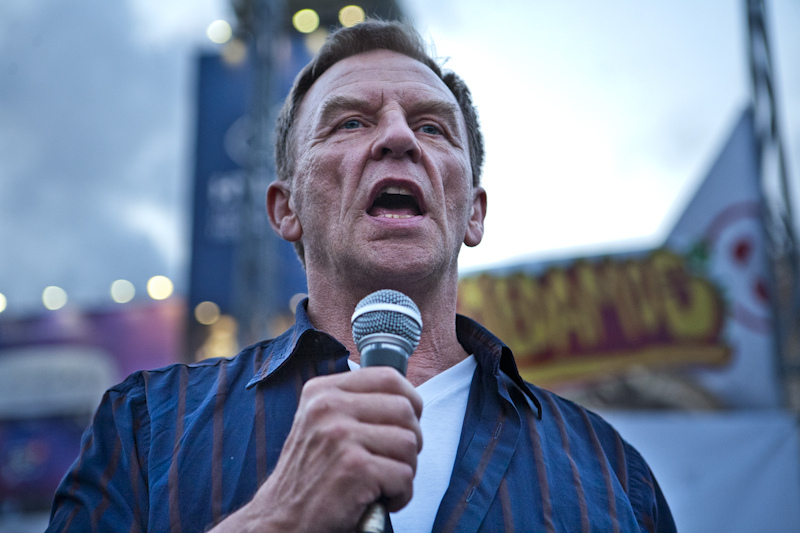 Hördur Torfason was the main organizer of the Icelandic Revolution and the man who overthrew the Iceland's government.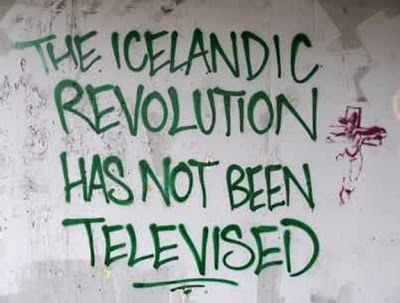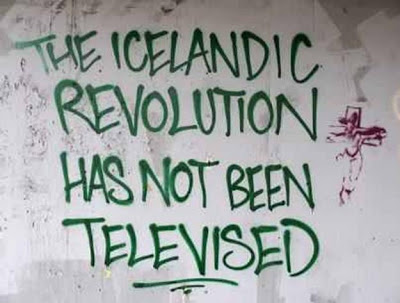 ______________________________________________________________
http://www.theguardian.com/world/2013/oct/06/iceland-financial-recovery-banking-collapse
http://en.wikipedia.org/wiki/2008%E2%80%9311_Icelandic_financial_crisis
http://citizenactionmonitor.wordpress.com/2013/03/12/hordur-torfason-the-man-who-overthrew-icelands-government/
https://www.facebook.com/pages/The-Knowledge-Movement/
http://monthlyreview.org/2013/10/01/lessons-iceland/