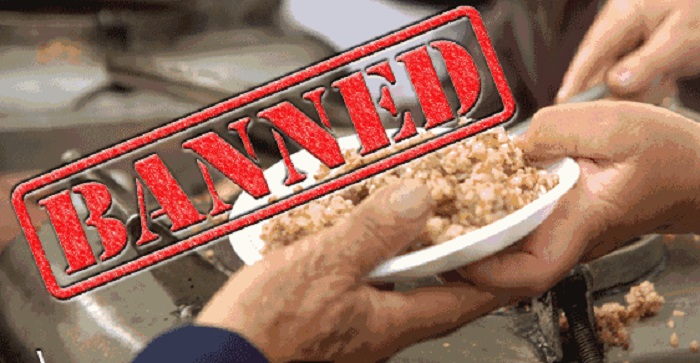 On November 2nd, 2014, Fort Lauderdale, Florida resident Arnold Abbott made national news after being cited for feeding the homeless. For many outraged Americans, this news came as a shock, however this typical policy has existed in quite a few cities around the U.S. for years. Could your city has a ban on feeding the homeless?
According to the National Coalition for the Homeless, by January 2013, twenty-one U.S. cities had passed measures aimed at restricting people from feeding the homeless. Today, there are seventy-one cities across the nation who have either passed or are trying to pass, ordinances that criminalize feeding the homeless.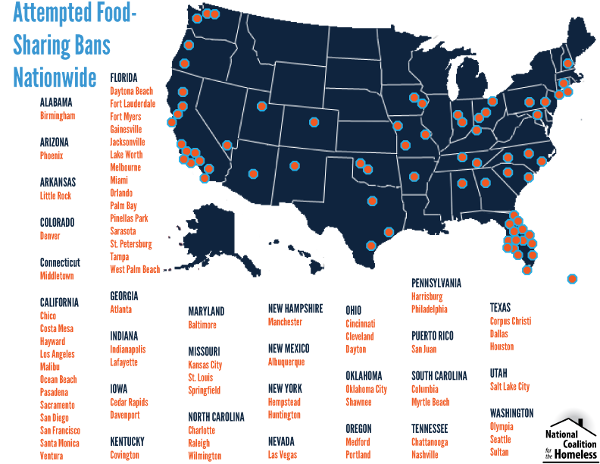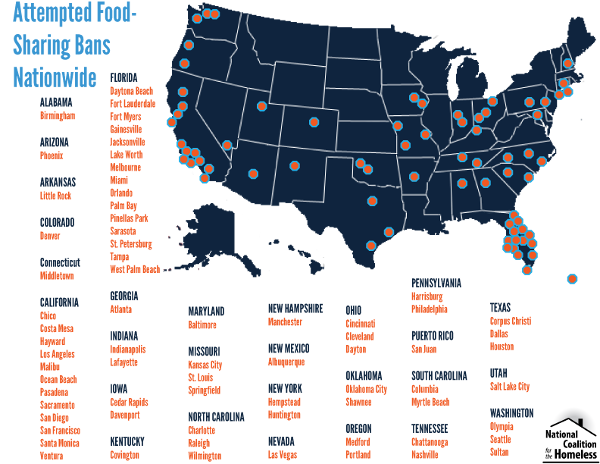 While many cities have taken positive steps towards helping their homeless populations, the issue of "feeding-bans" isn't going away. Michael Stoops, director of community organizing at the National Coalition for the Homeless, says that the number of cities trying to pass the feeding-ban is on the rise.
Some cities are actually taking it a step further and are in the process of evicting their homeless completely. Albuquerque, New Mexico, whose poverty level is ranked the fifth highest in the nation, is in the process of evicting its homeless population from the various tent encampments around the city, thereby taking people's last resort for housing. Where the homeless population of Albuquerque are supposed to go isn't made clear.
"We compassionately care about our homeless population, but public safety certainly comes first in this situation," stated deputy chief administrative officer Gilbert Montano. "We are not going to pull them out, and drag them out and move them along. But we will go through the court process. We will file an eviction notice to get them out of there."
Stoops claims that many cities are pressured to prioritize economic development and tourism. Food sharing programs are considered problematic since they attract dozens, if not hundreds of people. Cities like Houston, Texas have made it illegal to feed the homeless within the city without the permission of property owners. As such, it is not just the common citizen who is prohibited from feeding the homeless, but charitable organizations as well, like local food drives. Some Houston organizations have been forced to relocate outside the city in order to avoid fines.
Many are attributing the heartless solutions proposed by the elite to Western society's growing lack of empathy. There are many examples of blatant, callous apathy on behalf of society, such as a 2012 case in which 35-year-old Edgar Francisco was struck by a car as bystanders simply walked on.

Here's another horrific example of society's lack of empathy written by a mother from Canada who suggested an autistic boy should be euthanize.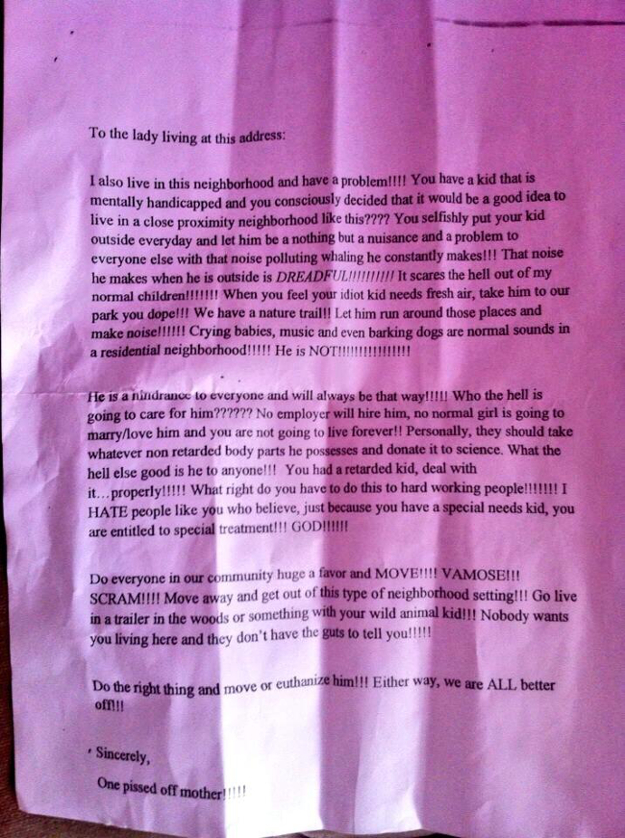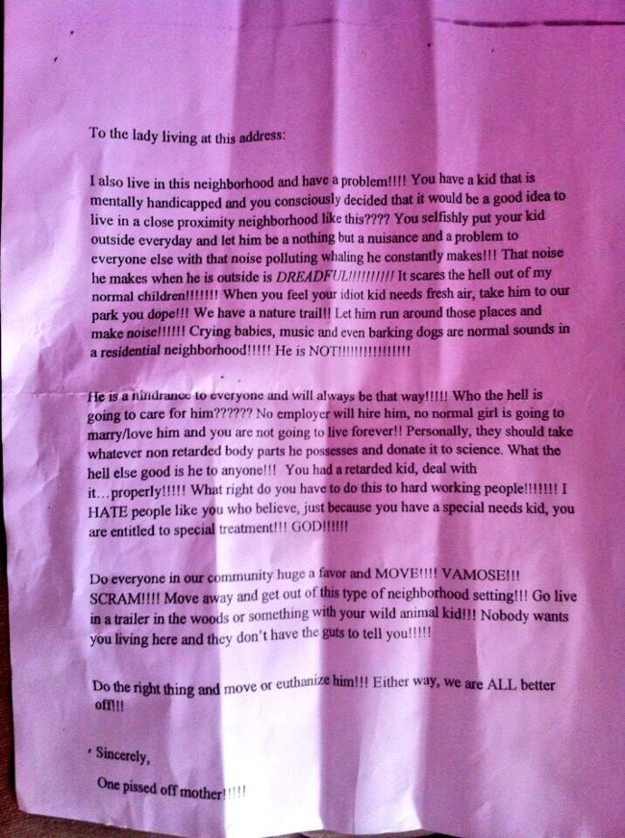 As life gets harder, it seems mankind's heart grows colder. Most of us are struggling with our own problems and seldom have time to help others through theirs. It's easier to keep our heads down or avert our gaze than to stop and offer compassion. And this is the same stance the Elite are taking on a national scale rather than finding a solution to the homeless problem. It's easier to simply eradicate it and pretend it doesn't exist.
---
Sources:
Lencho. World Socialist Web Site. Feb 9, 2015. (http://www.wsws.org/en/articles/2015/02/09/tent-f09.html)
Levintova, Hannah. Mother Jones. Nov 13, 2014. (http://www.motherjones.com/politics/2014/11/90-year-old-florida-veteran-arrested-feeding-homeless-bans)
Riis, Richard. Daily Kos. Mar 16, 2013. (http://www.dailykos.com/story/2013/03/16/1194591/-In-Houston-It-s-Illegal-to-Feed-the-Homeless-and-for-the-Homeless-to-Feed-Themselves#)
Snyder, Michael. True Activist. Aug 27, 2013. (http://www.trueactivist.com/it-is-illegal-to-feed-the-homeless-in-cities-all-over-the-united-states/)