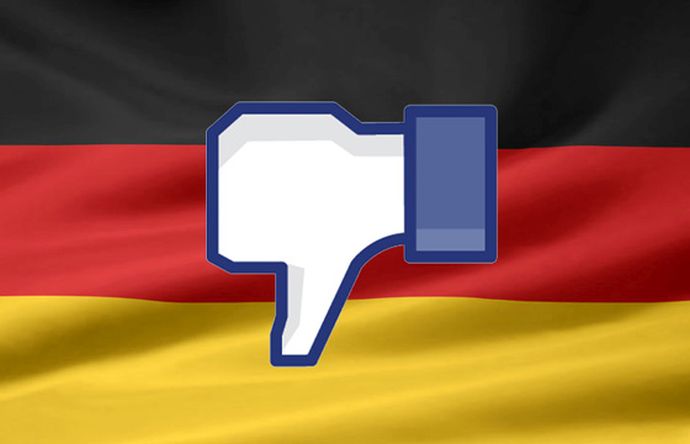 There is a silent tug-of-war going on between governments and social media conglomerates. Both of these entities have their own need to control their own spheres of influence.
Late last year, Germany's cartel office attacked Facebook for abusing its monopoly over social media – a fair point, seeing as it's essentially forced its users to hand over all their personal private data so that the social media giant can monetize all of it. Strikingly Facebook decided to shell out huge gobs of money for a marketing campaign to counter this attack on its profits.
Corporations seek profit, and where personal data is profitable, they will take it. Freedom of speech, on the other hand, is becoming distinctly unprofitable – particularly when a company is being targeted with fines. Thus, acquiescence to a new censorship law has been swift and notably devoid of struggle, perhaps a bit of quid pro quo, your data in exchange for your censorship.
This month a German law requiring online media, including social media companies and websites, to censor and take down posts arbitrarily deemed offensive by regulators, has come into effect.
The law is known as the Network Enforcement Act or NetzDG, and it imposes fines of up to 50 million euros on companies if they do not comply and remove any post flagged as being "obviously illegal hate speech" within 24 hours of being notified while "illegal" content has to be removed within a week.
Facebook has already hired 1,200 people to censor content at "deletion centers" in Berlin and Essen and has more than 7,000 people worldwide in its so-called moderation team (even George Orwell could not have imagined a situation where millions willfully report on their own daily activities, funding the thousands of faceless men who go through the ramblings with a deletion marker).
Facebook CEO Mark Zuckerberg has made it a goal to "fix" Facebook by 2018. The fixes apparently only pertain to "hate speech" and alleged use of the platform by Russia for propaganda purposes (no mention of Germany, which it openly cooperates with in this regard – some types of propaganda is good?).
While the mainstream media has been quick to note that a far-right group has raised concerns, and has reported a Greens MP's view that it is "using the law to paint itself as a victim and we should brace ourselves for a growing number of debatable social-media deletions or suspensions which will end up in court", they have once more chosen to forget that Reporters Without Borders (RSF) and many other journalistic organisations have pointed out that the vagueness of the law can affect any type of content and lead to an overabundance of social media self-censorship.
"The short deadline for removal, coupled with the threat of heavy fines, will very likely drive social networks to remove more content than is legally justified. Even journalistic publications will face a real danger of being affected by this kind over-blocking without due process", says Christian Mihr, RSF Germany's executive director.
RSF notes: "Last fall Facebook deleted a post by Norway's Aftenposten newspaper showing the iconic photo of the "Vietnam girl" fleeing naked from Napalm bombs. Last year in June, the network blocked the account of French journalist and Radio France International terrorism expert David Thomson because of an old post showing a photo depicting the "Islamic State" militia's flag."
Facebook already carries out a whopping 15,000 deletions each month in Germany alone, wielding its monopoly over social media in a manner that the government's cartel office has thus far had no problems with.
"Germany is not as highly penetrated a market as we'd like it to be," Facebook's chief marketing officer Gary Briggs told a tech summit recently. The first step to penetration would be collusion.