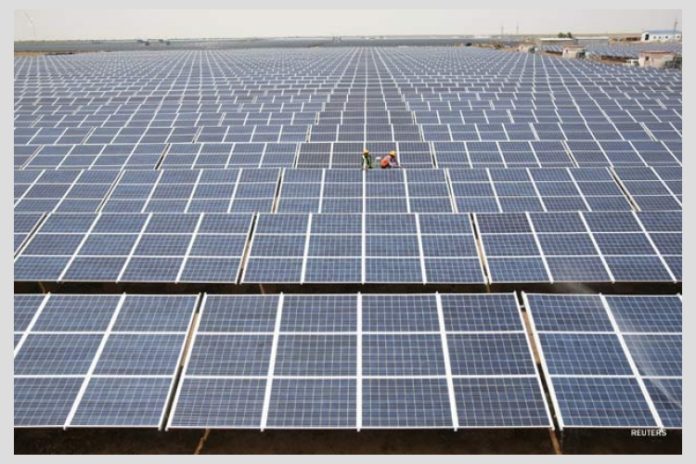 India is a vast country. With over a population of a billion, it means its economy too, plays a leading role in today's world. The backbone of our world economy today is energy. Without energy, no economy can survive; likewise, we would find it difficult to even complete our daily routines.
In August 2016, we reported that India became the first country in the world to have an airport that is fully powered by renewable energy. India's fourth largest international airport in terms of passenger traffic, the Cochin International Airport, is completely dependent on solar power. This earned the nation praises from renewable energy advocates.
Consequently, the country is now adding more renewable energy to what has already been achieved. Images released by local media have showed the sheer size of a new solar power plant in southern India. The plant is located in the town of Kamuthi, Tamil Nadu state. The plant has a capacity of 648 MW.  It covers an area of 10 sq. km. This makes it the largest solar power plant at a single location, taking the title from the Topaz Solar Farm in California, United States which has a capacity of 550 MW.
According to the details, the giant solar plant was built within only eight months. The financier of the project is Adani Group, an Indian multinational conglomerate company headquartered in Ahmedabad, Gujarat state.
The project reportedly cost the financier $679 million. Engineers used 2.5 million individual solar modules to build the plant. The plant is cleaned every day by a robotic system and charged by its own solar panels. At full capacity, it is estimated that the plant could produce enough electricity to power around 150,000 homes.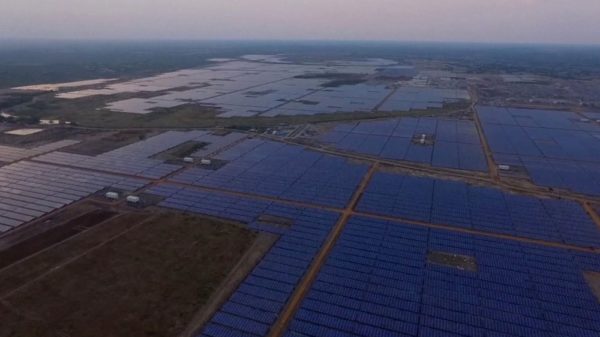 According to a statement issued by research firm Bridge to India, with the completion of this new plant, it has helped push India's total installed solar capacity across the 10 GW mark. This gives India the opportunity to join a handful of countries that can make this claim.
The Indian government aims to power approximately 60 million homes with the sun by 2022. At the same time, the government is also hoping to produce 40% of its power generation from non-fossil fuels by 2030. This means India would have to further invest in solar and other renewable technologies.
Even before these objectives are achieved, India is expected to become the world's third-biggest solar market from next year, after China and the United States.
Many environmental groups have welcomed this new development. Particularly, environmentalists hope this new shift from fossils by the Indian government would help reduce the country's air quality problem. At the beginning of November 2016, the pollution in New Delhi reached its worst levels in 17 years.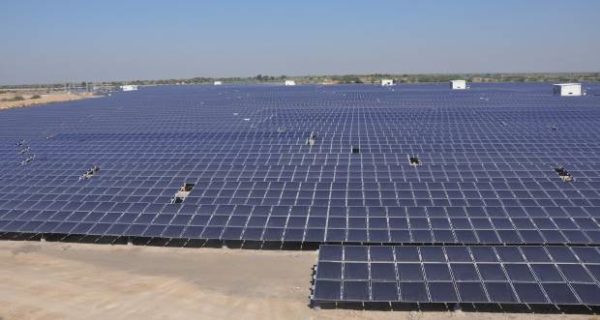 Apart from the fact that renewable energy helps to preserve our lives and that of the entire environment, according to recent statistics, renewable energy is gradually becoming the world's cheapest form of electricity production, especially solar.
According to new data produced by Bloomberg New Energy Finance, solar power is becoming the cheapest way to generate electricity in many countries around the world. The statistics showed the cost of solar in 58 lower-income countries – including China, Brazil and India – has fallen to about a third of the levels in 2010, and was now slightly cheaper than wind energy.
The data, titled Climatescope, found China, Chile, Brazil, Uruguay, South Africa, and India were the emerging markets most likely to attract investors in low-carbon energy projects, especially solar energy.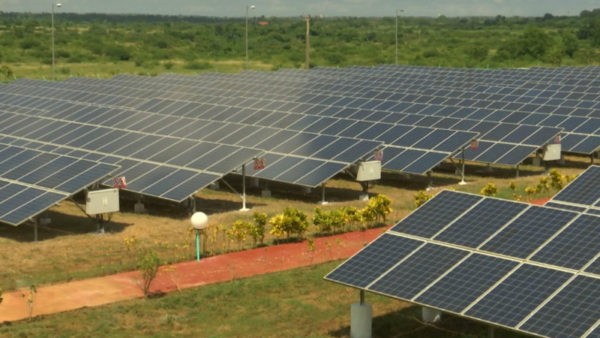 The data further revealed that an auction in August, to supply electricity in Chile, achieved a record low price of $29.10 per megawatt-hour. In fact, it was the record low price and about half the price of a coal competitor in the country.
This proves that renewable energy is becoming cheaper for developing countries looking to add more electricity from renewable sources to their national grids. India is showing the full commitment to take advantage of the new and emerging renewable technologies available in this world today.
---
This article (India Breaks Record by Launching World's Single Largest Solar Power Plant) is a free and open source. You have permission to republish this article under a Creative Commons license with attribution to the author and AnonHQ.com.
---
Supporting Anonymous' Independent & Investigative News is important to us. Please, follow us on Twitter: Follow @AnonymousNewsHQ