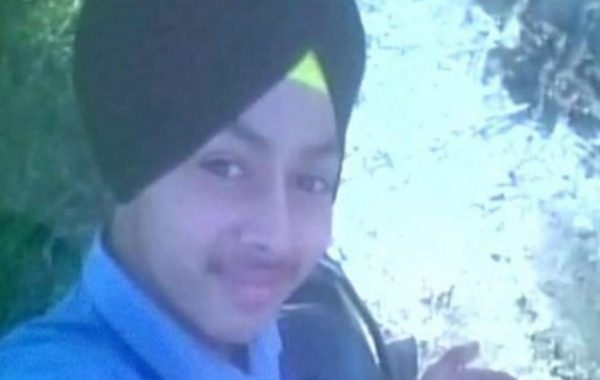 Local media outlets in India have reported the death of a 15-year-old boy, who died accidentally when he tried to take a selfie of himself with a gun.
Ramandeep Singh reportedly died in the city of Pathankot, Punjab, after sustaining a bullet injury in his head, while taking a selfie with a revolver pointed at his head. It is said at the time of the incident, Ramandeep's mother and other family members were present at home.
Police confirmed the incident, adding that the gun involved in the incident belonged to Ramandeep's father. The police also confirmed that the gun used by Ramandeep was licensed.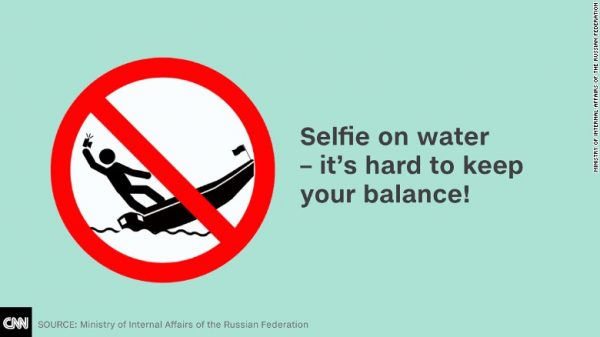 According to a statement issued by the police, Ramandeep was in a haste to take the selfie with the gun pointed to his head, and because he was in a hurry, he actually pulled the trigger of the gun probably mistaking it to be the phone. He was taken to hospital, but later died while receiving treatment.
A police official was quoted as saying after the immediate aftermath of the incident "As per statement given by his father, Ramandeep sustained bullet injury while taking selfie with a revolver and the shot got accidentally fired. We shall try to record Ramandeep's statement as and when he is fit; to find out what actually happened last night. We shall also ask family's neighbors about incident."
But unfortunately, Ramandeep didn't recover to recount his side of the story to the police. The bereaved family issued a statement saying that the incident has shocked them, adding that they are mourning the loss.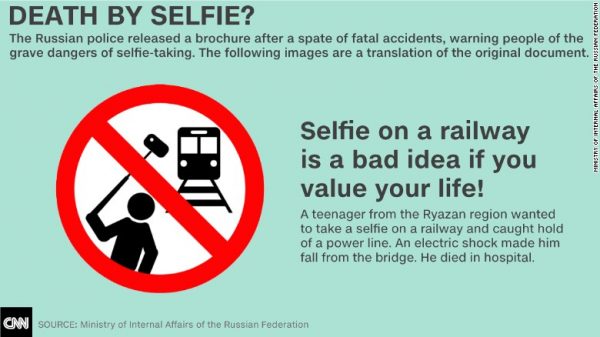 Taking a selfie with a Smartphone is becoming increasingly popular amongst youth across the world. Especially for teenagers, some pose in dangerous places or embark on dangerous activities while taking their ultimate self-portraits.
Not long ago, a teen was swept under a fast moving train in China, when she tried to take a selfie in front of the train.
Particularly in India, Washington Post reports that more people have died taking selfies in the country, than anywhere else in the world. In 2015, it was reported that about 27 selfie related deaths were recorded around the world. But out of this figure, about half took place in India.
A 20-year-old man from Kashmir fell to his death while taking a selfie from the top of the famous Reasi Fort, in the state of Jammu.
In the sprawling densely populated city of Mumbai, city authorities have set up a number of "no selfie zones" following the deaths of two people who drowned while trying to take a selfie of themselves.
Countrywide, the police have been instructed to step in if they see anyone attempting to take selfie in high-risk locations, such as the seafront or highways.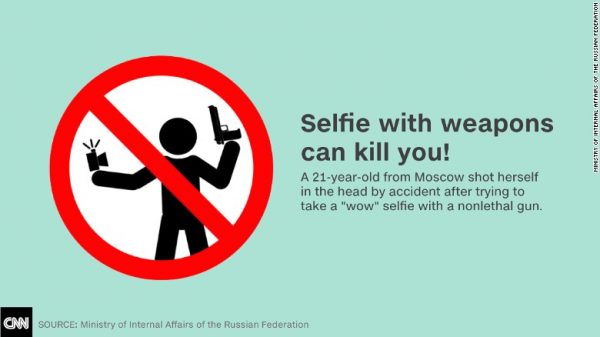 CNN also reports that other countries, including Russia, are also taking action to stop selfie related deaths.  In Russia, a brochure has been made available for members of the public, reminding them that taking selfies with weapons can lead to their untimely death.
---
Show your support for Anonymous' Independent & Investigative News and Media Faction by following us on Twitter: Follow @AnonymousNewsHQ
---
This article (Indian Teenager Dies: Accidentally Shoots Himself While Taking a Selfie with a Gun) is a free and open source. You have permission to republish this article under a Creative Commons license with attribution to the author and AnonHQ.com