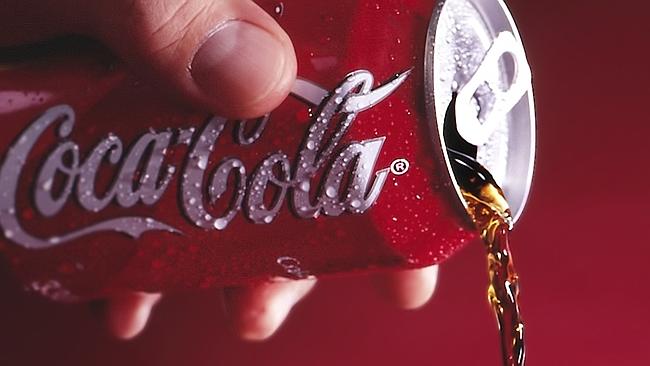 The infographic details seven changes that happen to your body during the first hour after drinking a Coke, and let us warn you – it is not a happy revelation. When you drink a can of Coca-Cola or any other soda, THIS happens within minutes…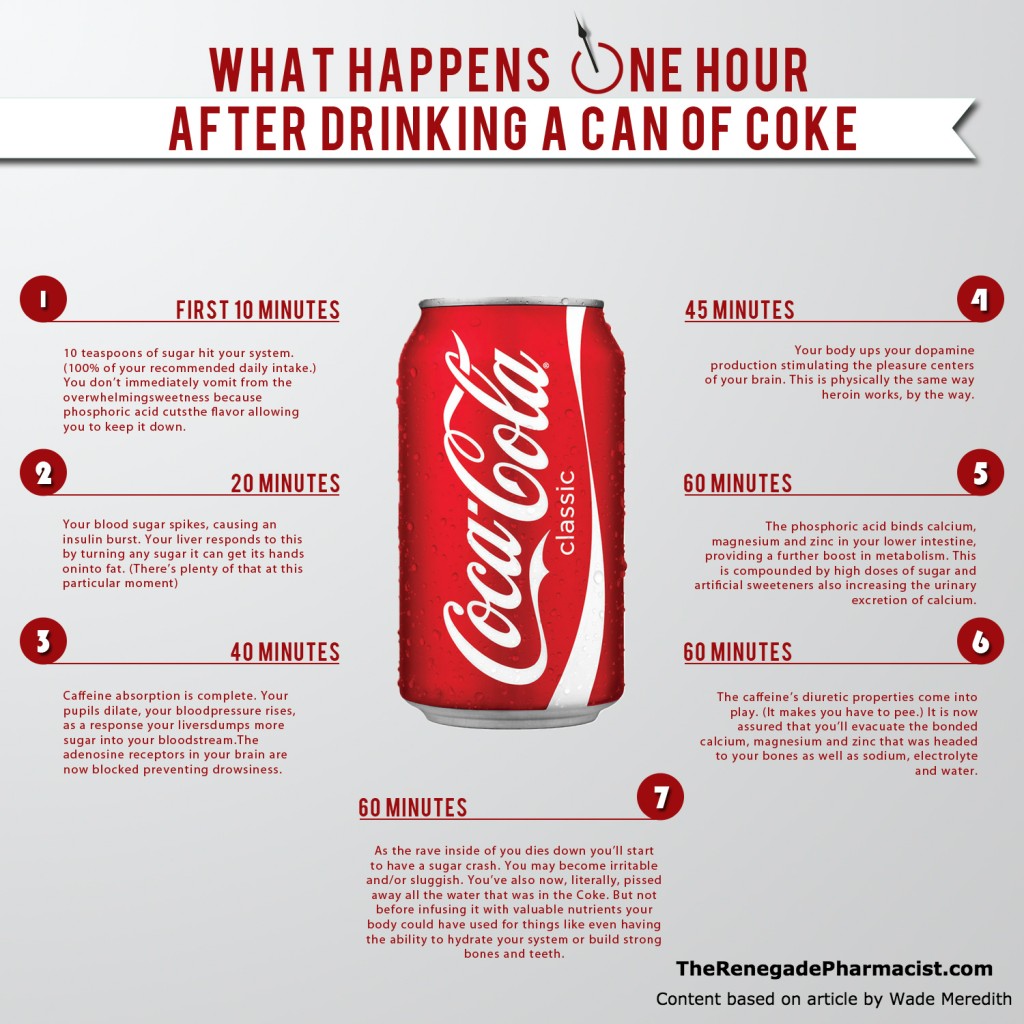 Kristin Kirkpatrick, a registered dietitian at the Cleveland Clinic, suggests that the impact of soda on your bones and teeth is tied more to regularly drinking the fizzy stuff. "Should you worry if you're the healthiest person in the world and you have one can of Coke on vacation? Not really. Just don't do it on a regular basis."
"If you're drinking one soda on occasion … that doesn't equate to it being necessarily unhealthy," said Heather Mangieri, a spokesperson for the Academy of Nutrition and Dietetics and owner of the nutrition consulting company Nutrition Checkup in Pittsburgh.
Registered dietitian-nutritionist Karen Ansel, co-author of The Calendar Diet: A Month by Month Guide to Losing Weight While Living Your Life, told Yahoo Health that though the infographic highlights some of the concerns with drinking soda on a regular basis, some of the effects of caffeine from soda listed in the infographic "are a bit of an exaggeration" unless a person is sensitive to caffeine.
Mangieri also added, "Saying that sugar just automatically turns to fat is an over-exaggeration for sure. If you're well-fed, and the calories are all extra, your body doesn't need it, then yes, your body can store that as fat. But if your body can use those calories as energy, then you're not necessarily going to immediately store that as fat."
A Coca-Cola spokesperson told MailOnline, "People have enjoyed drinking a Coca-Cola for more than 129 years. Like all soft drinks, it is perfectly safe to drink and can be enjoyed as part of a balanced diet and lifestyle. We provide a choice of colas to meet the needs of different consumers, including options that are lower sugar, sugar free and caffeine free."
Get Your Anonymous T-Shirt / Sweatshirt / Hoodie / Tanktop, Smartphone or Tablet Cover or Mug In Our Spreadshirt Shop! Click Here
---
This Article (Infographic Reveals What One Coca-Cola Can Does To You Body In Just An Hour) is free and open source. You have permission to republish this article under a Creative Commons license with attribution to the author and AnonHQ.com.