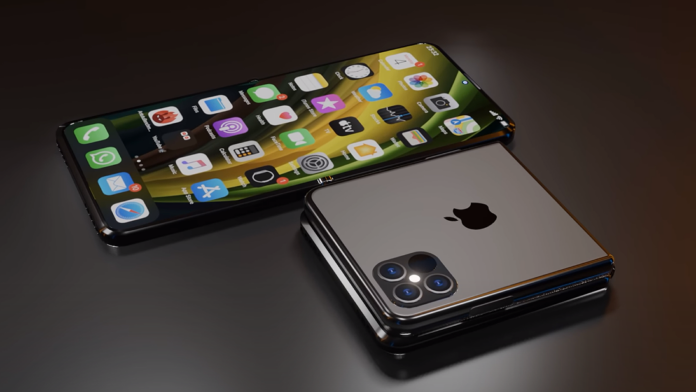 Everything we think we know about the iPhone Flip is slippery because there's still a long wait until we're meant to see it revealed. That could mean a lot of the rumors changes before that time. What's for sure is that Apple definitely has an interest in foldable tech, and won't want Samsung to keep the market to itself.
Foldables remains a growing segment of the smartphone world. Right after releasing the Galaxy Z Fold 3 and Galaxy Z Flip 3, Samsung announced the Galaxy Z Flip 3 Bespoke Edition, where you can mix and match colors on your foldable. Microsoft's dual-screen Surface Duo 2 is out now as well. Clearly, the race is on to build the best foldable phone.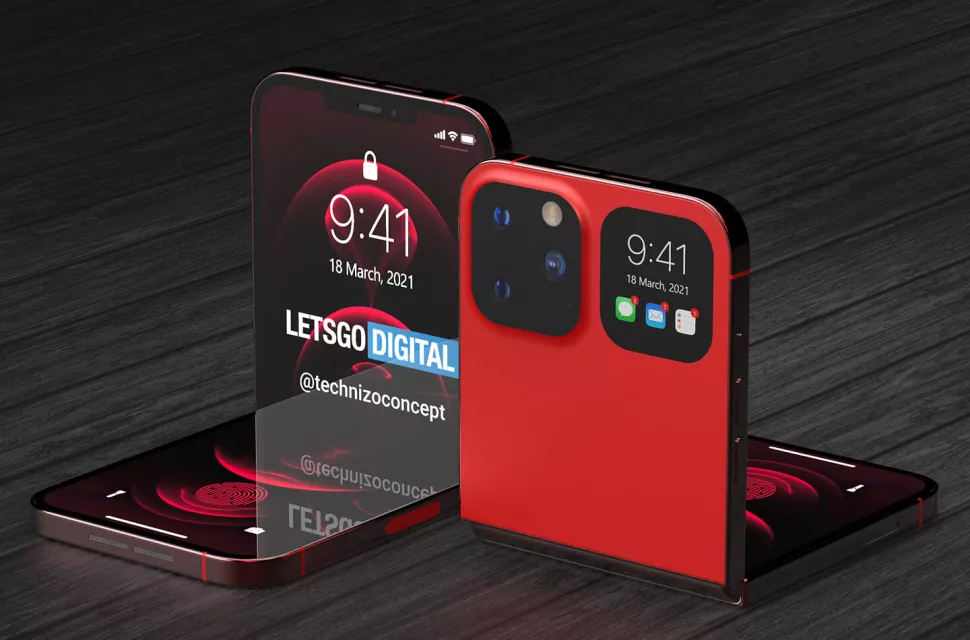 So when will Apple jump into that race? The company typically waits to release new products until it knows it can beat whatever's out there. (The iPhone wasn't the first smartphone, but it sure did trounce what came before it.) And the Apple foldable phone patents, along with concept drawings from independent designers, suggest that Apple can really make its mark with the iPhone Flip/Fold.
We've compiled the latest reports and concepts in this iPhone Flip guide. Over time, we hope to gain a clearer picture of what is sure to be the most revolutionary iPhone yet when it finally does see the light of day.
iPhone Flip release date speculation 
The launch date of the iPhone Flip is open to speculation, but the latest rumors are pointing towards a 2023 or 2024 launch.
Display analyst Ross Young, who has a track record for being accurate with such tips, has suggested Apple could introduce a foldable iPhone next year. Equally, he added that 2024 is probably the more likely launch year for such a device.
However, a new report from Ming-Chi Kuo states that a foldable iPhone may not arrive until 2025.
iPhone Flip display size
Ming-Chi Kuo has claimed that the first foldable iPhone will have a huge display measuring 8 inches. That would be larger than the Galaxy Z Fold 3, which offers a 7.6 inch display when it's opened up. An 8-inch display would also be nearly as large as the 8.3-inch iPad mini.
A different report claims Apple could be working with LG on a 7.5-inch OLED foldable display panel.
Yet another report from Kuo says that Apple is testing a 9-inch display for a foldable. That would dwarf any foldable phone on the market right now.
iPhone Flip design: What will it look like?
According to Jon Prosser, Apple has tested two different kinds of iPhone Flip: a fold-out hybrid tablet, similar to the Samsung Galaxy Z Fold lineup, and a clamshell flip phone design akin to the Galaxy Z Flip range. Those sources also claim Apple will be going ahead with the clamshell design, though it is still early in the development process and there's a chance things could change.
Patent filings also reveal some of the things Apple may be considering for its foldable, including any future devices that might skip the clamshell design in favor of something else.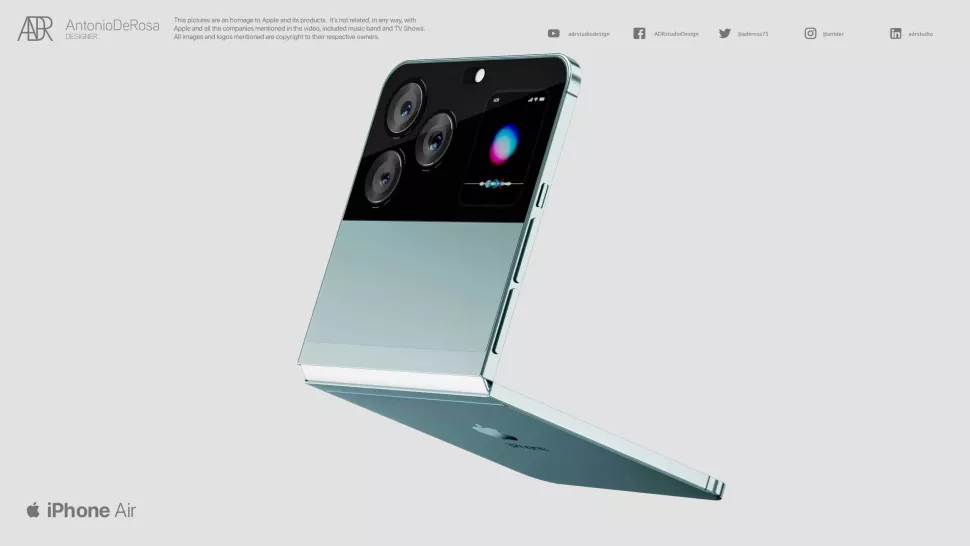 Another iPhone Flip concept design from LetsGoDigital features a smaller notch and external cover display in addition to a folding screen.
ConceptsiPhone has also published a video of an iPhone Flip concept that looks a lot like an Apple version of the Galaxy Z Flip 3. It features a smaller notch than the iPhone 12, a 120Hz display and an in-screen Touch ID sensor. It also features an M1 chip, which sounds a bit far fetched, but given Apple now uses its M1 silicon in the iPad Pro and iPad Air, perhaps we will eventually see it in a high-end phone too rather than the usual A-series chip.