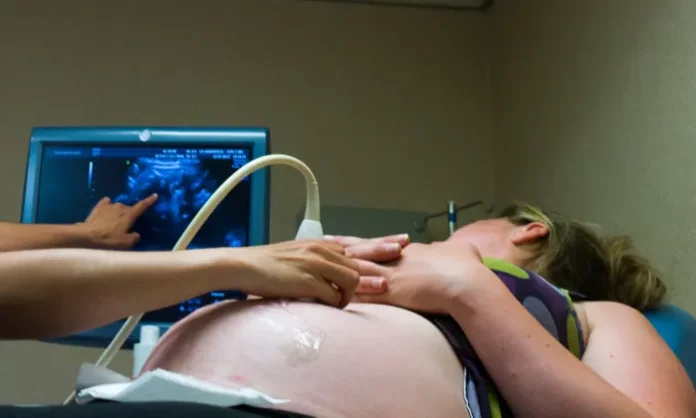 People typically trust doctors. Not only because they went to school for many years, but also because they take an oath before becoming a practicing doctor. This oath states that they will always do their best to do what's right and provide the best healthcare possible for their patients. When they break that trust, it is extremely shocking and disheartening. This is what happened to a Florida woman whose doctor, in 1977, inseminated her with his own sperm rather than what they had agreed upon.
Woman Awarded 2.5 Million By Vermont Jury After Her Doctor Inseminated Her With His Own Sperm
In 1977, Cheryl Rousseau visited Doctor John Coates III for an artificial insemination procedure. She was supposed to receive sperm from an unnamed medical student. This student resembled Rousseau's husband and had characteristics that she required. She and her husband were seeking a donor because he had already had an irreversible vasectomy. (1)
The Rousseau family had no idea that the doctor had inseminated Rousseau with his own sperm until their daughter was an adult. Their daughter wanted some information about her biological father, so she decided to have a DNA test done. It was then that she found out that Doctor Coates was her biological father, not the medical student as it was supposed to be.
The Lawsuit
Rousseau immediately sought the help of an attorney to file for damages. After all, the doctor's actions were a massive breach of trust. She filed the lawsuit in federal court in Burlington, Vermont. The jury awarded Rousseau $250,000 in compensatory damages and $5 million in punitive damages from Doctor Coates.
"The jury through its punitive damages verdict sent a message to any physicians who might think about lying to their patients or using their own semen to inseminate their patients," said Rousseau's attorney. "Such behavior will have serious consequences."
Rousseau's Husband Peter was also originally a part of the lawsuit. The judge, however, determined that Peter could not prove that he, too, had suffered significant damages. This meant that his claims did not go to the jury for consideration.
The Doctor
Doctor John Coates practiced obstetrics and gynecological care in the 1970s. By the time of Rousseau's lawsuit, he had already retired. Still, the Vermont Medical Board permanently revoked the doctor's license to practice last month. This is not just because of Rousseau's lawsuit.
The doctor is also facing another lawsuit from a Colorado woman. She, too, says that Coates inseminated her with his own sperm rather than the agreed-upon donor. As the parties' lawyers have pointed out, it is impossible that Coates did this accidentally.
On top of the lawsuits that he now owes, Coates also must pay a $4000 administrative penalty. This is in part because the former doctor attempted to mislead the investigative committee. He first refused the genetic testing, then he tried to lie about what he did to the respective women.
"While I have no present memory of ever having used my own genetic material to artificially inseminate a female patient, genetic testing has confirmed that I was the sperm donor for the pregnancy that resulted in the birth of (the daughter of Patient 1)," he said according to the board. "I have no knowledge of, or reason to suspect the existence of any other occasion where I used my own sperm in the performance of an artificial insemination procedure." (2)
He did not attend the hearings but did give up his license voluntarily. After all, at 80 years old, he retired quite some time ago.
"Dr. Coates retired from medical practice in 2008. He is now 80 years old. He is giving up his medical license permanently. The events that are at issue occurred more than forty years ago. Dr. Coates regrets the circumstances giving rise to the charges." said a letter submitted by his attorney.
It is not yet clear if Rousseau's lawyer will contest the verdict that Peter suffered no damages or not.