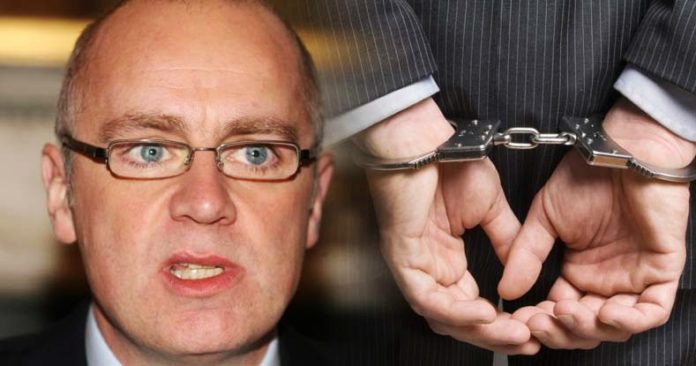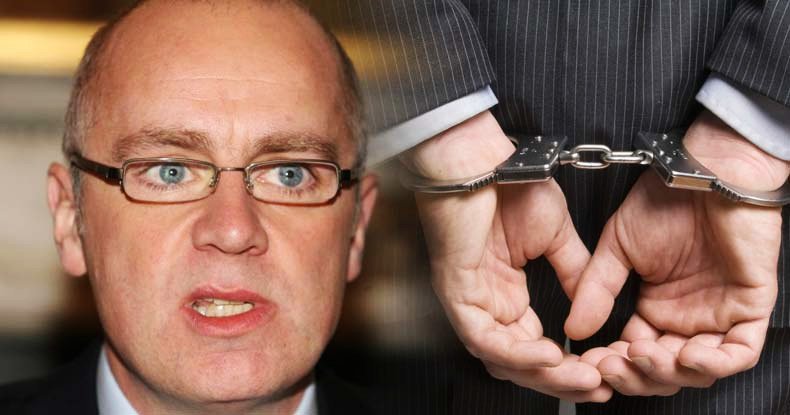 Last year, Iceland set precedent by sentencing 26 top bankers to a combined 74 years in prison, for causing the 2008 global financial crisis. The unprecedented conviction of bad bankers sent a strong message across the world (none of America's top bankers went to jail for the crimes that caused the 2008 financial crisis) that no individual is too big to investigate, and that it was possible to prosecute fraudulent bankers.
Taking cue from Iceland, Ireland is going to prosecute the 2005-2008 CEO of Anglo Irish Bank, David Drumm, on 33 criminal charges. These include two charges of conspiracy to defraud and false accounting relating to €7.2 billion in deposits placed in Anglo Irish Bank accounts by the then Irish Life and Permanent, between March and September 2008.
16 of the 33 charges relate to unlawfully authorizing billions in loans (to be invested back into Anglo Irish Bank) to 16 wealthy investors, in a bid to artificially prop up Anglo Irish Bank's share price before its December 2008 collapse. Each of the 33 offenses carries a 5 or 10 year jail term, except for a single count of conspiracy to defraud, which has a maximum penalty of an "unlimited term of imprisonment" under Irish law.
According to Cape Cod Times, Anglo Irish Bank was nationalized in January 2009, but the financial crisis before and after the nationalization destroyed Ireland's economy, with taxpayers forced to shoulder costs of $32 billion to cover bad debt and repay investors. The collapse of its economy forced Ireland to take EU and IMF bailout packages worth up to £77 billion in November 2010.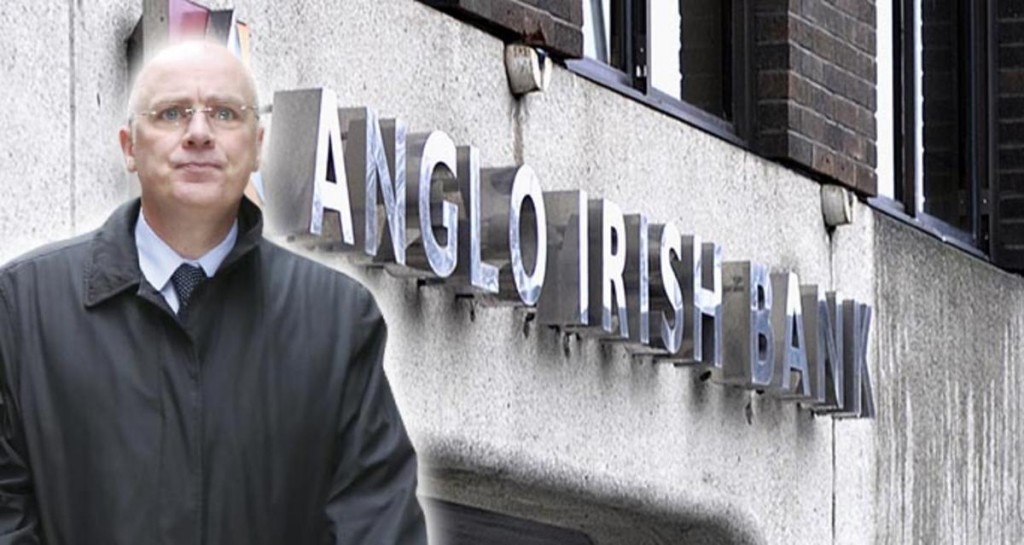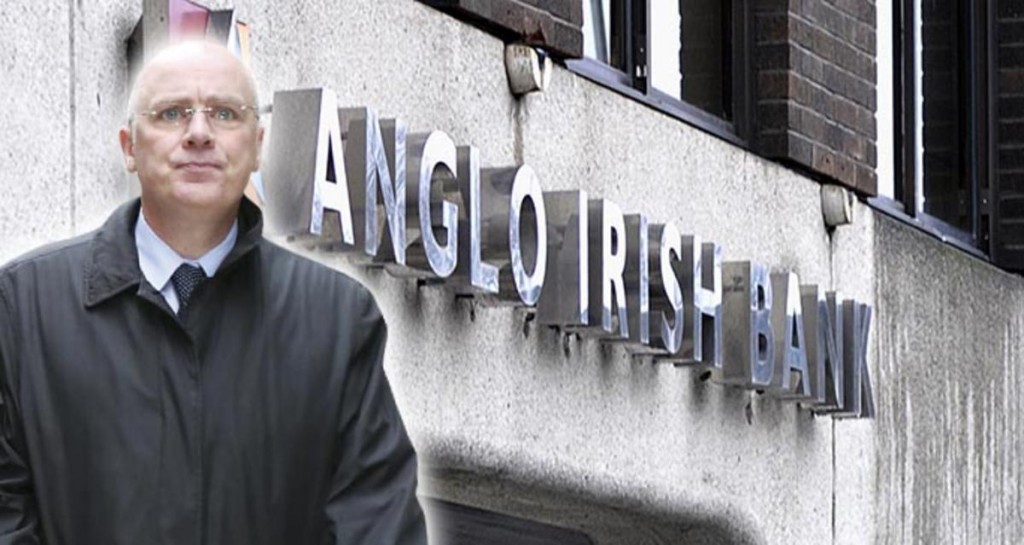 Hide-And-Seek With A Swindler
Drumm stepped down from Anglo Irish Bank in December 2008, leaving Ireland for Boston in June 2009 after the Bank's collapse. The collapse was said to cost Irish citizens around €30 billion, close to one-fifth of Ireland's annual output. In 2010, he filed for bankruptcy under U.S. law; however, a Boston court dismissed his application in early 2015, saying he had lied and acted in a fraudulent manner in his bid to be declared bankrupt in the United States. Finding Drumm "not remotely credible," the court ruled that he could be held liable for debts of €10.5 million in Ireland.
Subsequently, Ireland sent an extradition file to the U.S. government, outlining charges to be prepared against Drumm on 33 different offenses. Consequently, Drumm was arrested by U.S. Marshals in October 2015, spending much of the next five months in a maximum security prison south of Boston. Though he began a series of court requests to fight extradition and be allowed bail, he changed his mind after two failed attempts to secure bail and came back to Ireland in March 2016 to contest the charges.
A day after his extradition, back to Dublin from the U.S., Drumm walked free from the prison after securing bail in Ireland when his parents-in-law agreed to a €100,000 independent surety from their joint bank account to satisfy the bail conditions. The father of two daughters also provided his own cash surety of €50,000.
Anglo CEO David Drumm inquired about 'bloating' its balance sheet https://t.co/l3Emwpkrw9 via @IrishTimesBiz

— The Irish Times (@IrishTimes) April 27, 2016
The Latest Twist
In a new legal filing to a U.S. appeals court, where he is seeking to reverse the ruling of a Massachusetts judge (who found that he had deliberately failed to disclose hundreds of thousands of dollars in asset and €870,000 cash transfers to his wife) and have debts of €10 million discharged with a declaration of bankruptcy. Drumm has accused the Anglo Irish Bank and the official overseeing his U.S. bankruptcy of a "tirade of vilification" of him to distract the court from considering his appeals arguments, and in particular, the clear testimony of "credible witnesses other than Drumm."
David Drumm reveals why his wife 'probably didn't' miss him that much while he was in prison: pic.twitter.com/cNy8BOwrRK

— Mallow News (@MallowNews) April 27, 2016
Will He Escape, Again?
Drumm faces two trials: One at Easter, 2017, and the second in January 2018. These will be in relation to the 33 offenses he committed during his time as chief executive of Anglo Irish Bank. The trial will involve 120 witnesses and minutes from up to 15 company meetings. According to the documents filed in the court, there are "millions of documents" and more than 400 hours of phone conversations linked to Anglo's dealings with Irish Life and Permanent.
Despite signing an affidavit which stated, in part, "that probable cause exists to believe that I committed the 33 offenses for which extradition was requested," Drumm — considered a serious flight risk by the prosecution with the "capacity to marshal significant sums of money" despite having €8.5 million of debts — denies any wrongdoing.
ST News: David Drumm lodges High Court action against Anglo's former insurers for refusal to cover the legal costs of his forthcoming cases.

— Frank Fitzgibbon (@FrankSunTimes) May 7, 2016
---
This article (Ireland to Prosecute Former Anglo Irish Bank CEO for 2008 Economic Catastrophe) is a free and open source. You have permission to republish this article under a Creative Commons license with attribution to the author and AnonHQ.com.