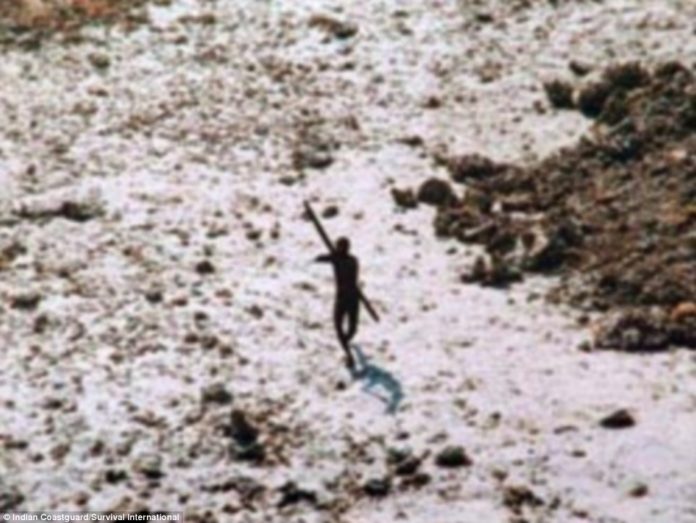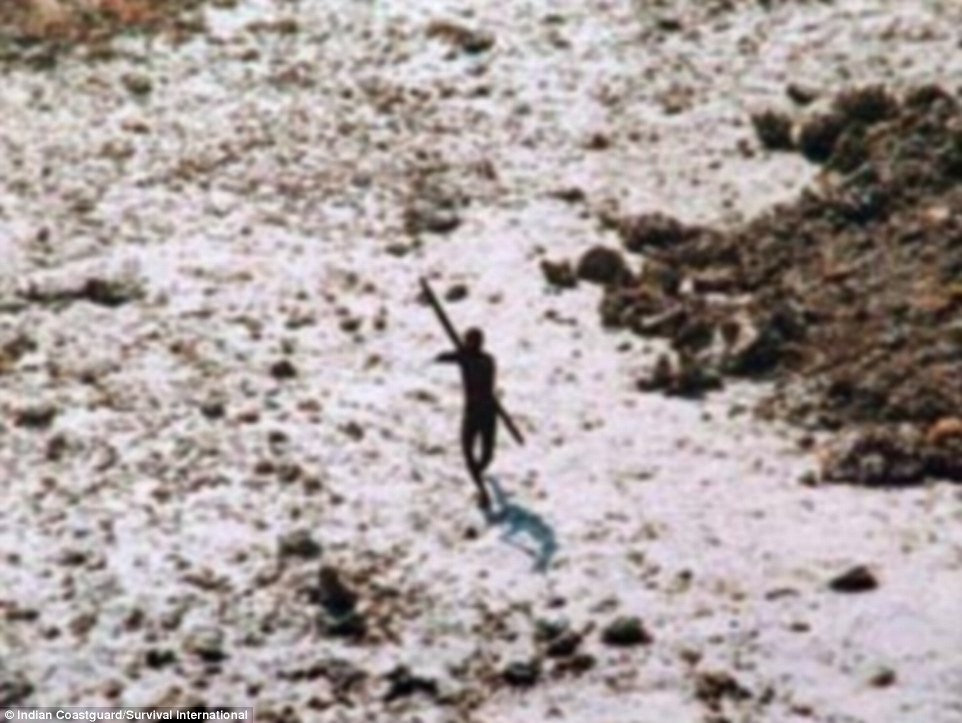 The North Sentinel Island, one of the Andaman Islands, lies in the Bay of Bengal east of India's coast. The Island has been the home to the Sentinelese tribe for 60,000 years. During this time they have had little contact with the outside world and are violent and hostile towards outsiders. As a result, the Indian government has decided to cease further contact efforts with the islanders and has enforced a three-mile exclusion zone.
The island may appear to be an exotic paradise, however little is known of the mysterious island and its estimated population of 50-400 inhabitants.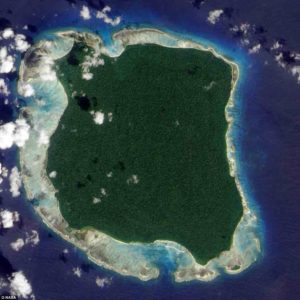 The island, roughly the size of Manhattan, is primarily made up of a forest like landscape.
The tribe have demonstrated they have no interest in the modern world by being inhospitable to outsiders. In 2006, the Sentinelese killed two men fishing close to the island.
They have even been known to throw rocks and shoot arrows at planes and helicopters; this has prevented anyone from taking any high-quality photos of the islanders.
Many still continue to venture either onto or close to The North Sentinel island, even after it had become illegal to enter the three mile exclusion zone.
According to Survival International, advocates for the rights of tribal groups, as well as local fishermen, are frequently intruding into the island's area; one was even arrested by the authorities for stepping onto the island itself.
For a variety of reasons, including violence and disease, the safety and even survival of the tribe is at risk.
Stephen Corry, Survival International's director, said: "The Great Andamanese tribes of India's Andaman Islands were decimated by disease when the British colonised the islands in the 1800s."
"The most recent to be pushed into extinction was the Bo tribe, whose last member died only four years ago."
"The only way the Andamanese authorities can prevent the annihilation of another tribe is to ensure North Sentinel Island is protected from outsiders."
---
You want to discuss a certain topic with likeminded people or you want to organize a local protest or you have an idea for a project that can help people in need in your local community or all around the world? Join our forum! www.anonboards.com
---
You want to support Anonymous Independent & Investigative News? Please, follow us on Twitter: Follow @AnonymousNewsHQ
---