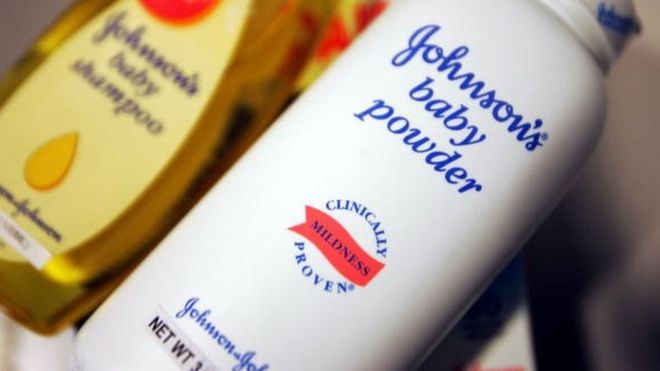 By Amanda Froelich at trueactivist.com
For the first time EVER, the world's largest maker of healthcare products is paying for its failure to warn consumers about the dangers of talcum powder.
On February 22nd, a jury in St. Louis concluded that Johnson & Johnson (J&J) should pay $72 million (USD) to the family of Jackie Fox, a woman who died of ovarian cancer in 2015 due to using talc-based products, which she mainly sourced from the company.
The Fox family will receive $10 million for compensatory damages and $62 million as a punishment award, reports StraitsTimes. The money won't bring Jackie back, but it will serve as a huge incentive for J&J – and other companies that sell talc-based products – to alter their offerings so consumers are no longer adversely affected.
This news is groundbreaking because it is the first time the world's largest maker of healthcare products is paying for its selfish actions. Decades ago, claims began to surface that the talc-based products could cause cancer. Still, J&J failed to warn consumers.
In fact, the company is facing about 1,200 suits claiming its Baby Powder and Shower-to-Shower products have contributed to ovarian cancer. Women contend that the company knew all along the risk caused by its products, yet failed to do anything.
"It was really clear they were hiding something," said one of the jurors. "All they had to do was put a warning label on."
J&J's lawyer, Gerard Nose, refused to comment on the matter.
Talc is used in a number of products, including wallboard and the powder that keeps elastic balloons from sticking together. Consistent contact with the ingredient is known to be unhealthy, but J&J did not bother to change its product completely, as baby powder is estimated to be an $18.8 million market in the United States, according to the Statistic Brain Research Group. 19% of US households commonly use J&J products.
If you seek a substitute for talc, corn powder works as a fine absorber. In fact, J&J began using corn starch its baby powder products in the 1970's, yet continues to offer other items which contain talcum powder. It maintains that the substance is safe though the American Cancer Institute warned women away from using products that include talc in 1999.
It's easy to spot the greed in a situation like this.
What are your thoughts on this news? Please comment below and share this article!
---
This article (Johnson & Johnson To Pay $72 Million For Selling Talc-Containing Products Which Contribute To Ovarian Cancer) is free and open source. You have permission to republish this article under a Creative Commons license with attribution to the author and TrueActivist.com