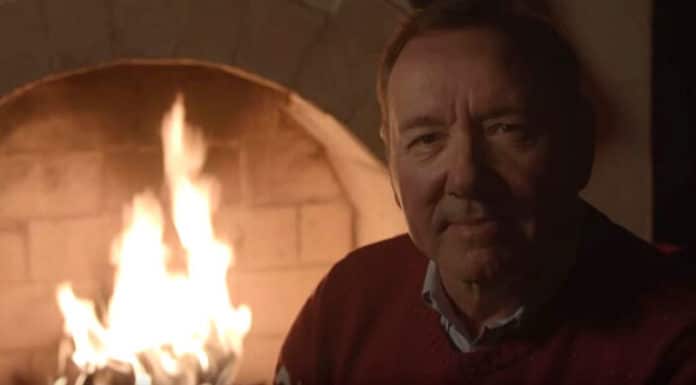 Ari Behn, an author and former member of the Norwegian royal family reportedly killed himself on Christmas Day.
Behn died at the age of 47, just two years after his divorce from Norwegian Princess Martha Louise. His divorce was finalized around the same time that he made headlines by accusing disgraced actor Kevin Spacey of touching him inappropriately.
According to CNN, King Harald and Queen Sonja issued a statement on Wednesday saying that Behn was "an important part of our family for many years, and we carry warm, fond memories of him. We are grateful that we got to know him. We grieve that our grandchildren have now lost their beloved father—and have deep compassion for his parents and siblings, who have now lost their beloved son and brother." 
Behn was the author of three novels, three short story collections, and three plays. He also co-authored a book with Princess Martha Louise on their wedding.
During an interview with Norway's radio P4 in December 2017, Behn accused Kevin Spacey of touching him inappropriately during a Nobel Prize concert.
"I have a little #MeToo story about Kevin Spacey. We were having a nice chat where we spoke about theater and drama, and the little theater, the Wick, a theater in London. We had a good conversation sitting beside each other. After five minutes he said 'Hey, let's go out and have a cigarette,' then he grabbed me under the table right in the balls," Behn said.
"I said something like, 'Maybe later,'" he added.
While there are no signs of foul play in this case, in the short time since the sexual assault accusations began against Spacey, this was at least the second accuser to die. As the Mind Unleashed reported earlier this year, a massage therapist who accused Spacey of inappropriate behavior died, but his full name was never released to the public.
Oddly enough, Kevin Spacey released a bizarre video on Christmas Eve reminding everyone to be nicer and "kill them with kindness."
Kevin Spacey | Kill Them With Kindness

#KevinSpacey (…of Frank Underwood?) heeft weer van zich laten horen. In deze nieuwe video wenst hij de kijkers een vrolijk kerstfeest, #KillThemWithKindness. #KTWK Meer info: www.entertainmenthoek.nl/kevin-spacey-plaats-nog-een-video-als-frank-underwood-kill-them-with-kindness

Posted by Entertainmenthoek on Tuesday, December 24, 2019
By John Vibes | Creative Commons | TheMindUnleashed.com