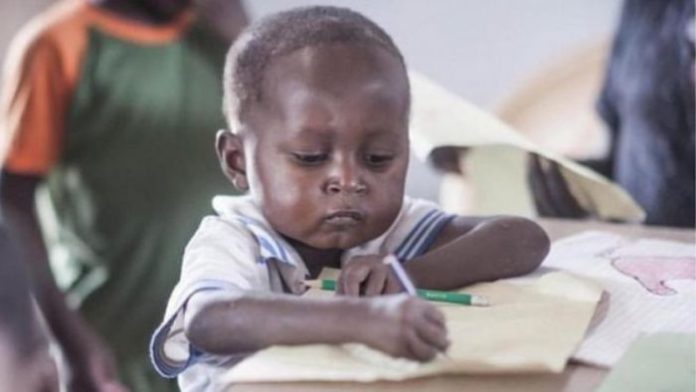 It is said that we can turn our misfortune into a big fortune; it all depends on how we handle situations. No matter how disadvantaged you are, never lose hope. Always hope for the better. And with this story, the better side of humanity is documented.
Ghana sits close by the Atlantic Ocean on the African west coast. For a relatively small country, it has a deep history. Its first president, Dr Kwame Nkrumah, became famous across the world after successfully wining independence for the country in 1957, the first black colony in Africa to do so.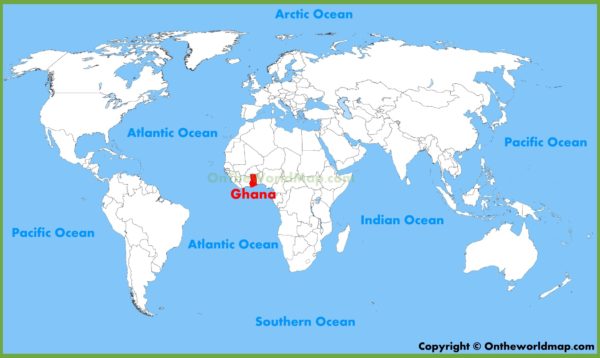 After independence, Dr Nkrumah saw the need for education, in order to drive the new country to success. He built schools and other infrastructure needed to make education a right to all citizens. However, Nkrumah will not survive as the leader of Ghana, thanks to the United States and Britain. The United States and Britain believed Nkrumah was "civilizing" his people, and that the actions could be an existential threat to their selfish interests in Africa.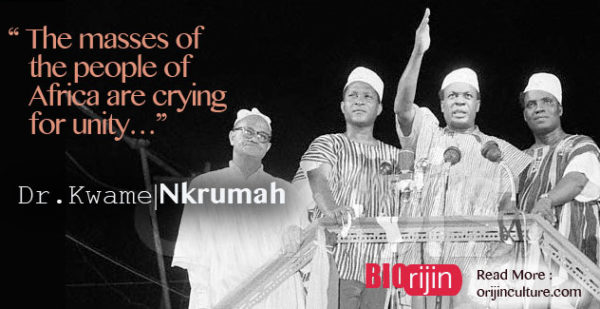 These Western powers wanted the people of Ghana to remain ignorant, so that they could continue to plunge their resources with impunity.
Dr Nkrumah was finally ousted by a United States-backed coup in February 1966, less than nine years after winning independence for Ghana. After his ouster, the country became a no man's land. Coup and counter-coup became the order of the day. The country will have to wait until 1992 for democracy to be restored, however, the damage done by Western interference, in the affairs of the country, is irreparable.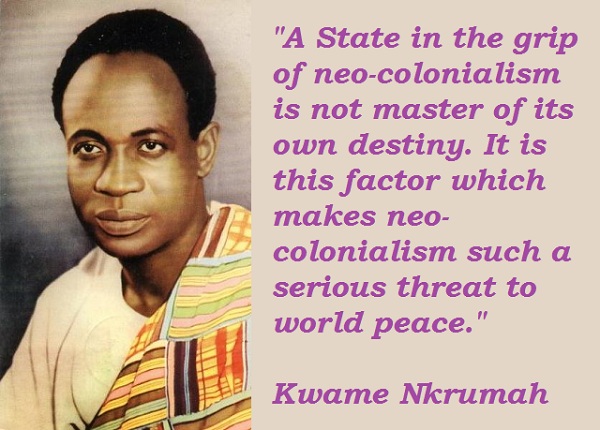 Although the country has tried to get back on track since 1992, by providing socio-economic infrastructure to its people, there still remains a huge deficit. Successive governments' corruption and neglect has also ensured that parts of the country are without basic social amenities.
In the rural areas, for example, it is very common to find children not attending school. The infrastructure needed to establish schools in such areas is simply not available. Children in such areas, who are lucky to get education, are still poorly resourced. They have no electricity and no decent classrooms to protect them from the sun and rain.
In 2015, an African-American man named Solomon Adufah traveled to Ghana with a cameraman, Carlos Cortes, to make a documentary. Mr Adufah is an artist, and of Ghanaian decent.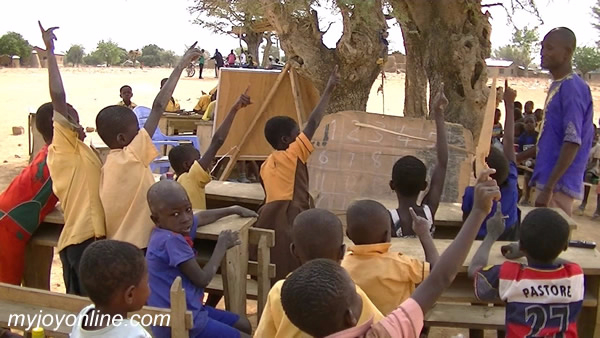 After their arrival, Adufah and Cortes headed to the eastern region of Ghana to start shooting their documentary. During their routine shootings, they arrived in a village called Asempanaye. Asempanaye has no electricity or decent schools for the residents.
In order to inspire and make the children in the village happy, Adufah decided to spend the day teaching the children creative arts. It was during his encounter with the children that Cortes, the cameraman, took the picture below.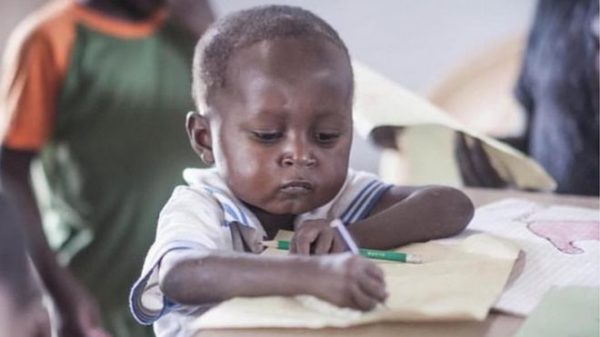 The boy is named Jake. He was then, aged four. If you look at the seriousness on his face as he writes, it communicates many messages.
However, Cortes and Adufah never imagined that the photo of Jake would turn out to be a game-changer. When they returned to the United States, Cortes uploaded the photos he had taken in the village on social media.
Soon, the photo of a serious-faced Jake taking his creative arts lesson from Adufah, began to trend. The photo was mainly liked and shared by South African audiences, with some joking that Jake's face looked like that of a grumpy driving instructor or an unimpressed security guard.
"I just caught Jake in the moment of his teaching. He definitely has a pensive look on his face," Cortes said about the photo of Jake.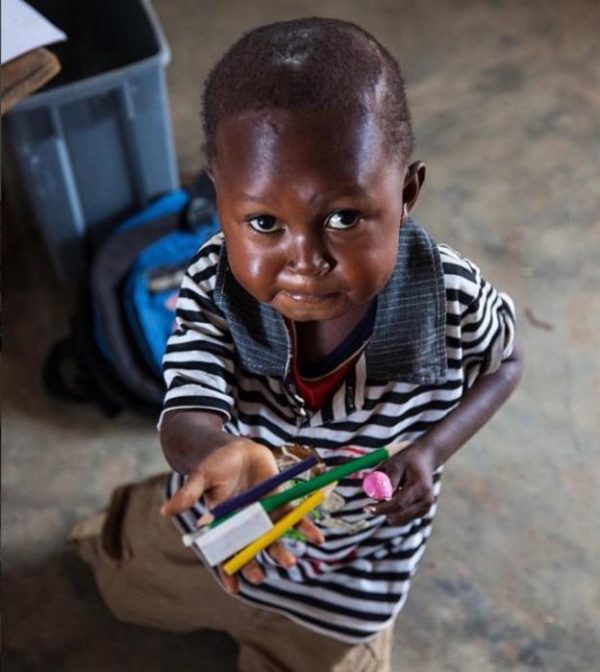 Cortes further said, when people started making fun of Jake, he was disturbed. "I thought, I'm not going to respond," Cortes said. "But then I remember a moment when I thought, what if all these 'likes' turned into actual funds to help?"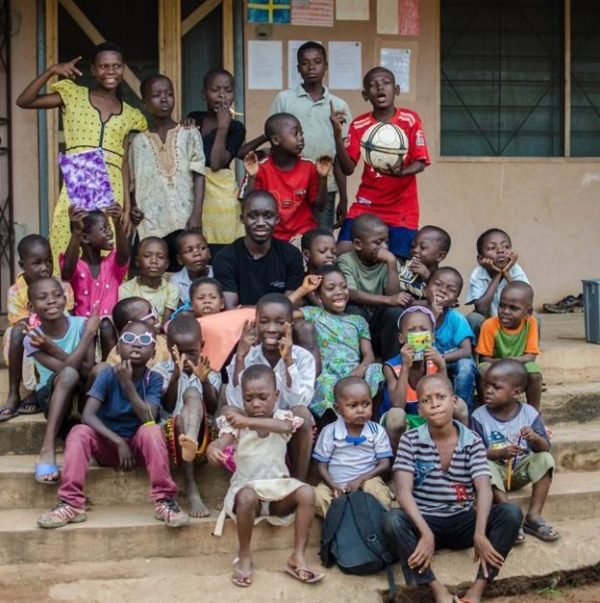 Cortes and Adufah began a crowdfunding campaign to raise money to fund Jake's and the other village children's education; hoping the likes of the photo will translate into money. They set the campaign goal at $20,000. As of writing, the campaign has reached over $8,000. If they reach their target, the money could help provide an education to the entire village of Asempanaye. You can also click here to add the little you have.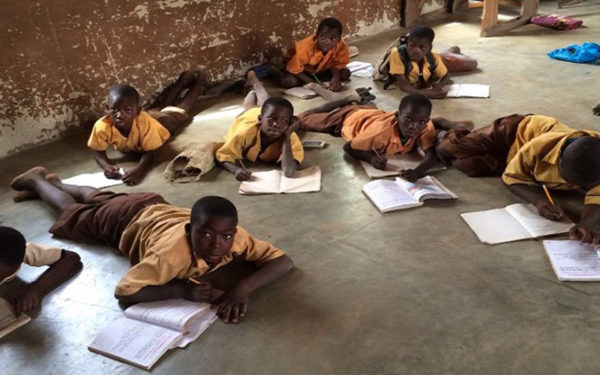 "This money could make a huge difference to the kids – this could be something really positive going forward," Adufah said about the crowdfunding campaign.
---
You want to support Anonymous Independent & Investigative News? Please, follow us on Twitter: Follow @AnonymousNewsHQ
---
This article (Little Ghanaian Boy Brings Hope After His Photo Raises Money to Educate Entire Village [Photo]) is a free and open source. You have permission to republish this article under a Creative Commons license with attribution to the author and AnonHQ.com.