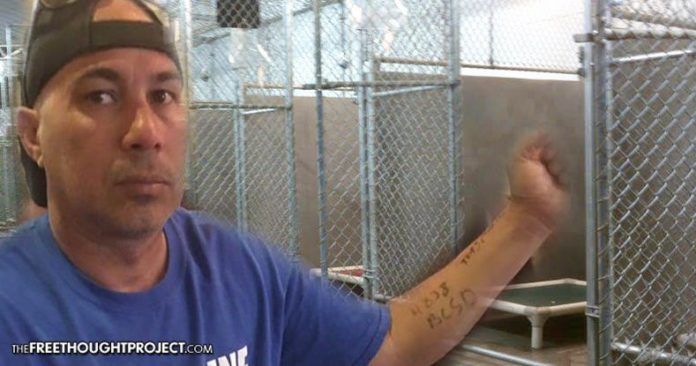 What is looking more and more like a scene out of Nazi Germany, protesters are now being thrown into makeshift prison cells resembling dog kennels, and having numbers eerily scrawled on their arm. Police from all around the country have been called to disrupt the protests and clear the land for the Dakota Access Pipeline. They have used rubber bullets, tear gas, pepper spray and have launched tanks and helicopters in their attempts to remove the scores of protesters. Now, witness reports and photographs have surfaced showing just how far the cops are willing to go.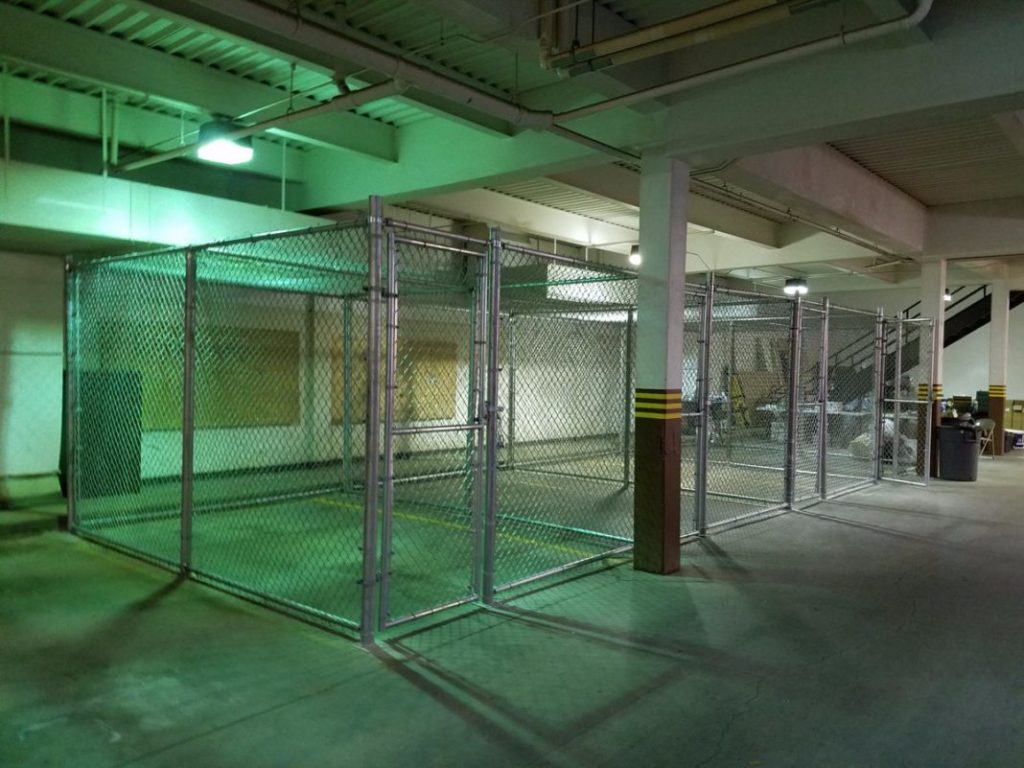 This past Thursday, 141 protesters standing in the way of the DAPL were tossed in temporary holding cells made of chain-link fence over a concrete floor. The protesters were treated like dogs. In addition to being locked in a cage, the detainees had identifying numbers written on their forearms, unmistakably reminiscent of the Nazi concentration camps. After being detained for hours, many of the prisoners were sent to neighboring county jails in Fargo, and other cities.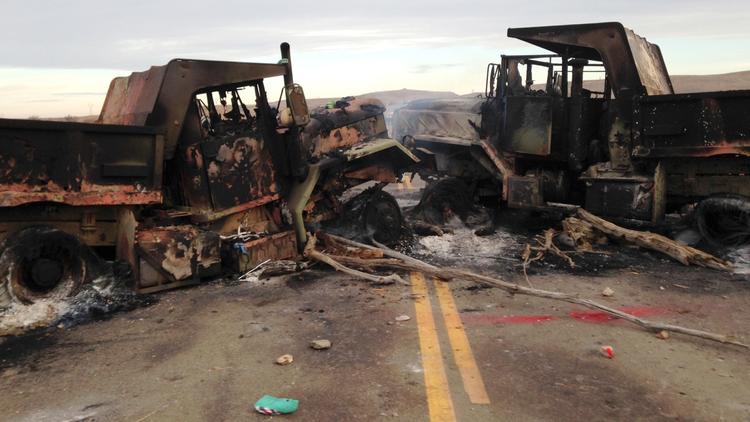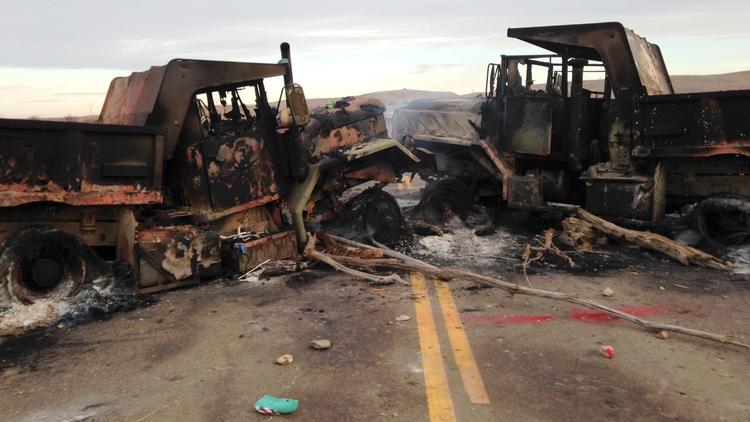 The police moved in on what has been dubbed the Treaty of 1851 Camp, referencing the treaty established between Native Americans and the US government signed at Fort Laramie. The leader of the camp, Mekasi Camp-Horinek, who is also the Oceti-Sakowin coordinator, stated prior to his arrest, "Today, the Oceti Sakowin has enacted eminent domain on DAPL lands, claiming 1851 treaty rights. This is unceded land. Highway 1806 as of this point is blockaded. We will be occupying this land and staying here until this pipeline is permanently stopped. We need bodies and we need people who are trained in non-violent direct action. We are still staying non-violent and we are still staying peaceful."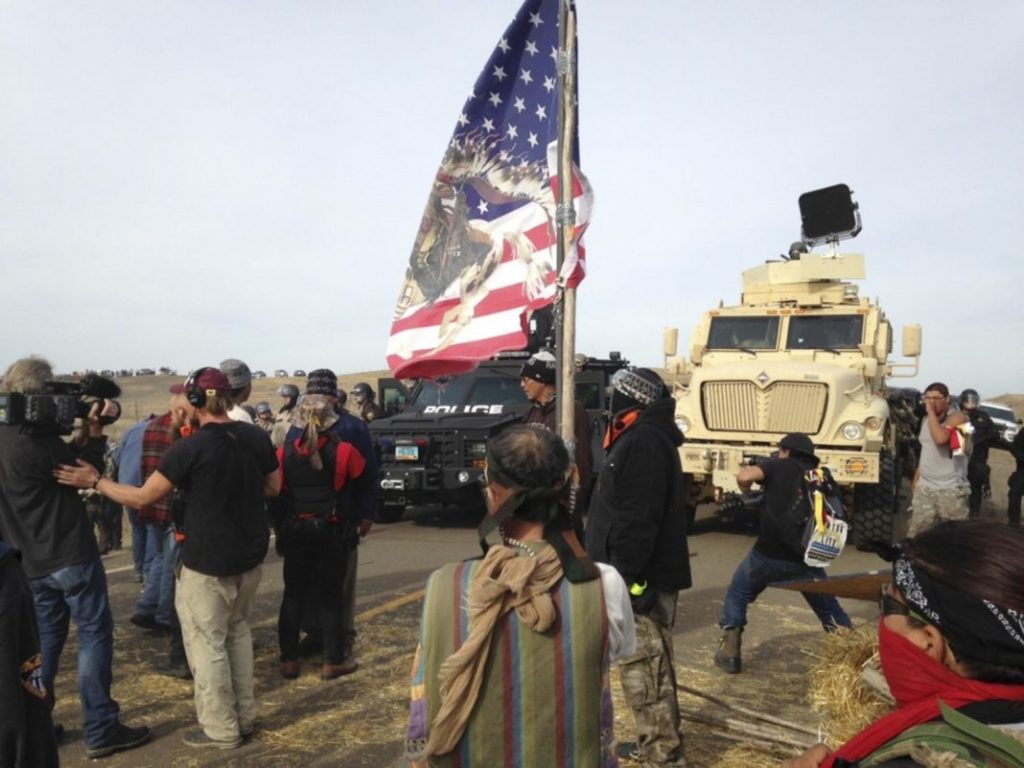 Despite the cries for peace from protesters, police have shown no mercy; having violated civil rights the way they have, officials have now reminded people of the horrors of Nazi Germany – by following in the same path of incarceration and human numbering. The Morton County Sheriff responded to the allegations of keeping people in dog kennels:
"Temporary holding cells (chain link fences) have been installed into the Morton County Correctional Center and are used for "mass arrest" situations only. They are temporary until the Correctional Center can get them processed into our facility or transferred to another facility in North Dakota. The temporary housing units have been inspected and approved by the ND Department of Corrections which has oversight over all county correctional centers in ND. While there they have access to bathroom facilities, meals and drinking water. If any medical situations arise they are addressed by a medical or nursing staff on site. Morton County Correctional Center has room for only 42 inmates and during a mass arrest arrangements have been made to transport to other jails. When a person is arrested and arrives at the jail, trained staff conduct a visual assessment, are patted down when they are admitted and all items and property are collected and placed in a bag which is returned when they leave."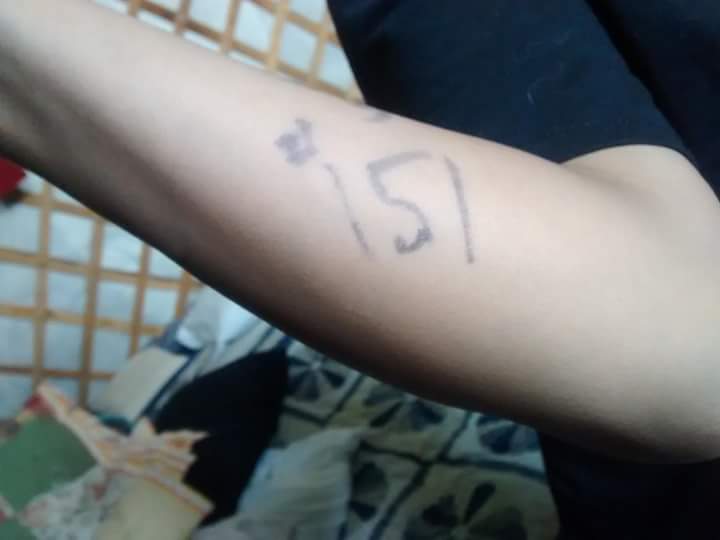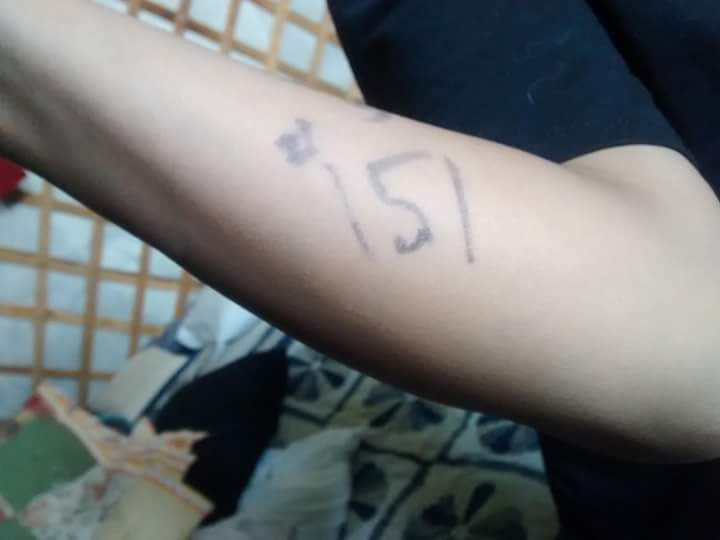 No matter how you paint the picture, a rose by any other name is still the dehumanization of a people who are solely standing up against the government and a petroleum behemoth, and for the future of all of us. Thankfully, all of the protesters were released by Saturday evening, when an anonymous donor dropped $2.5 million to have them all bailed out of jail. The police on the ground near the protests have been seen hiding their name badges, a violation of department policy in nearly every police agency in the country. If the officers are unable to be identified, they cannot be compelled to give testimony at depositions concerning civil rights violations. The amount of pressure being place on the US government by activist groups, members of congress and even the UN, is bound to bring results. The protesters have much more at stake than the oil company behind the pipeline, so it is likely you will see this conflict continue for some time to come.
---
This article (DAPL Holding Cells Reminiscent of Nazi Germany – Numbers Scrawled on Prisoners Arms) is a free and open source. You have permission to republish this article under a Creative Commons license with attribution to the author and AnonHQ.com.