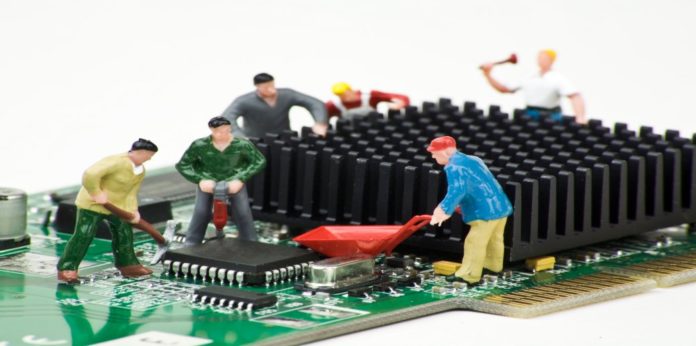 In order to protect your device efficiently and effectively, you must often leave your comfort zone and get the dirt under your nails. Below are a few website links to resources and methods that will prove to be beneficial when preventing infections from entering a computer. Stick to these vital guidelines for online protection, and see the drastic change for yourself.
Staying On The Level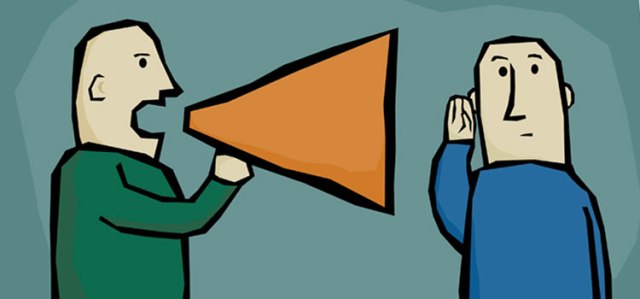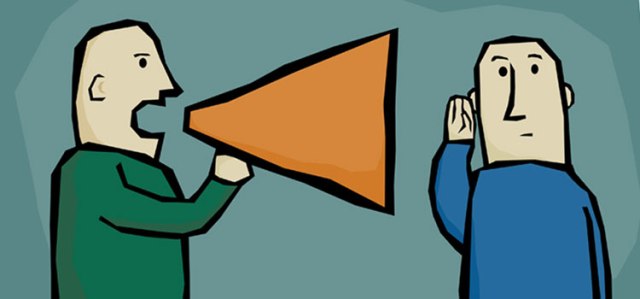 In reality, the majority of the software that is available to us requires frequent updating. These updates allow the software to stay ahead of present security upgrades. Although some applications contain automatic upgrade attributes, a great number of them take a substantial amount of time to update their user. Luckily, there are several resources available that make it easier to find out when these security upgrades are available. You can use Secunia's Personal Software Inspector, or you can also use File Hippo's Update Checker, both of these applications are free.
Controlling The JavaScript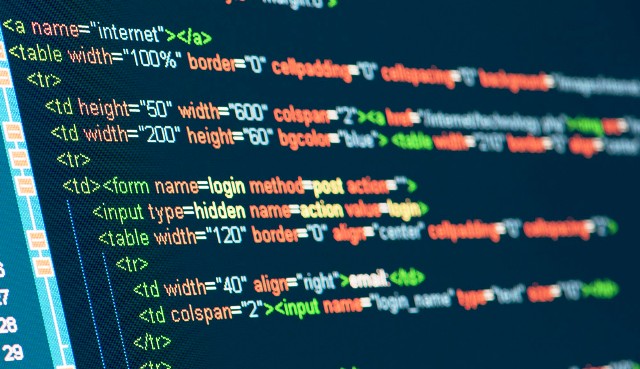 Many websites make use of JavaScript, an important coding language that enables a developer to make the website more interactive. Regrettably, a big portion of the the internet-based strikes that occur utilizes JavaScript tactics in order to insert malicious applications and intrusions against website traffic. To secure yourself, it is crucial that you have a better way of identifying which website(s) must be permitted to operate JavaScript as a part of its technology. Enabling JavaScript on recognized, "safe" websites will not prevent all detrimental scripting assaults.
In some cases, trustworthy sites often run harmful coding once hackers discover tips on how to slip corrupt, phony advertisements into a reliable web-based advertisement channel. However, forbidding JavaScript to operate automatically for particular websites continues to be a much better alternative to enabling every website function that is unregulated by JavaScript on daily basis.
Mozilla's internet browser, Firefox has numerous plug-ins that make browsing the web a less risky practice. NoScript is an extension that is essential to have on your Firefox. This add-on allows the user to select which websites must be permitted to operate JavaScript, and this includes things that require a Flash Player to operate. For added ease, users are able to select particular features and websites and make them exempt from the process; these exceptions can be permanent, or just for that one visit to a particular website.
Google Chrome  incorporates a script called ScriptSafe, which functions a lot like Noscript. Bear in mind that Java and Javascript are  completely different things. Java is a frequently used and effective application that calls for constant and receptive security updates. It connects directly into the web browser, and is also a preferred goal for the spyware and mal-software alike. ScriptSafe and NoScript will simultaneously prevent Java programs from operating automatically. Then again, in case you have Java set up, you would be better off  disconnecting it from the internet browser or permanently removing it.
Microsoft's Internet Explorer lets owners prevent scripts from going into action; however, even the most current form of Internet Explorer still does not offer its users a great deal of preference when controlling JavaScript. In Internet Explorer 9, you're able to enable or disable JavaScript as well as suggest JavaScript to friends and family. Selecting the prompt option executes constant pop-up requests that will enable or disable programs, and this is one of the primary reasons Firefox and Chrome are the most superior options.
The Mighty Microsoft EMET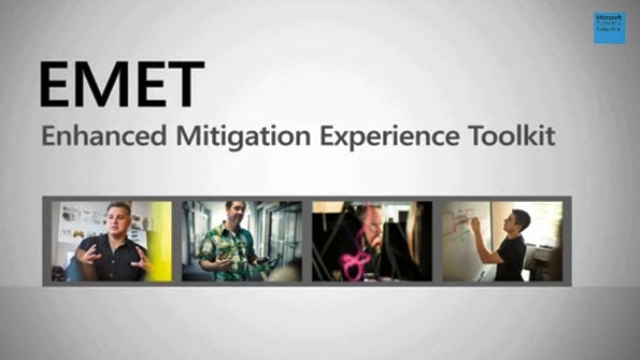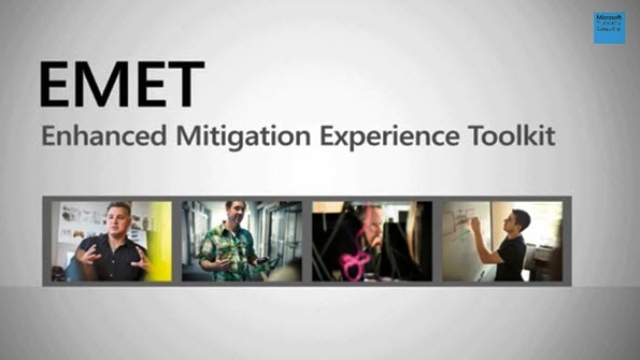 The Enhanced Mitigation Experience Toolkit (EMET), is free a resource from Microsoft that can assist Windows users by enhancing the protection of widely used programs, regardless of whether they were distributed by an unknown provider or by Microsoft itself. This toolkit lets people push programs to take advantage of crucial protection defenses that are already built into Windows Vista and later editions of Windows; the program includes Data Execution Prevention & Address Space Layout Randomization.
However, Data Execution Prevention (DEP) is built to make it difficult to take advantage of security vulnerabilities on Windows, and Address Space Layout Randomization (ASLR) helps create more difficulties for intrusions and threats. EMET can make single programs execute ASLR on each feature they load, whether the application desires it or not. Please bear in mind that before setting up EMET, you are required to have Microsoft dot NET downloaded and installed. Even though it lets you function on Windows XP (only on Service Pack 3), XP consumers can't reap the benefits of ASLR.
Find the Enhanced Mitigation Experience Tool, download and install it. To place EMET's defense across an application (in this instance we will use Google Chrome), start EMET and then click the Configure Apps>Add option. From there you will be given a window for selecting programs. Then browse to the location of Google Chrome; browse to x:\x files\Google Chrome, and after that include the chrome.exe—don't touch the default selection unless you need to alter something. Abstain from the urge to make major changes on your machine, because modifying system defaults throughout your machine—for instance, modifying ASLR and DEP configurations aided by the configure systems tab—might result in stability and boot up damages. However, if you run into problem(s) with a specific program startup, then visit this forum for related issues by clicking here.
Protecting And Enhancing Your Passwords
In this page of How-To-Geek, a couple of strategies for producing an effective password have been listed. If your e-mail company provides two-step confirmation, then you should reap the benefits of it. Google Mail is among the handful of  companies offering this additional standard of protection, providing customers with a variety of ways to acquire the supplementary login passwords. In addition, since everyone is now using Facebook, the social media platform now also offers a form of two-step confirmation protocol. Furthermore, it is crucial that you add a recovery email address, provided your email carrier supports it.
Strengthening Your Devices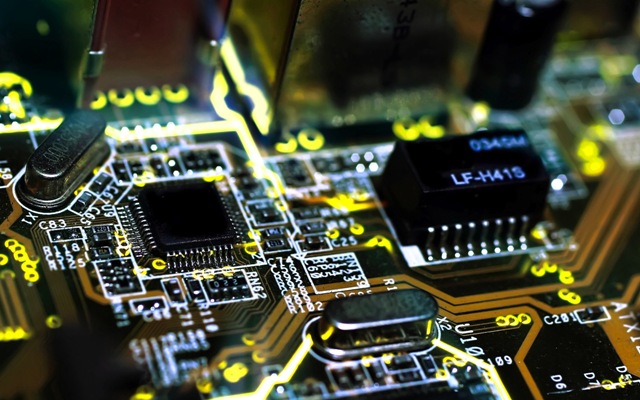 Routers, whether they are wireless or wired, are being widely used today; however, very few people invest the time to verify these kinds of built-in systems. Try not to make the same mistakes they do; before setting up your equipment, take a couple of minutes to check out these guidelines. To begin with, be sure to modify the standard credentials (username and password) that have been set up by the router manufacture.
The management web page of common routers can often be entered by inputting 192.168.1.1, or 192.168.0.1 in an internet browser's address bar. In case none of them function, search the support center page on the company's website. In case you are still unable to discover it, start the command prompt by clicking on Start. Then type 'cmd' in the search bar, or select 'Run' and type 'cmd'. Once you are in the command prompt window, type 'ipconfig'. Then look for numbers next to 'Default Gateway' in the 'Local Area' section.
If you have no knowledge of your router's untouched login credentials, you can search it over here. Most advanced network routers will enable anyone to modify the default username and password. However, it is essential that you select an effective security password. If you are working with a wireless router and would like to encrypt or secure the connection, then visit the link here—this website has how-to videos on setting up wireless encryption. Furthermore, Wi-Fi Protected Access II or WPA2 stands out as the best encoding development offered in most advanced routers, in addition to Wi-Fi Protected Access or WPA and Wired Equivalent Privacy or WEP (the last mentioned is relatively easy to hack with free software resources, so only put it to use if it is the sole feature).
Nevertheless, since they are always discovering new ones or zero days, even users who have a powerful pass-phrase, have secured their Wi-Fi connection and have a solid WPA2 password, could potentially have the protection of their routers compromised by safety imperfections assembled inside these network routers. At issue is a technology called Wi-Fi Protected Setup or WPS, which is now available in many network routers sold to individuals and companies. "WPS is made to soothe the work of installing and adjusting safety on wi-fi connections," stated Wi-Fi Alliance. "WPS makes it possible for a common person who has minimal knowledge of a standard Wi-Fi setup and security configurations to set conveniently up a wireless network, include new devices and tighten security."
However WPS could easily lead to a compromise of defenses. Let's say your router is one of the types that has been listed as insecure, you would benefit from turning off WPS. You cad do this bu accessing the router's web-based management page. If you are unsure about your router's options, you should check the link here. Provided your router manufacturer does not provide a firmware solution, you should consider setting up an open source router operating system, for example, DD-WRT, Mikrotik or OpenWrt.
Furthermore, think about modifying the router's standard Domain Name System or DNS servers that are managed by OpenDNS. The company's complimentary solution is able to screen out harmful website demand from the DNS stage. This system is in charge of converting website titles like 'AnonHQ.com', into machine language.
Whenever you submit an e-mail or look through a web page, your computer is delivering a DNS lookup inquiry to your Internet service provider. However, once you have created an account at OpenDNS, modify the DNS configurations on your unit, and enroll your online address with OpenDNS the provider will prevent your PC from making contact with identified infections and fishy websites. The company also provides a relatively good adult material blocking solution, which is useful for blocking pornography websites for a complete family network.
Anti-Virus Software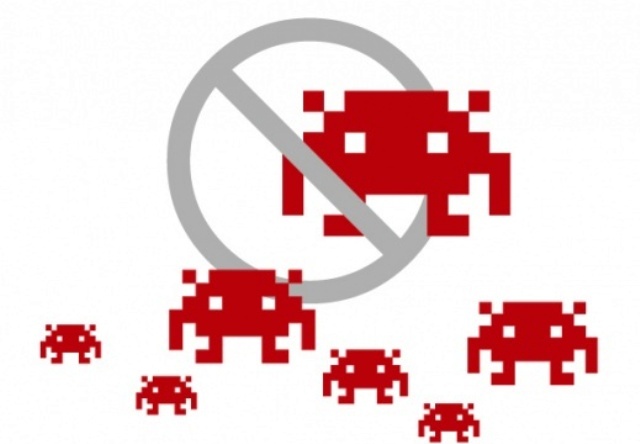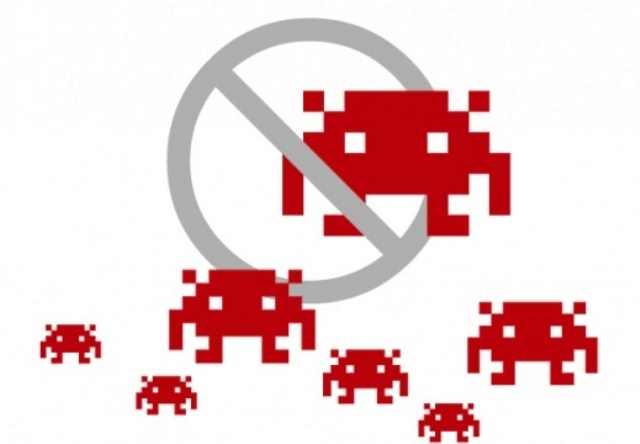 This might be the most exaggerated program – install and set-up the anti-virus and firewall program, and maintain patches. However, the truth is, although an antivirus application is capable of discovering recognized threats, it is often unable to detect zero-day threats. If you are contingent on your anti-virus program saving you against the high-risk actions over the internet, like using a peer-to-peer software for downloading, then you are in trouble.
Once more, an anti-virus is merely an additional level of protection for today's personal computer. However, since it is an extra layer of protection, here are some tips on buying one:
1) Take a look at Amazon's deals, as they often have reasonably priced offers. For example, instead of getting an activation license for a single computer, you can often get an activation code for three personal computers, for less than $35.
2) When you are looking to restore your anti-virus payment, ignore the aggravating messages that pop up and advertise the full price service. Instead, just go online and buy a whole new subscription.
However, if you are experienced with complimentary anti-virus, there are numerous choices. The list is below (not in order):-
Microsoft Security Essentials
Avast
Bitdefender
Panda Cloud Antivirus
Immunet (Generally, it's not recommended to have a couple of various anti-virus services set up at the same time. However, Immunet is made to function in combination with other anti-virus products).
AVG
Comodo
PC Tools Free
Avira
Forcing The Software To Start in Sandboxie
If you would like to apply an additional level or security, consider buying Sandboxie services. Sandboxie's features pushes your applications to operate in a careful sandbox environment that stops applications from generating adjustments in the PC.
Conclusion
Furthermore, if you still think that your PC is not curable after all these listed methods have been applied, seek help from a professional. If you are unable to do so, then there are numerous security assistance websites and discussion boards designed to help people identify and fix virus problems. Here is a list of helpful security forums and software sites to help you get started:-
1) DSL Reports, like any other forum, has rules and regulations that need to be followed. Before posting any questions, please do check the forum thoroughly. In addition, as it can take weeks for an answer to come through, it is important to remain patient. Once you have received a reply, you and the helper can proceed with the query(s) and request(s).
2) ComboFix is a malware removing program that is fantastic at removing hard to remove infections, rootkits, and harmful resources that hackers use to infect people's systems.
3) TDSSKiller can be used if your anti-virus software alerts you about TDSS being on your system.
4) Malwarebytes needs no introduction.
5) SUPERAntiSpyware. You can guess what this software does by reading its name.
Source: The links in the above article are the sources.
You want to support Anonymous Independent & Investigative News? Please, follow us on Twitter: Follow @AnonymousNewsHQ
---
This Article (How To Make Your PC Safe Again) is free and open source. You have permission to republish this article under a Creative Commons license with attribution to the author and AnonHQ.com.