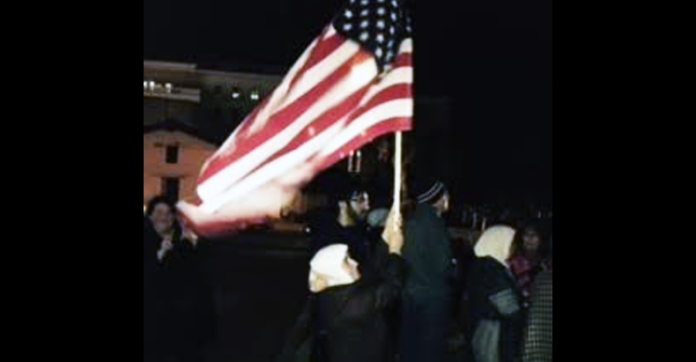 All too often, despite the original message of their respective prophets (Muhammad: "You will not enter paradise until you believe, and you will not believe until you love one another;" Jesus: "Love thy neighbor as thyself;" Buddha: "In the end, these things matter most: How well did you love?"), members of various major religions allow themselves to be manipulated into divisiveness, into concentrating so intently upon what is repulsive about others that it seems to block any sense of shared humanity. Nearly every inane thing to come out of Donald Trump's mouth since the terrorist attacks on Paris last November is a testament to that fact (the man claims to be Christian, while others decry him as anti-Christian).
Monday, Dec. 14 a group of 200 Santa Barbara, California residents – Atheist, Christian, Jewish and Muslim alike – stood shoulder-to-shoulder and marched from the county courthouse to De La Guerra Plaza in an event titled 'Not in Our Name." The event was organized as an interfaith response to the San Bernardino shooting, and also the backlash and hate crimes that followed.
The group included local police officers, the mayor of Santa Barbara, and various local religious leaders. Since the late 1990s, Santa Barbara has had an active Interfaith Initiative, which works to promote real understanding and community among diverse religious communities, as well as to address regional resource and community problems.
All those present made it clear they were there for unity, and to stand up against bigotry and radicalism of all kinds.
"We are proud to be American, we are proud to be Muslim, and Mr. Trump, we are not going anywhere," said Santa Barbara native Imam Yama Niazi of the Islamic Society of Santa Barbara.
"There is no choice but to love when you are a Christian," stated Christian Pastor Michael Faccuito.
"We're all of the same country [America]," said Sam Kadi, a filmmaker who grew up in Syria.
The group marched behind a banner that read "Standing on the side of love," as young and old, Muslim and Jew, Americans all, debated the next presidential election, the Syrian refugee crisis, and, fittingly, religious tolerance.
---
This Article (Atheists, Christians, Jews and Muslims March in Unity) is free and open source. You have permission to republish this article under a Creative Commons license with attribution to the author and AnonHQ.com.