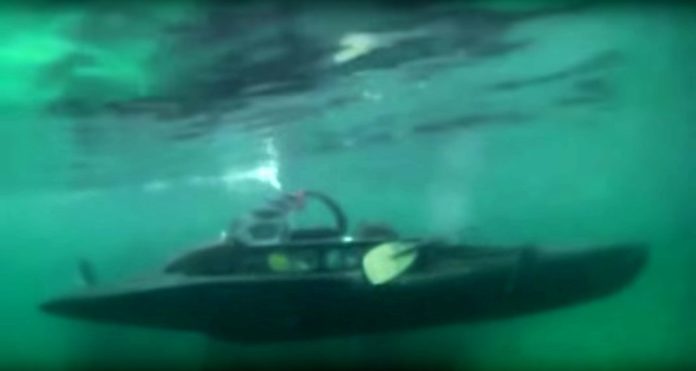 Olivier Feuillette is an inventor who decided to build his own submarine… out of a kayak!
The footage shows Olivier taking his strange looking kayak out on the water.  He paddles around a while and then decides to transform.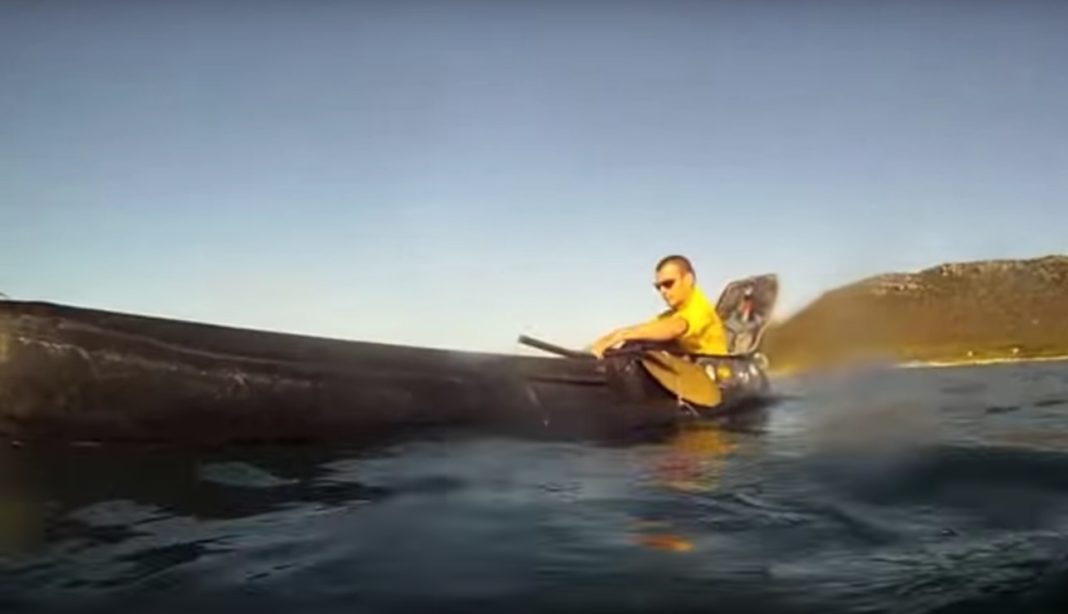 He pulls down a sealed cap over the seat of the kayak and locks himself in.  When he starts turning on the air and oxygen dials, it's clear he is about to submerge.
Olivier has a flare for style too.  He has modeled his one-man sub after old WWII submarines and it looks badass.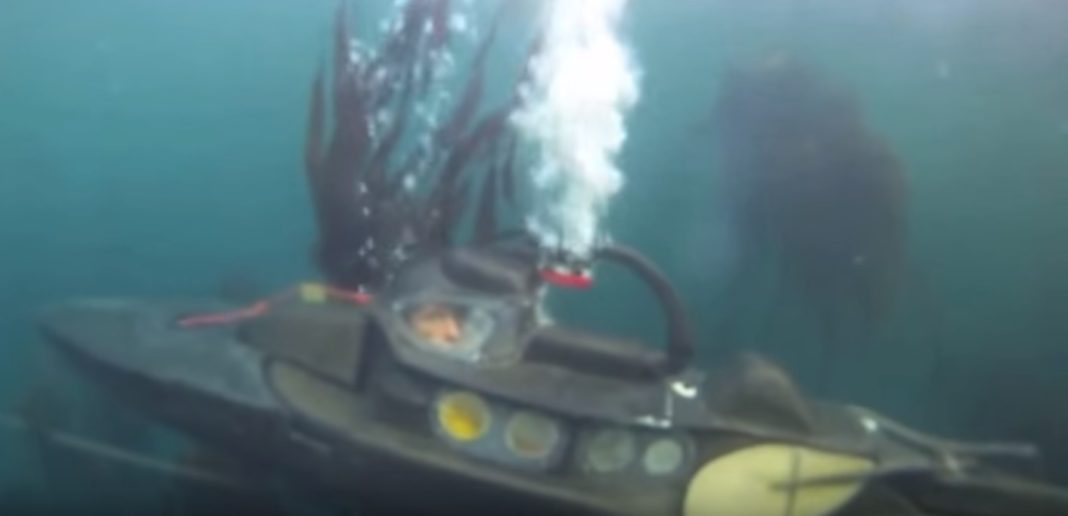 Check it out: