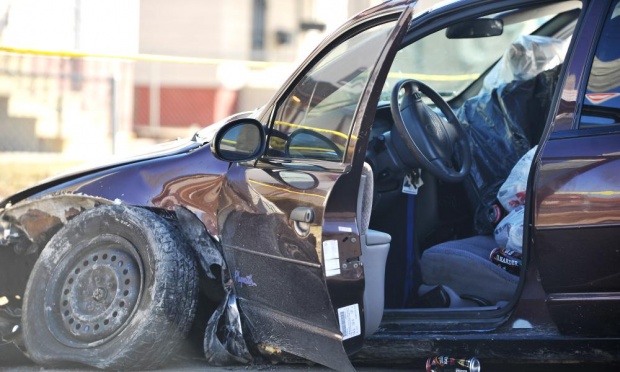 Kenosha police officer Pablo Torres shot 26-year-old Aaron Siler in the back as he fled on foot after crashing his car, following a high-speed chase. Torres killed Aaron on his first day back from a 10-day mandatory administrative leave, after shooting and wounding a man on March 4th who had 'advanced towards police with knives'. Just two weeks later, and he's back on the job killing people.
Since the Supreme Court has allowed the police to  shoot and kill motorists who lead them on reckless high-speed chases, no action will be taken against Torres.
According to The Guardian, Aaron was avoiding the police who were trying to arrest him on a felony probation and parole warrant.
Police declined to comment further about Siler's shooting, including the type of weapon he was allegedly wielding when he was killed.