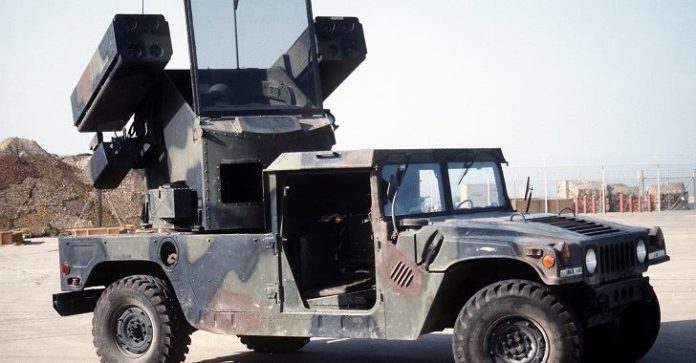 By Nick Bernabe at theantimedia.org
North Dakota — The militarization of law enforcement at the site of the Dakota Access Pipeline has apparently reached a whole new level. On Monday, independent journalist John Ziegler posted photos and video on Facebook showing what appears to be an Avenger Air Defense System, or AN/TWQ-1, deployed near the Standing Rock Indian reservation in Cannonball, North Dakota. The Avenger is a humvee-mounted, low altitude surface-to-air missile system.
Standing Rock Rising, an official support group of the NoDAPL movement, also confirmed the presence of the Avenger surface-to-air missile system:
"Confirmed: Avenger 'surface to air' vehicles spotted near Oceti Sakowin camp. The Avenger is used to fire 8 stinger rockets, mostly used for shooting down drones. The vehicle is also commonly equipped with a 50 cal machine gun."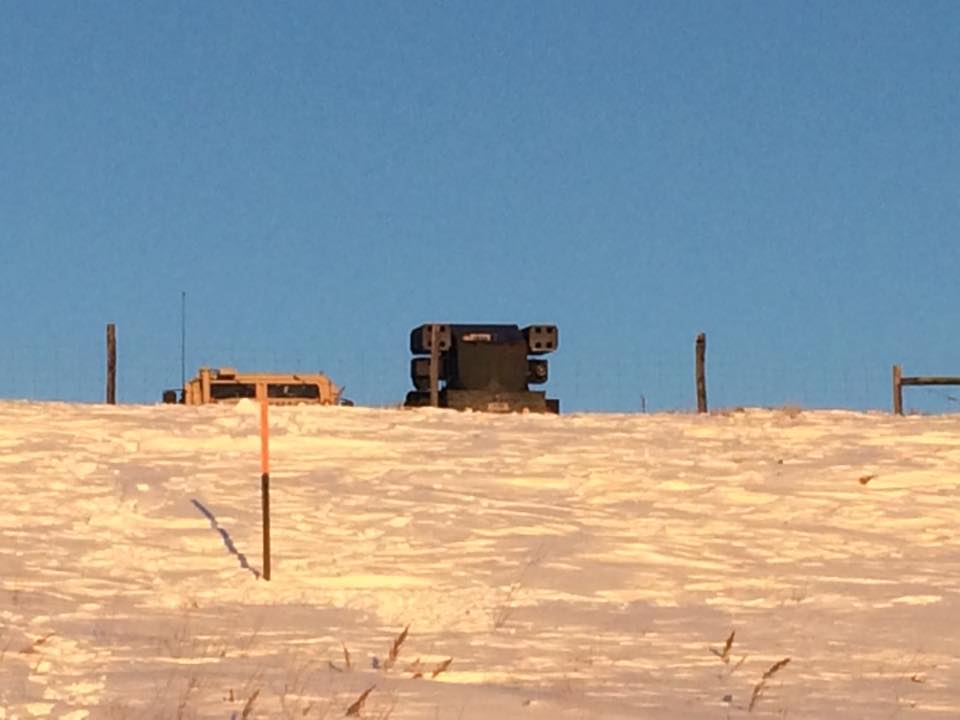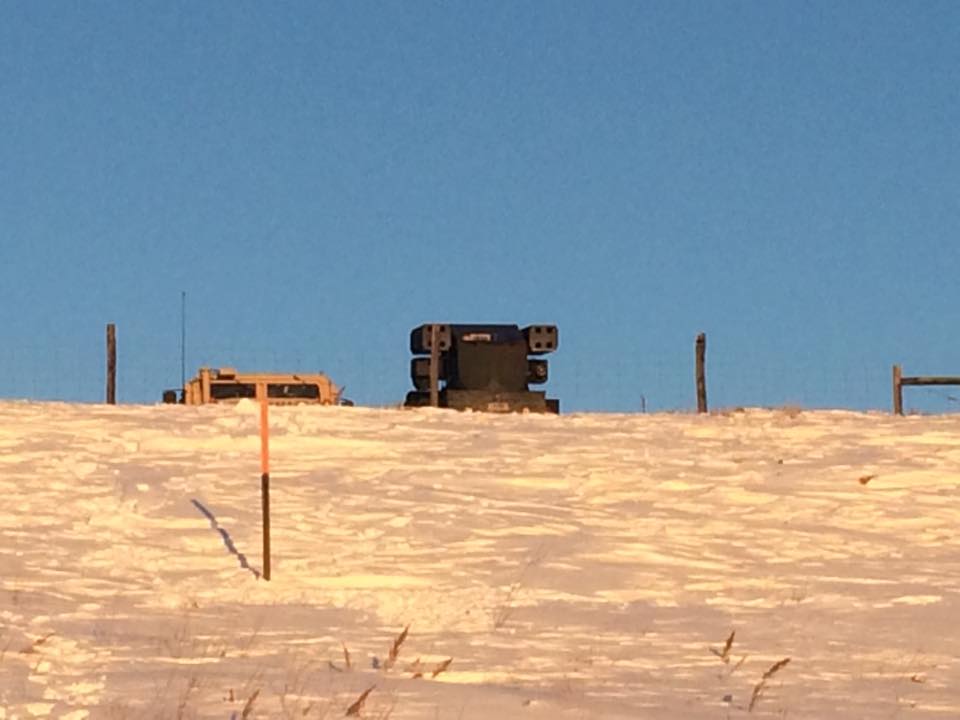 Reports from activists on the ground suggest the Avenger system could be deployed to shoot down activists' drones, which are often used to track law enforcement movements and document standoffs between protesters and militarized police.
Boeing, the manufacturer of the Avenger surface-to-air missile system, describes it on their website:
"The fully automated, short-range Boeing Avenger air defense system is the Army's premier shoot-on-the-move air defense weapon. It is a lightweight, highly mobile, easily transportable surface-to-air missile fire unit with eight Stinger missiles in two missile pods. It acquires, identifies, tracks and engages targets (low-flying helicopters or fixed-wing aircraft) from a stationary or moving position.
"Mounted on a high-mobility, multipurpose wheeled vehicle, the Avenger can operate in extreme weather conditions. Its infrared system, computer, communications equipment and laser rangefinder locate targets in daylight and at night."
Both the Morton County Sheriff's department, which has jurisdiction over the DAPL protest site, and the North Dakota National Guard have declined Anti-Media's requests for comment on the Avenger system.
[Update: A North Dakota National Guard spokesman has now told the Daily Beast that "[t]hese systems have observation capabilities and are used strictly in the observation role to protect private property and public safety."]
And while a surface-to-air missile system being deployed against overwhelmingly peaceful American protesters seems like a newsworthy development, so far no mainstream media outlets have covered it at the time of this article's publication.
---
This article (Media Blackout: Surface-To-Air Missile System Deployed at Standing Rock) is free and open source. You have permission to republish this article under a Creative Commons license with attribution to Nick Bernabe and theAntiMedia.org.