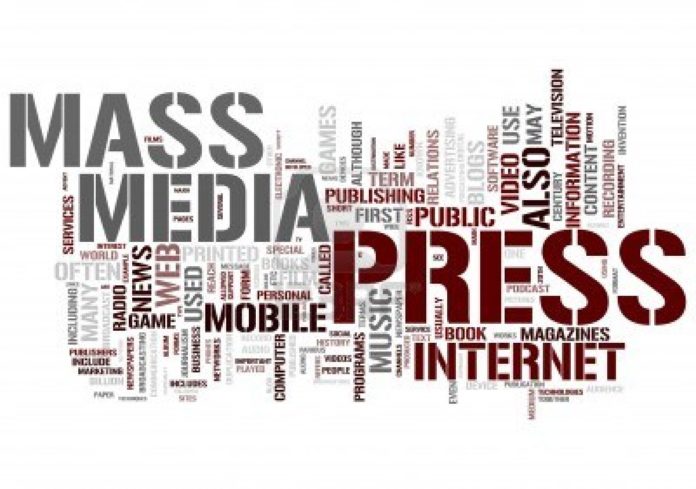 By now most of us are aware that the mainstream media cannot be trusted, especially in the United States. Even the average citizen who doesn't put much thought into the matter will commonly joke that you cannot believe what you hear and see in the media. And yet, when it comes to critical issues, it seems many will hang on a reporters words, absorbing every detail, and immediately assuming it's accurate. After all, if a major news network such as CNN says it's true, then it must be, right? Not exactly.
Television and all other forms of modern media have become a tool of de-evolution, propaganda, and social control. Unlimited resources have been applied to understanding how to manipulate the human psyche through the media, and today we have an increasingly sophisticated full-spectrum of assault on our free will, and psychological well-being. In some cases, the mainstream media goes as far as putting the welfare of the U.S. citizens in jeopardy, as well as those around the world.
Here are some examples outlining ways in which the mainstream media manipulates society, either through cover-ups, altering stories, or blatant lies.
Time Magazine sanitizes their covers for American consumption – While portraying a frivolous image of life in America, Time Magazine presents an entirely different message to the rest of the world.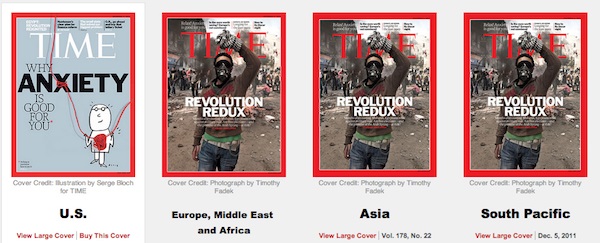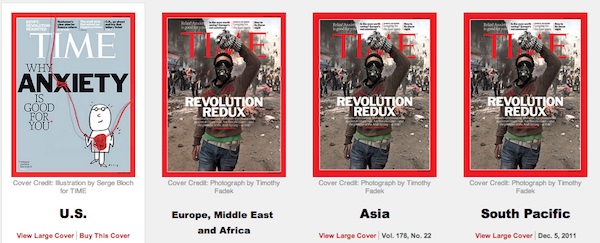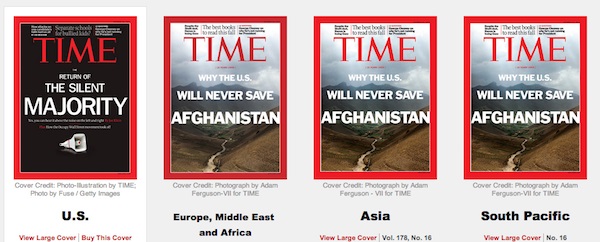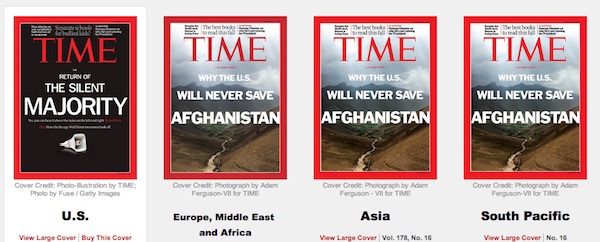 CNN is the leader in fake war news coverage – In two examples of how CNN has scripted and staged live war coverage to create a sense of drama and danger, Anderson Cooper fakes Syria war footage by dubbing in sound effects and playing chaotic video next to a Syrian correspondent. See videos below.
And in this clip of CNN's coverage of the Gulf War, anchorman Charles Jaco makes a joke of the war coverage in Saudi Arabia, demonstrates how the news is over sensationalized for American audiences, as well as how hosts pretend to be in danger when in fact, they are not.
Nationally scripted local 'news' – Comedian and talk show host, Conan O'Brien, has graciously compiled some ridiculous examples of local news broadcasts that were simultaneously repeated in dozens of markets nationwide. While it's humorous to watch, it's also serves as proof that you cannot trust the authenticity of what you're seeing in news broadcasts. See clips below.
Manipulating images as war propaganda – There are numerous examples of how newspapers around the world manipulate images with Photoshop to influence public opinion. 
Fox News viewers are dumber than those who follow other news sources – Researchers from New Jersey's Fairleigh Dickinson University conducted a survey among a thousand people in which they asked five questions on domestic issues, and an addition five on international issues. Fox viewers scored the lowest in both categories, getting an average of 1.04 questions right on domestic issues, and 1.08 on international. And in yet another survey conducted by the World Public Opinion, a project managed by the Program on International Policy Attitudes at the University of Maryland, "Fox News viewers are significantly more misinformed than consumers of news from other sources. What's more, the study shows that greater exposure to Fox News increases misinformation."
If the information provided so far does not insight a sense of concern for you, the situation with Russia and the media's coverage, or lack thereof, should do the trick. As tensions between the U.S. and Russia escalate, we find ourselves building up to a possible third world war while the media keeps the situation hushed to American audiences.
War has already been waged in Ukraine between the invading Ukrainian Government, which is standing-in for Obama after his successful coup to take over that Government, and the defending breakaway region of the former Ukraine, which is standing-in for Putin.
As NATO prepares to invade Russia, the mainstream media in the U.S. hides these preparations. The early phases of these preparations have spurred Russia into making counter-preparations of their own, but unlike the precipitating events on America's side, which are not reported on, Russia's actions do receive press-coverage in the West. This, of course, presents Russia as the aggressor, which it is not.
It may very well be that we have reached an age in which the only way to spread the news is now via word-of-mouth, and social media. Newspapers, magazines, books, TV, and radio don't provide any means of verifying the reliability of their cited sources. The idea that we are being lied to is no longer reserved for the paranoid. The institutions we should be able to depend on for bringing us an objective view of the world are now corrupt, and their views are anything but objective.
_____________________________________________________________________________
Sources:
Howard, Mark. Alter Net. Dec 14, 2010. (http://www.alternet.org/story/149193/study_confirms_that_fox_news_makes_you_stupid)
Rayfield, Jillian. Rolling Stone. May 24, 2012. (http://www.rollingstone.com/politics/news/study-watching-fox-news-actually-makes-you-less-informed-20120524)
Staff Writer. Waking Times. Feb 27, 2014. (http://www.wakingtimes.com/2014/02/27/everything-mainstream-media-fake-6-examples-media-manipulation/)
Zuesse, Eric. RINF. Dec 9, 2014. (http://rinf.com/alt-news/editorials/u-s-news-media-ignoring-important-news/)