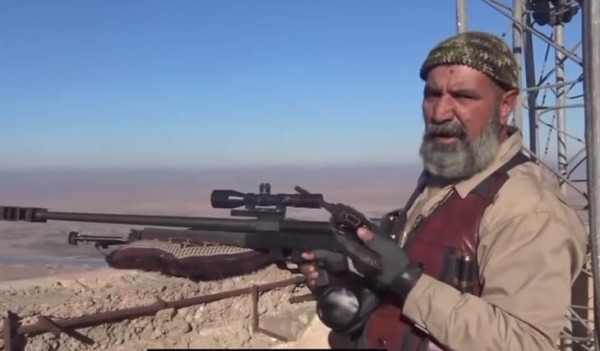 As the self-proclaimed Islamic State of Iraq and Syria (ISIS) terrorists continue to cause havoc to those who do not subscribe to their teachings and ideologies, some genuine and determined people too, are equally not giving them breathing space.
Since ISIS seized territories in Iraq and Syria, there have been many horrible accounts of crimes that they have committed. Those who cannot live under the rule of the group, flee from their homes, leaving behind the things they have suffered for all their lives.
However, there are some individuals who are very determined to fight ISIS, till the last man. They have made their stand against the terror group. They will not run away from their homeland. They will defend it until the last drop of their blood is spilt.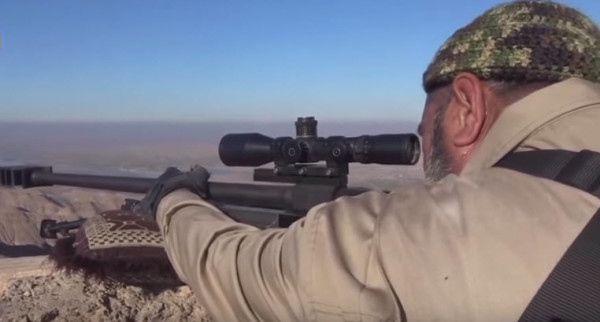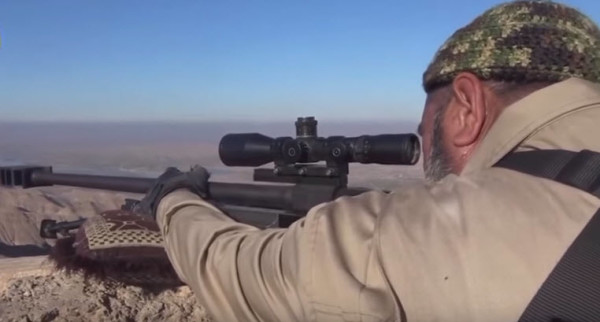 This is exactly what a 63-year-old Abu Tahseen is doing in Iraq. Although Tahseen is getting old, he is determined to see the destruction of the terrorists, who have brought the entire area to a stand-still.
In a special documentary, Tahseen revealed that he has fought in five wars, including the current one against ISIS. These wars include the Yom Kippur War, the Invasion of Kuwait, the Gulf War, and the Iran-Iraq War. According to him, many Iraqi military veterans, including himself, initially went to Syria to fight ISIS when the group first seized territories in the area. However, when ISIS finally invaded Mosul, Iraq, many of the veterans left to defend their homeland.
Tahseen is currently fighting for the Hashd Al-Shaabi militia, a Shia group backed by the Islamic Republic of Iran. The militia has stationed him in the northern Makhoul Mountains.
He started to operate in the mountains in May, 2015. His success against ISIS fighters in the area has been great. In less than a year, he has been able to take down 174 ISIS fighters, as a sniper. Due to his experience as a veteran fighter, and his knowledge of the area, he has been able to neutralize the terrorists in the area.
The terrorists are now aware of his presence, and are trying to avoid him. But he is pursing them,  making sure the group is cleared completely from the Makhoul Mountains.
"I swear, I guarantee by God when he falls, this pushes him back a metre before putting him down. I'm relaxed, my mind is relaxed. Last time they gave me a month off and after 12 days I came back," Tahseen said in the documentary.
Tahseen's militia group was first used to denote groups mobilized to fight ISIS in the summer of 2014. It soon became the catchall phrase for Iraqi Shi'a paramilitary forces. The Iranian government in Tehran has played a key role in making sure that such organizations are formed to fight ISIS.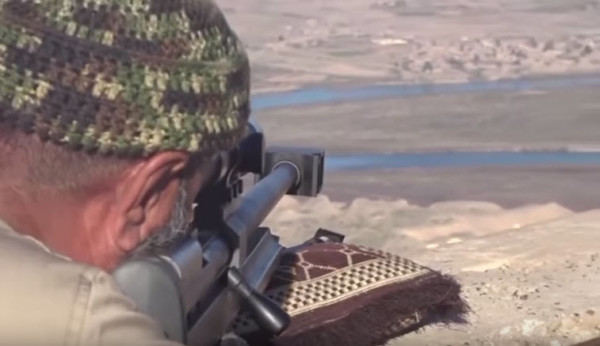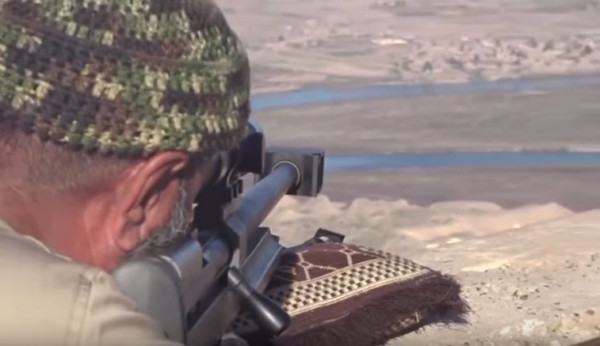 Iran provided Iraqi forces and militia volunteers with weapons and ammunition, from the early days of the war against ISIS. Iranian troops often worked with Iraqi forces; although paid by Iraq's Interior Ministry, they are in an Iranian chain of command.
Iran took the first steps by urging locals in areas seized by ISIS, to create local defense forces to stop the terror group from taking full control of their territories. The story of Tahseen is inspiring many people to rise up against ISIS. Tahseen is in good health, despite his age. He is determined to take down more ISIS terrorists, as many as he can, before the war against ISIS is over.
---
If you want to support Anonymous Independent & Investigative News, please follow us on Twitter: Follow @AnonymousNewsHQ
---
This article (Meet the 63-Year-Old Iraqi Sniper Who has Killed 174 ISIS Terrorists in less than a Year [VIDEO]) is a free and open source. You have permission to republish this article under a Creative Commons license with attribution to the author and AnonHQ.com.