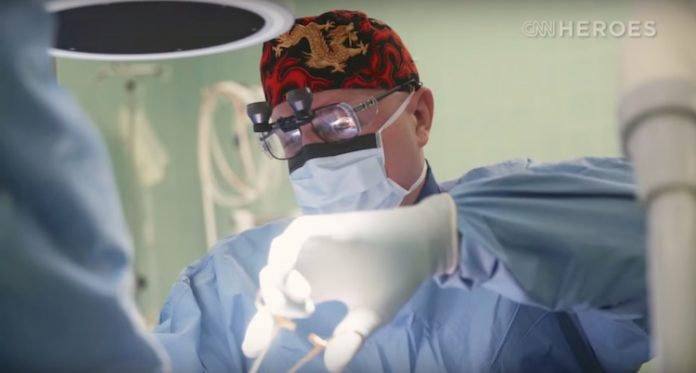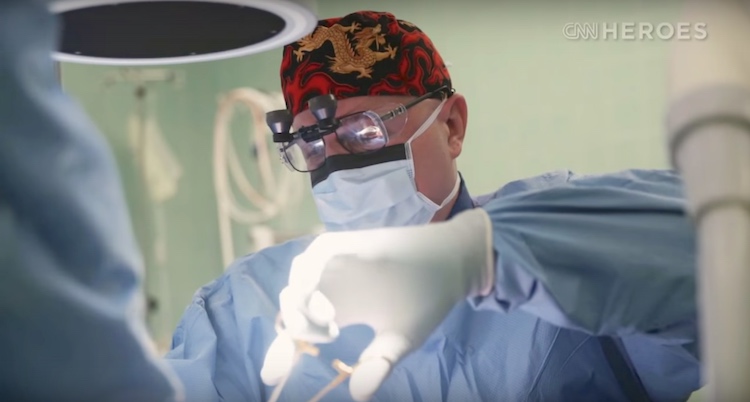 Chicago-based Dr. Daniel Ivankovich, an orthopedic surgeon with The Bone Squad — a consortium of surgeons, primary-care doctors, and other medical professionals who provide healthcare services to the city's low-income population — has treated over 100,000 underprivileged patients suffering from musculoskeletal heath disorders, whether they could pay or not.
For 20 years, Ivankovich witnessed countless people struggling to get medical treatment because they did not have insurance or were underinsured. They were put on two-year-long waiting lists for back, knee and hip pain and an average of a five-year wait for a joint replacement. "I thought to myself, this is happening in America? I just said, 'Enough is enough'," he recalled.
In 2010, Dr. Dan co-founded OnePatient Global Health Initiative, a not-for-profit 501(c)(3) organization designed "to establish sustainable programs of outreach, prevention and patient education at multiple locations throughout the disparate areas of Chicago as well as Haiti". Today, he runs three clinics in Chicago and performs more than 600 surgeries a year. He has also established an orthopedic outreach and patient education program at nearly all of Chicago's safety-net hospitals and raises the funds every year for growing the clinics and providing the staffing.
Dr. Dan isn't trying to change the system, just each patient one at a time.
"We take care of everybody, regardless of insurance and without prejudice. Every day we are in the operating room, and we are doing between two and five procedures. In every one of the clinics, we never turn away a patient… I know I can't fix everybody. My goal is to be the battering ram to help break down the barriers to get these patients the care and the resources they need," he told CNN.
After the 2010 Haiti earthquake, Dr. Dan and his team airlifted thousands of tons of medical supplies to Port-au-Prince. He collaborated with Team Rubicon USA to set up mobile Forward-Assist Surgical Teams (FAST) to manage hundreds of Haitians with severe injuries. For his work during the aftermath of the Haitian earthquake, he was named one of Chicago Magazine's Chicagoans of the year for 2010 and National Association of Social Workers Chicago Chapter's 2010 Public Citizen of the Year.
#GoodNewsFriday Just saying; this should be the rule and not the exception. https://t.co/dqVuJbyX3M

— The AAA!-kward Agent (@AwkwardAgent) October 23, 2015
Amidst all the gun violence in Chicago, there are unsung Heroes. Like Dr. Daniel…… http://t.co/IKyn0b3dAL — Michael Elder (@ftlmike65) October 4, 2015
Dr. Daniel Ivankovich has been named a 2015 Top 10 CNN Hero. Voting for CNN Hero of the Year continues through November 15. The winner will receive $100,000 for continuing his or her good work as well as free organizational training from the Annenberg Foundation, during, "CNN Heroes: An All-Star Tribute", on December 6.
Please Support Me (@IvankovichMD) & @CNNHeroes . . You Can Vote Daily Until 11/15/15 ! ! ! https://t.co/h2zI6XAPdA pic.twitter.com/hJLq2WgDdB

— Dr. Dan Ivankovich (@IvankovichMD) October 21, 2015
---
This Article (Meet The Orthopedic Surgeon Who Treats Patients Regardless Of Their Ability To Pay) is free and open source. You have permission to republish this article under a Creative Commons license with attribution to the author and AnonHQ.com.