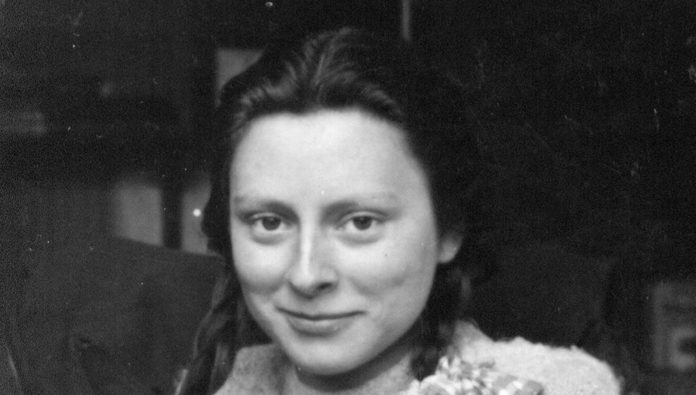 Freddie Oversteegen was only 14 when she joined the Dutch resistance against the Nazis as a fighter during the Second World War along with her sister, Truus [who was 16 at that time]. But the Oversteegen girls' 'resistance' was truly deadly – the two sisters flirted with Nazi collaborators, lured them to the forest using seduction, and helped male fighters execute the enemy.
The incredible journey started when a man visited Freddie's home to ask her mother if the two sisters could join the resistance with the argument that no one would suspect them to be Nazi killers because of their gender and young age. She told VICE:
"I thought we would be starting a kind of secret army. The man that came to our door said that we would get military training, and they did teach us a thing or two. Someone taught us to shoot and we learned to march in the woods. There were about seven of us then – Hannie [one of the most famous resistance fighters of WWII] wasn't a part of the group yet and we were the only girls."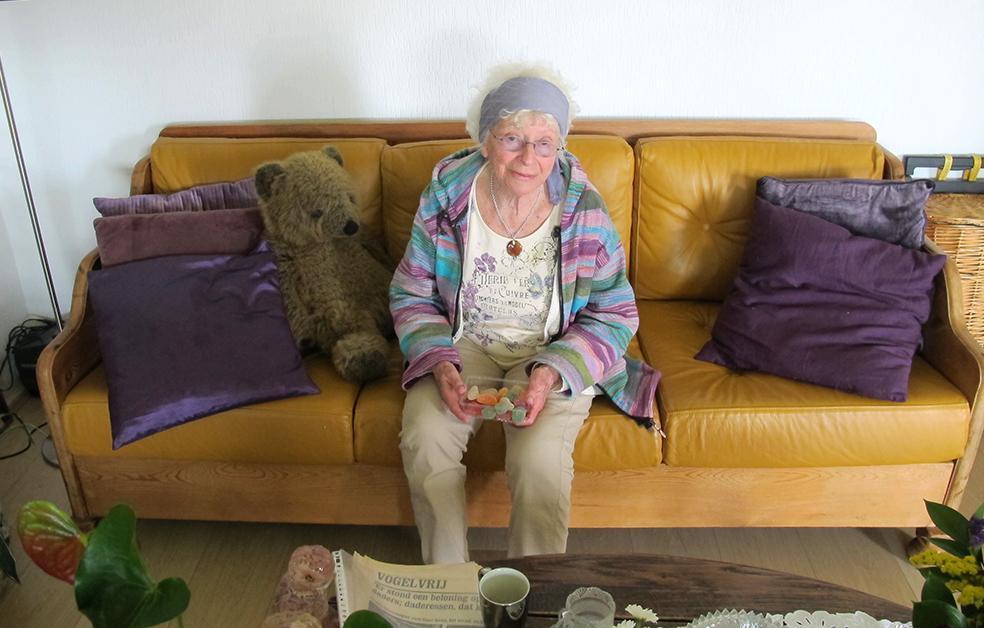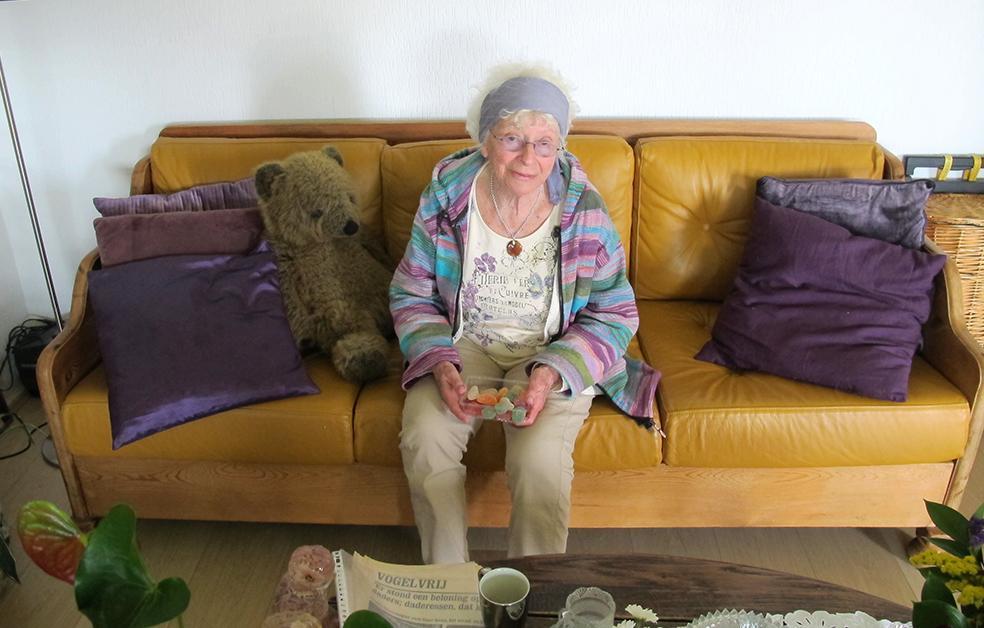 One particular incident from the war that stands out in Freddie's mind is the time her sister seduced a "big shot" Nazi while she kept a lookout from a vantage point in the woods to see if no one was coming.  She recalled:
"Truus had met him in an expensive bar, seduced him and then took him for a walk in the woods. She was like: "Want to go for a stroll?" And of course he wanted to. Then they ran into someone – which was made to seem a coincidence, but he was one of ours – and that friend said to Truus: "Girl, you know you're not supposed to be here". We apologized, turned around, and walked away. And then shots were fired, so that man never knew what hit him."
According to a Dutch newspaper, the Oversteegen girls also looked after people in hiding, delivered messages for an underground army as couriers, transported weapons, and escorted Jewish children to safe places. Later, the sisters got actively involved in acts of sabotage and attacks.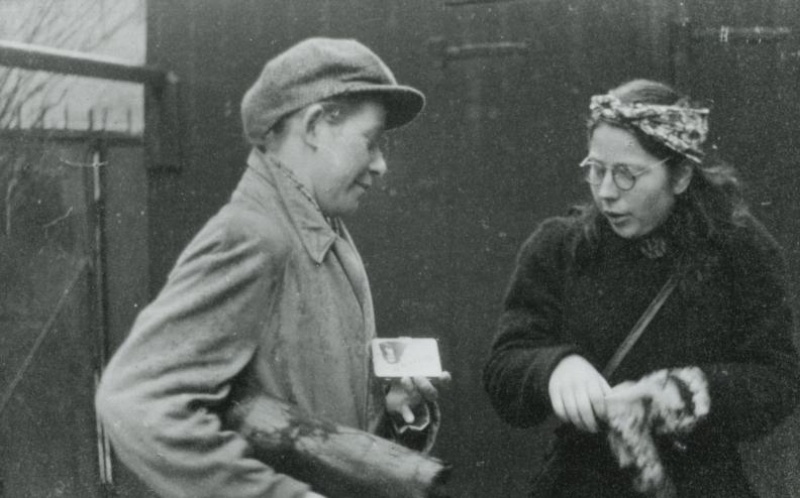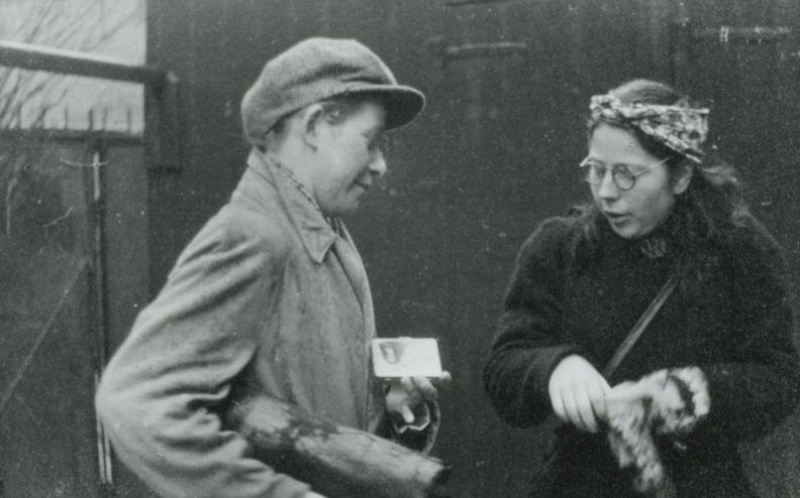 After the war, Hannie Schaft became an undisputed resistance heroine. A feature film was made about her, The Girl With The Red Hair, and she was (re)buried with honors in the presence of Queen Wilhelmina and Prince Bernhard of the Netherlands. Over 15 cities in the Netherlands have streets named after her.
Truus became a sculptress and a public speaker at war memorial services. But Freddie, now 90, never got the recognition she deserved for her participation in the resistance, until Dutch filmmaker Thijs Zeeman decided to make her and her sister the subject of his latest TV documentary, Two Sisters in the Resistance.
In 2014, the sisters received the Mobilization War Cross for their acts of resistance during the Second World War. On the occasion, Mark Rutte, Prime Minister of the Netherlands, called the award a symbol of the gratitude of the nation:
"You're both heroines. It is beyond doubt that both of you have demonstrated exceptional courage. Thanks to you, and thanks to people like you, we live in freedom since 1945; the greatest achievement of our constitutional state."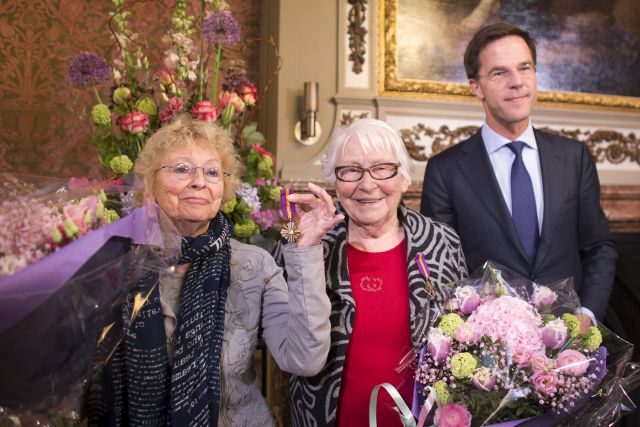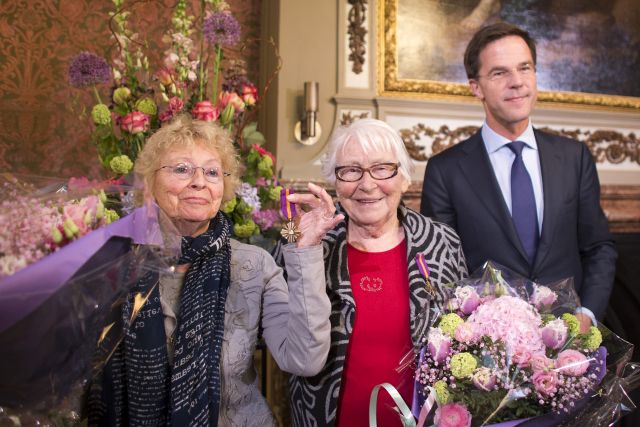 Freddie is honored each year on the national day of remembrance in the Netherlands. When asked by VICE reporter Noor Spanjer what goes through her mind during the ceremony's two minutes of silence for the people who fought and died during World War II and in wars in general, she replied bluntly:
"Nothing, I just shut off my thoughts completely. And then I think about the fact that a lot of people have fallen. I remember how people were taken from their homes. The Germans were banging on doors with the butts of their rifles – that made so much noise; you'd hear it in the entire neighborhood. And they would always yell – it was very frightening."
---
This article (Meet The Woman Who Seduced Nazis To Death As A Teenager) is free and open source. You have permission to republish this article under a Creative Commons license with attribution to the author and AnonHQ.com.