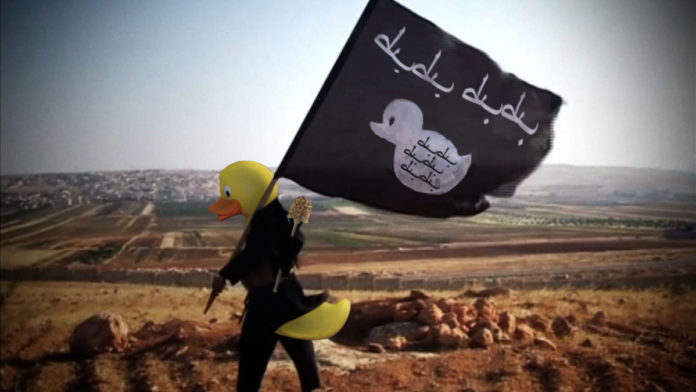 In response to the gruesome terrorizing attack on the Orlando gay club on June 12, anonymous hackers around the world broke into the Islamic State of Israel and Syria (ISIS) Twitter accounts and turned their social media profiles as fabulously gay as humanly possible with LGBT-pride photos, rainbow flags and gay pride slogans like "I'M Gay And I'M Proud".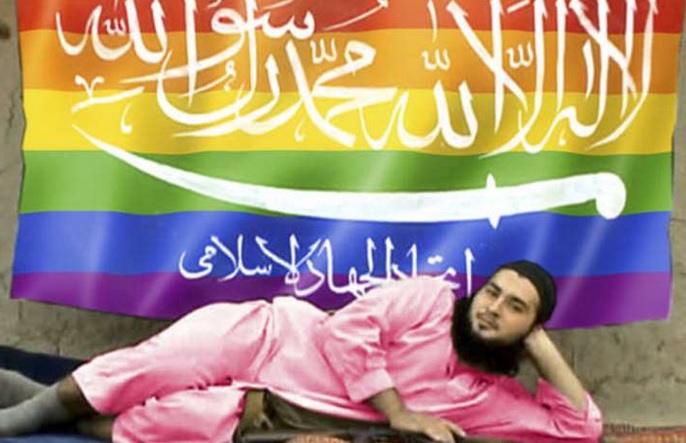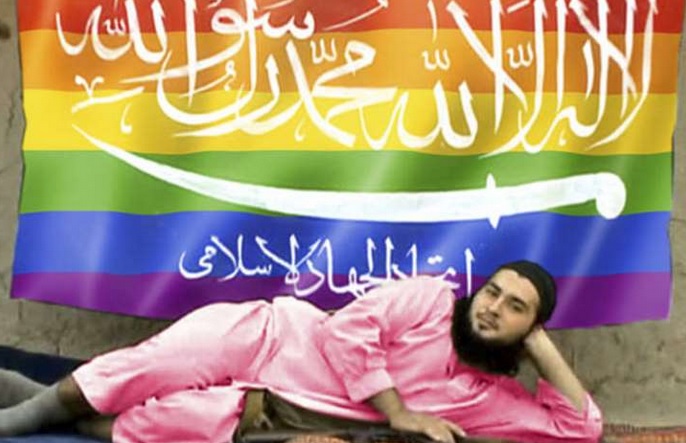 But this is not the first time the online collective of hacktivists ridiculed the depraved jihadis with satire. In November 2015, anonymous hackers launched the "ISIS Trolling Day" – a "day of rage" against the terrorists – to make a mockery of the extremist group by "castrating the image of ISIS by replacing the faces on ALL the propaganda photos with bath ducks".
In a statement released in November, anonymous announced:
"We will mock them for the idiots they are. We will show them for what they really are — they do not stand for a religion, they do not stand for a god, they are brainwashers teaching from the young to the old their propaganda against the 'west' when in reality they are just increasing the distance between countries by giving many a bad name."
The Internet got united in beating terror with humor and mocked the ISIS by photoshopping rubber duck heads onto the pictures of its barbaric jihadis and changing their battle cry "Allah Akbar" to "Allah Quackbar". Here're some of the hilarious masterpieces:
The idea of replacing faces of IS members with bath ducks to mock them is a beautiful thing. https://t.co/pgMhIY29XA pic.twitter.com/PeWEvoV0to

— Michael MacLennan (@m_maclennan) November 26, 2015
People Have Been Photoshopping ISIS As Rubber Ducks https://t.co/vKe7zqyr4J #Anonymous #OpISIS pic.twitter.com/LbNtWFLT0H

— Anonymous (@GroupAnon) November 27, 2015
Don't let this happen to you, beware duck propaganda #ISIS pic.twitter.com/LEbprYRCCt

— Funnee Gui (@funnystuffnjunk) November 25, 2015
Yellow #jihadi #Ducks invade the internet #ISIS #Anonymous https://t.co/Q5JQLJmzZl pic.twitter.com/N4EcKPq7oo

— PT. BIGroup Mining (@BerlandGroup) November 29, 2015
---
This article (ICYMI: When Anonymous Mocked Jihadis With The Islamic State Of Ducks [Photos]) is free and open source. You have permission to republish this article under a Creative Commons license with attribution to the author and AnonHQ.com.