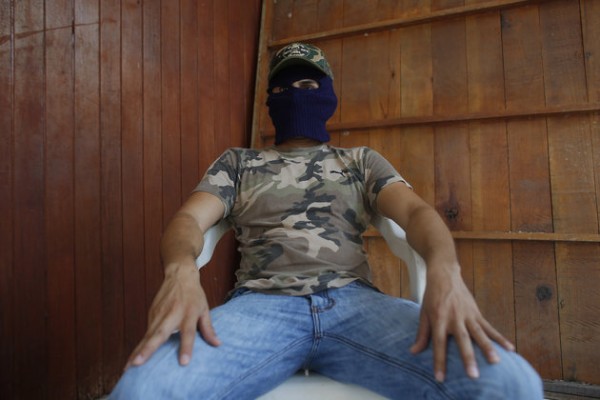 In a shocking in-depth story published by the Associated Press News Agency, a man from the region of Costa Grande in Guerrero State, Mexico has admitted to kidnapping, torturing, and killing of at least some 30 people.
Last year, the State of Guerrero gained attention from the Global Media after some 43 rural college students in Iguala were detained by the police, and later disappeared from custody. The incident opened the gate for hundreds more families to report their kidnap victims, known now as "the other disappeared." They told stories of how children and spouses were abducted from home at gunpoint, or who left the house one day and never returned. This sparked a series of national protests in the country.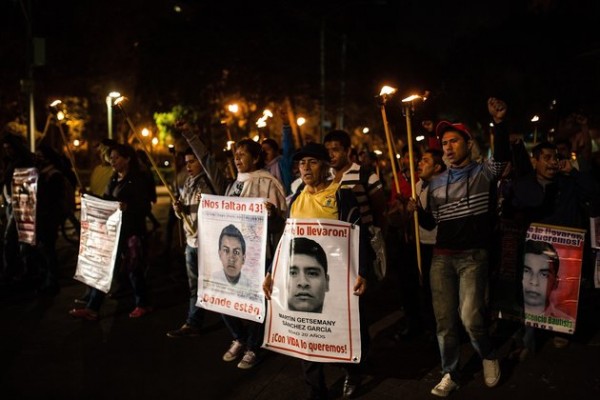 Guerrero State is said to be home to glitzy Acapulco as well as to rich farmland used to cultivate heroin poppies and marijuana. Large swaths of the state are controlled or contested by violent drug cartels that traffic in opium paste for the US market, and more than 1,000 people have been reported missing in the state since 2007.
According to this unnamed man, who has been assigned by the cartel to kidnap, torture and kill, he started to work for the cartel at the age of 20. Now, he is 29. And he "disappeared" a man for the first time at age 20. Nine years later, he has eliminated 30 people.
But according to him, he sometimes feels sorry about the work he does but has no regrets, because he is providing a kind of public service, defending his community from outsiders. Things would be much worse if rival cartel took over.
"A lot of times your neighborhood, your town, your city is being invaded by people who you think are going to hurt your family, your society. Well, then you have to act, because the government isn't going to come help you", he said.
In Mexico and other places where kidnapping is common, the word "disappeared" is an active verb and also an adjective to describe the missing. Disappearing someone means kidnapping, torturing, killing and disposing of the body in a place where no one will ever find it.
According to the News Agency, getting the killer man to tell this story was not easy. The journalists approached sources connected with cartel bosses, seeking an interview with someone who kills people on their behalf. It took several months before they agreed to let this man grant the interview.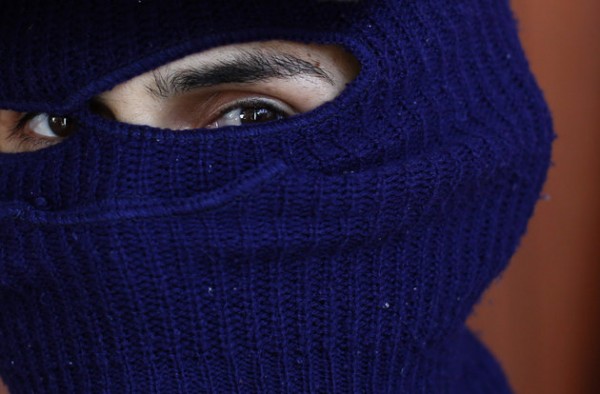 But it even came with some conditions. The man and his organization, the town where he met with journalists would not be identified. He would appear on camera wearing a ski mask, and his voice would be distorted. And one of his bosses would be present throughout the interview.
The killer man told the journalists he does not kill women or children. He would also never allow his victims dig their own graves as other killers do. He raises cattle for a living and does not consider himself a drug trafficker or a professional killer, although he is paid for disappearing people.
He said there are many reasons people are disappeared. It may be for belonging to a rival gang, or for giving information to one. If a person is considered a security risk for any reason, he may be disappeared. Some are also kidnapped for ransom. Each kidnapping starts with locating the target. The best place is at a home, early in the morning, when everyone is asleep.
The victim is taken to a safe house or far enough out into the woods that no one will hear him. The next step is getting the information he wants by torture. There are three methods involved in the torture. Beatings, waterboarding, or simulated drowning in which a cloth is tied around the mouth and nose, and water is poured over it; and electric shocks to the testicles, tongue and the soles of the feet.
He has no training in torture. He learned it all by practice. It takes usually one night to complete a torture. And after getting the information he wants, he kills the victim with a gun. He Said "With time, you come to learn how to hurt people, to get the information you need. Of the people who have information you want, 99 percent will give you that information".
The dead is then buried in clandestine grave sites, dumped into the ocean, or burned. If the organization wants to send a message to another cartel, a victim's tortured body is dumped in a public area. But the 30 people he has "disappeared" all have been buried in secret locations.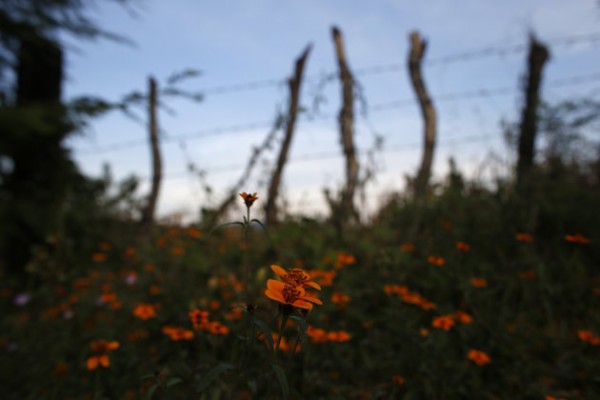 The News Agency reports that by official count, 26,000 Mexicans have been reported missing nationwide since 2007. And just over 1,000 of those from Guerrero alone.
Human Rights activists say families from the Guerrero area are afraid to report kidnappings, particularly in areas where police, municipal and state officials are believed to be operating secretly with the cartels.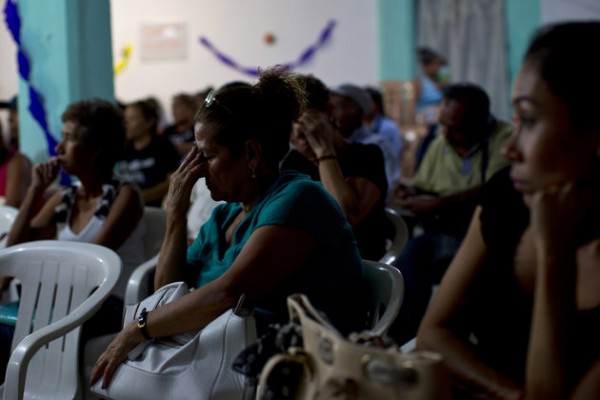 In recent years, residents of a number of towns and cities have taken up arms to protect themselves against the activities of the drug cartels in the country. The killer man admits committing heinous crimes, concluding that he knows what he is doing is bad thing.
"Whatever you want to say, you're hurting someone and in the end, you kill them, and that leaves people hurting, the family hurting. It's the kind of thing that causes stress and remorse, because it's not a good thing", he said.
---
You want to support Anonymous Independent & Investigative News? Please, follow us on Twitter: Follow @AnonymousNewsHQ
---
This Article (Mexico's Drug Violence: Man Admits Kidnapping, Torturing, And Killing 30 People For A Drug Cartel) is free and open source. You have permission to republish this article under a Creative Commons license with attribution to the author and AnonHQ.com