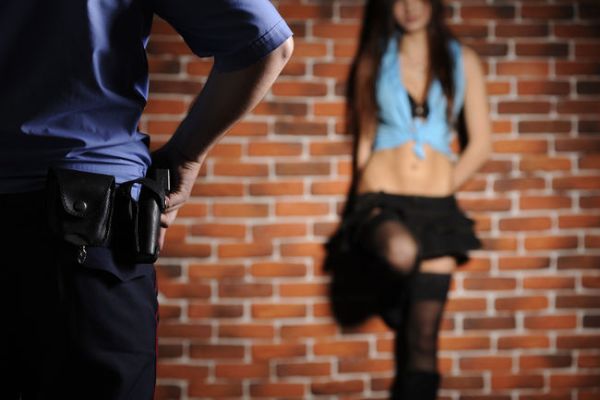 Believe it or not, police in Michigan conducting prostitution and human trafficking investigations are immune from being prosecuted if they sleep with their suspect prior to making the arrest. Michigan is the only state in the nation that allows police to break laws involving potentially human trafficked victims, in order to enforce the law. Fortunately, thanks to the help of a Michigan law professor, this may soon come to an end.
Bridgette Carr is a University of Michigan Law Professor and outspoken advocate against human trafficking. She got involved in the case against Michigan's exception for law enforcement involved in sex investigations. Several years ago, Hawaii ended its police immunity exception. This brought to light Michigan's own prosecution exemption for investigators. According to Carr, the law was written in such a manner that it gave police complete power to run prostitution investigations however they chose. Carr stated they just never went back and removed the sexual intercourse provision.
"It's not rampant, but it happens. And I think it says something about us as a community that we would allow this type of exemption for law enforcement, whether it's used very often or not," Carr told the media. "And a number of folks in the human trafficking community were upset that Michigan retained the exemption." On face value, the exemption would appear to have no legal justification, as prostitution cases are made in every state, without allowing actual sex. Prostitution cases are based on proven intent, not the act itself, which would lead one to question why any officer would engage in this type of behavior in the first place.
The idea of allowing someone to commit the crime that the police were attempting to prevent, assisted by the police themselves, reeks of entrapment. While the law was not written intentionally to allow police to have sex with prostitutes, it has happened more than once. When Hawaii brought up legislation to remove the exemption, there was sufficient push back for forcechange.com, a well known activist community, to petition the Governor in regards to the issue. "An officer raping a prostitute is not the same thing as an officer snorting cocaine with a gun to his head. That prostitute will never trust an officer again if it's revealed exactly what's happened to her, and these officers are willing to risk further traumatizing victims or even raping under-aged girls and children."
The primary argument by police apologists is that if the prostitute knows the cop is not allowed to engage in sexual acts, she may then attempt to force herself on the officer, thus forcing him to identify as a cop, otherwise known as a "cop check." The argument is as laughable as the law itself. The Michigan bill, despite mild opposition, is likely to pass.
Sources: ForceChange, The Free Thought Project, Independent.
---
This article (Michigan Cops Immune From Prosecution for Sex with Human Trafficking Victims) is a free and open source. You have permission to republish this article under a Creative Commons license with attribution to the author and AnonHQ.com.
---
Supporting Anonymous' Independent & Investigative News is important to us. Please, follow us on Twitter: Follow @AnonymousNewsHQ