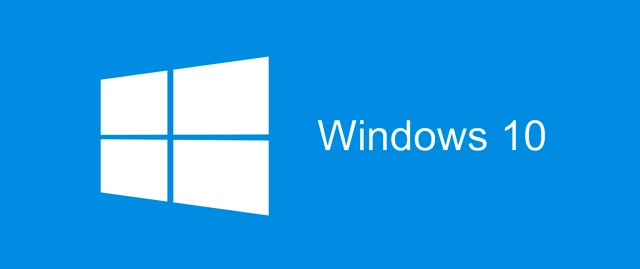 Bill Gates massive company is the major shareholder in the wide world of the computing industry, and now the corporation desires additional power over its consumers information. All of this is needless to say in an attempt to 'enhance & improve' the feeling of utilizing Microsoft's current and finest Windows 10 platform, at least, the is what Microsoft says. Although the new Windows is virtually a lot better tool than its predecessors – especially Windows 8 but their updates, in other words, spying is kind of annoying. But anyhow, as the globe 'updates' their previous Windows versions into Microsoft's present and updated computer platform – which now is in the annoying updates (or runs under the label of GWX if you view it in the Task Manager) if you are using Windows 7 or Windows 8x – the computer giant will have a lot more accessibility to consumers information together with monitoring features; which the company can't even stop. Additionally, the Redmond-based business tells people that they being able to track their customers is in fact 'good for the users.'
Microsoft's VP Joe Belfiore stated that from monitoring our systems they are able to collect crash reports and problems that overheat our processors this data helps them enhance windows, and it helps them make the system perform faster by correcting themselves as well as make it more eco-friendly and that data that is collected is not an issue of personal privacy but purely for making Windows better. But then why would users want their information exploited or his or her keystroke recorded by an organization for their own individual profit seems rather fishy; this is what is suitable for free updated users. Microsoft remains to handle businesses and a typical buyer in different ways from one another. The Professional version of Windows 10 and Windows Enterprise clients are going to have the choice to turn off automatic updates and check off all of the files the computer system wishes to return to its Microsoft servers.
Having said that, consumers that had their Windows updated for free will be required to install program updates. And this does not stop at this point. The standard Windows 10 or Windows 10 Home edition also manages the amount of data transfer an individual should consume, showcasing advertisements in the Start Menu, logging all keys one presses on their keyboard, it even checks and downloads one's browsing history, and a lot more. They are all outlined in the End User License Agreement (EULA) every single individual is forced to say yes to these 'modifications' before getting their hands on their latest installed operating system. Thankfully, the worst of Microsoft's snoop applications can be impaired one may do it manually and via a software. To begin with you can do so by editing the privacy settings from the Start Menu > Settings and then eventually to Privacy, and following that one can turn off those features as much as it allows you too.
Secondly, if you are still not satisfied with blocking it manually by editing your settings or want to go even more deep in this hunt then you can use an application, following this, the tool one should use is called Spybot Anti-Beacon. It is a one click remedy – together with an undo option in the event things don't go as you imagined – coming from a recognized program who has held his place in the security business from the early 2000s. Plus there is no spyware and adware in the software.
Also here is a list of domains that we know send information back to the Microsoft servers:-
vortex.data.microsoft.com
vortex-win.data.microsoft.com
telecommand.telemetry.microsoft.com telecommand.telemetry.microsoft.com.nsatc.net
oca.telemetry.microsoft.com
oca.telemetry.microsoft.com.nsatc.net
sqm.telemetry.microsoft.com
sqm.telemetry.microsoft.com.nsatc.net
watson.telemetry.microsoft.com
watson.telemetry.microsoft.com.nsatc.net
redir.metaservices.microsoft.com
choice.microsoft.com
choice.microsoft.com.nsatc.net
df.telemetry.microsoft.com
reports.wes.df.telemetry.microsoft.com
wes.df.telemetry.microsoft.com
services.wes.df.telemetry.microsoft.com
sqm.df.telemetry.microsoft.com
telemetry.microsoft.com
watson.ppe.telemetry.microsoft.com
telemetry.appex.bing.net
telemetry.urs.microsoft.com
telemetry.appex.bing.net:443
settings-sandbox.data.microsoft.com
vortex-sandbox.data.microsoft.com
survey.watson.microsoft.com
watson.live.com
watson.microsoft.com
statsfe2.ws.microsoft.com
corpext.msitadfs.glbdns2.microsoft.com
compatexchange.cloudapp.net
cs1.wpc.v0cdn.net
a-0001.a-msedge.net
statsfe2.update.microsoft.com.akadns.net
sls.update.microsoft.com.akadns.net
fe2.update.microsoft.com.akadns.net
diagnostics.support.microsoft.com
fe2.update.microsoft.com.akadns.net
diagnostics.support.microsoft.com
corp.sts.microsoft.com
statsfe1.ws.microsoft.com
pre.footprintpredict.com
i1.services.social.microsoft.com
i1.services.social.microsoft.com.nsatc.net
feedback.windows.com
feedback.microsoft-hohm.com
feedback.search.microsoft.com
rad.msn.com preview.msn.com
ad.doubleclick.net
ads.msn.com
ads1.msads.net
ads1.msn.com
a.ads1.msn.com
a.ads2.msn.com
adnexus.net
adnxs.com
az361816.vo.msecnd.net
az512334.vo.msecnd.net
You can prevent these on your own by manually editing your hosts file with 127.0.0.1 that is if you are willing to do so. However, if you decide to edit it, please do make a backup in case something goes wrong.
Source: Tech Worm, Major Geeks
You want to support Anonymous Independent & Investigative News? Please, follow us on Twitter: Follow @AnonymousNewsHQ
---
This Article (Microsoft Can't Stop Windows 10 Form Spying) is free and open source. You have permission to republish this article under a Creative Commons license with attribution to the author and AnonHQ.com.