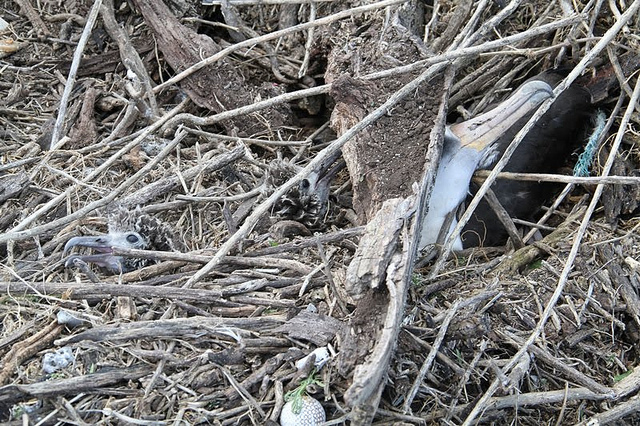 People say, "out of sight, out of mind," and unfortunately it's one of those clichés that seems pretty true. Each year, across the world, between 5.3 to 14 million tons of plastic winds up in our oceans. For the sea birds, fish and mammals who call the ocean home, there is no putting that reality out of sight or mind.
What that actually translates to, for them, is living in, eating, choking on and dying from human-made plastic debris.

It is to this suffering that filmmaker Chris Jordan draws our attention in his film short "Midway: A Message from the Gyre." Jordan captures scenes that for most of us are out of sight: a dead albatross with the contents of its stomach laid bare, more bits of plastic than carcass – a whole lighter, bottle caps, netting—as others slowly gasp their lasts breaths, dying of the same, and a narrator asks, "Do we have the courage to face the realities of our time?"
Let's hope we do. The stakes could not be higher.
MIDWAY a Message from the Gyre : a short film by Chris Jordan from Midway on Vimeo.
---
This Article (Midway, Island of Refuse) is free and open source. You have permission to republish this article under a Creative Commons license with attribution to the author and AnonHQ.com.