News relating to hacking is as common as any sports or entertainment news. Hacking instances are something that happen almost every single day. Some of these instances are weird and profound, causing shock and awe while also creating ripples among the cyber security experts.
Now flash forward to March, 2017. The number of iCloud accounts hacked recently runs into the hundreds of millions – 717 million to be precise – more than the population of any country in the world except China and India. This shows the magnitude of the attack.
While previous attacks on companies like LinkedIn and Yahoo have been massive, nothing can match this breach. Yahoo faced a breach of 500 accounts. Leaking of the personal details and the stored data of over 700 million iCloud accounts is something which is unprecedented and incomparable. It seems not many Apple users were spared from this leak. While the company might conflict the actual occurrence of this attack, the attackers who belong to the Turkish Crime Family have taken responsibility for the attacks and have also posted details of some of the users online. This shows that the attackers are not only evil minded, but are also hell bent on causing damage to Apple.
.

To prove that they have indeed leaked the data from the millions of iCloud accounts, the hackers have posted the details of some of them online, which can be accessed by almost anyone. There is also a subtle link between this hack and the one which was carried out on Yahoo a short while ago. According to the reports of this hacking incident, the attackers who belong to the Turkish Crime Family have claimed that they hacked the iCloud accounts to lend support to the two hackers who were involved in the hacking incident of Yahoo and are currently under trial. The name of the two hackers who were involved in the Yahoo hacking incident are Karim Baratov and Kerem Albayrak. The former is in police custody in Canada, while the latter shuttles between the UK and Istanbul. The hacking group, which is a part of the Turkish Crime Family, consists of 7 members who are of Turkish origin but live in Green Lanes, North London, UK.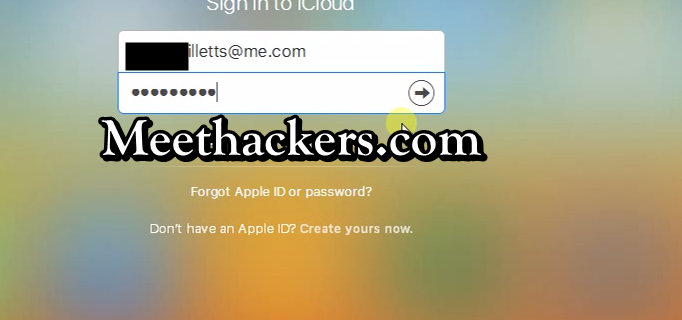 In a interview these seven hackers have also claimed that they demanded $100,000 for each of their seven members. The hackers claim that they have a script which can be used to reset every hacked account back to its factory level setting. According to them, their scripts can do a factory reset of 150 accounts per minute for each script; and they have 17 scripts, which can reset 2550 accounts per minute. They also claim to have 250 servers with each running 17 scripts. It puts the number of resets per minute to a massive 637,500. It means that within a few minutes, they can reset all the hacked accounts.
It is still not known whether Apple is aware of this looming threat or if they have patched up the breach, or given to the demands of the hackers. However, what does seem to be the case in all such instances, whether it is iCloud, Yahoo, LinkedIn, or the frequent attacks on government websites and databases around the world, is that such attacks cannot be and should not be taken lightly. Ultimately, more than the company, it is the users that suffer from leaks of their information in the public sphere.
Several of the hackers targeted federal governments and large corporations, proving that no matter how much they spend on security, our information stored with them is always at risk.
And, what has happened with the hacking instances of several large corporations recently, is bound to send shivers down your spine.
One of the companies and its services that have been among the frequent targets of the hackers is none other than Apple and its service, iCloud. Yes, it's true. The company which claims to be the elitist technology company is also the most vulnerable and susceptible to hackers' attacks.
Just to refresh your memory, a couple of years ago, in mid-2014, iCloud accounts of several Hollywood celebrities were hacked and their personal data, such as their images, were leaked online. It led to scores of embarrassing situations for these celebs as many of their personal photographs were too personal and intimate to be shared online. They were not ever meant to be in the public domain, and it is precisely what happened with those leaks. There have been several such instances with companies like LinkedIn, Yahoo, Apple and its iCloud service in the last 2 to 3 years.
---
This article (Hackers Claim Hack Into 700 Million iCloud Accounts) is a free and open source. You have permission to republish this article under a Creative Commons license with attribution to the author and AnonHQ.com.
---
Supporting Anonymous' Independent & Investigative News is important to us. Please, follow us on Twitter: Follow @AnonymousNewsHQ