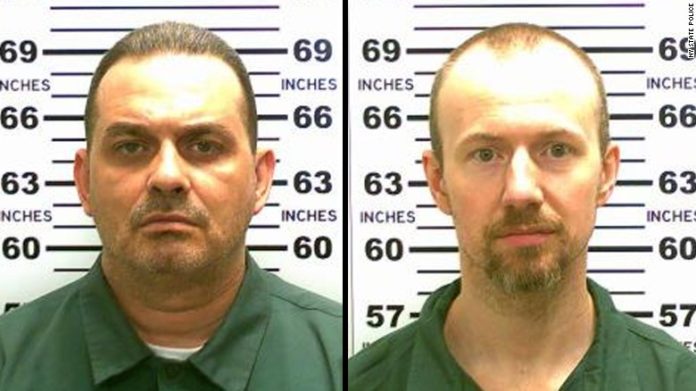 Richard Matt, 48, convicted on three counts of murder, three counts of kidnapping and two counts of robbery, and David Sweat, 34, convicted of first-degree murder in the death of a Broome County sheriff's deputy, escaped the New York's largest prison – Clinton Correctional Facility – with a population of 2,689 inmates, by 'mysteriously' acquiring power tools to cut through their cell's steel walls and following a series of tunnels to surface from a manhole outside the prison walls.
Before fleeing the top security prison, the 'dangerous' men left behind a yellow sticky note on a pipe – "Have a Nice Day!" While more than 200 law enforcement officers are searching vehicles and have set up roadblocks in the Dannemora area, the prison officials are clueless about the security lapse.
"We want to find out how it happened – suggestion that they needed power tools to accomplish this. How did they get the power tools? From who? How? So we will undertake a full investigation to make sure that this was the first and the last time that anyone escaped from this facility," Governor Andrew M. Cuomo told reporters.
Matt and Sweat apparently were last seen at 10:30 p.m. Friday during a standing count, authorities said. The inmates were discovered missing at the 5:30 a.m. inmate count Saturday.
Anthony Annucci, the acting state corrections commissioner, said, "A search revealed that there was a hole cut out of the back of the cell through which these inmates escaped. They went onto a catwalk which is about six stories high. We estimate they climbed down and had power tools and were able to get out to this facility through tunnels, cutting away at several spots."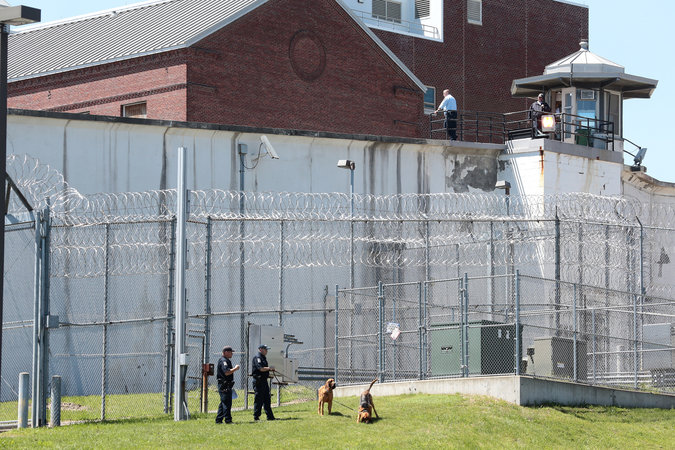 Matt is 6 feet tall and weighs 210 pounds. He has black hair, hazel eyes and several tattoos: "Mexico Forever" on his back, a heart on his chest and left shoulder, and a Marine Corps insignia on his right shoulder. Sweat is 5 feet 11 inches tall and weighs 165 pounds. He has brown hair, green eyes and tattoos on his left bicep and his right fingers.
Both are considered to be a danger to the public. If located, contact 911 or the New York State Police immediately at (518) 563-3761.
The prison break was the first escape from the maximum-security portion of the prison since it was built in 1865.