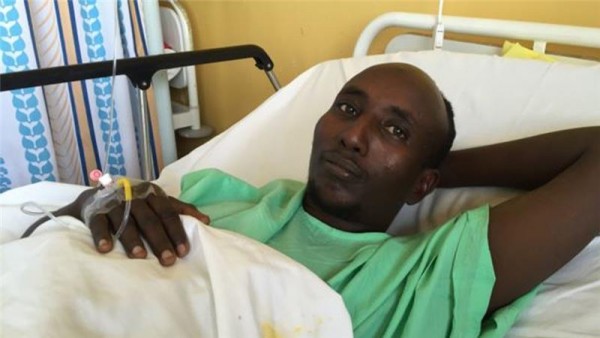 A Muslim man who refused to be separated from Christian passengers during an al-Shabab attack on a bus, has died from wounds he sustained during the incident.
In December 2015, a bus traveling from the Kenyan capital, Nairobi, to the northeastern town of Mandera, was stopped by the militant group from Somalia, al-Shabab. The militants ordered that the passengers should assemble according to the religion they practice.
Sensing that the militants wanted to separate the Muslims from the Christians so that they could kill the Christians, Salah Farah told the passengers to refuse to separate into groups. He reportedly told the militants, "kill us all or leave us alone."
Important to support this. #HeroSalah is a symbol of the Kenya we want. Mpesa details on photo. https://t.co/3TqVGe7zfJ

— Ann McCreath (@AnnMcCreath) January 21, 2016
With the passengers obeying the instruction of Farah, the militants became frustrated and shot Farah many times before fleeing the scene. The incident happened in the village of El Wak, on the Somali side of the border.
Farah was thereafter taken to hospital, where he received medical treatment. However, due to the deep nature of his wounds, he died on January 17.
Let's support the family of hero Salah who has since succumbed to the bullets in the Mandera bus attack #HeroSalah pic.twitter.com/wuJaTL7cbb

— Abdullahi Derow (@AbdullahiDerow) January 21, 2016
To show appreciation and solidarity to Salah's family, Kenyans have launched a social media campaign to raise funds to support his family.
Farah was a teacher. He left behind four young children aged between 2 and 10, and a pregnant wife who is expected to give birth soon.
"Salah is a hero. He was the only male child in his family, his father is now very old and his kids are very small. I tried to think about how we can do this for the family, as Kenyans, at least to appreciate what he has done not only for Kenyans but for humanity," Abdullahi Derow, the 26-year-old activist who started the #HeroSalah Twitter campaign, told Al Jazeera English in an interview.
#HeroSalah you paid the ultimate price, you are a hero

— HEMEDI THFC® (@PelleAlli) January 23, 2016
It is said the campaign has so far raised over 150,000 Kenyan shillings ($1,460). The donations, which have primarily been sent through the M-Pesa money transfer service, are ranging from $200 – sent by a female university professor in Canada – to just a few shillings. You can also click here to contribute the little you have Salah's family, and help them continue to provide for the children he left behind.
Thank you #HeroSalah for sharing the same ideas with other Kenya's.you stood by us when everyone remained silent.

— owen (@AlfreMakau) January 23, 2016
"The children need a shelter, they need education, they need to be cared for. The father and mother are the same. Farah was well-respected, a religious man, who had just been promoted to deputy headmaster of a big primary school – he was having a lot of respect in the village," Farah's cousin, Rashid said when confirming the campaign.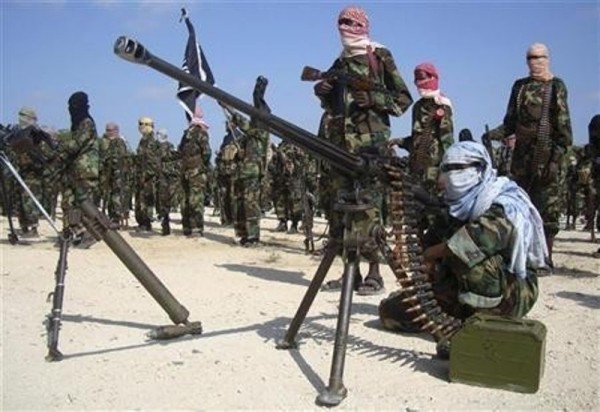 Al Shabab is a self-proclaimed Islamic group fighting to create an Islamic State in Somalia, east Africa. The group has been at war with Kenya ever since Kenyan forces entered Somalia in October 2011, in an effort to fight the militants.
Kenya and Somalia share territorial borders. Al-Shabab has vowed to continue to attack Kenyan citizens, especially non-Muslims, in retaliation to the Kenyan government military intervention in Somalia.
All the major attacks the militants have carried out on Kenyan soil since the Kenyan military invaded Somalia in 2011, have been listed below.
September 2013 – Al-Shabab militants seized the Westgate shopping mall in the capital Nairobi, killing 67 people.
June 2014 – At least 48 people died after al-Shabab attacked hotels and a police station in Mpeketoni, near the island resort of Lamu, a tourist attraction area.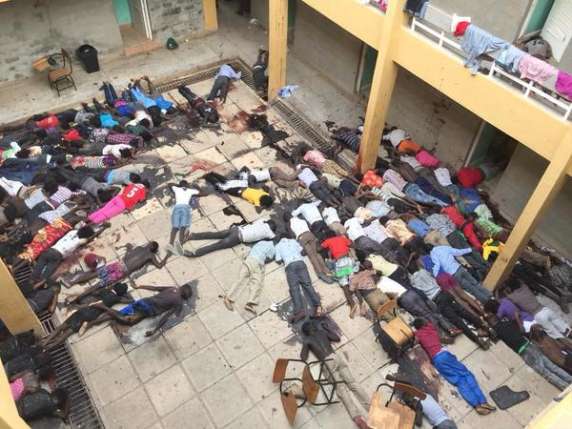 November 2014 – Al-Shabab targeted a bus full of teachers in Mandera County, executing 28 non-Muslims at point-blank range.
December 2014– Al-Shabab killed 36 non-Muslim quarry workers near the north Kenyan town of Mandera.
April 2015 – Al-Shabab carried out a massacre at Garissa University College in north-east Kenya, killing 148 people, mostly students.
---
You want to support Anonymous Independent & Investigative News? Please, follow us on Twitter: Follow @AnonymousNewsHQ
---
This Article (Muslim Man Who Saved Christians From Being Killed In Kenya Is Dead, Kenyans Rallying To Support Family) is free and open source. You have permission to republish this article under a Creative Commons license with attribution to the author and AnonHQ.com