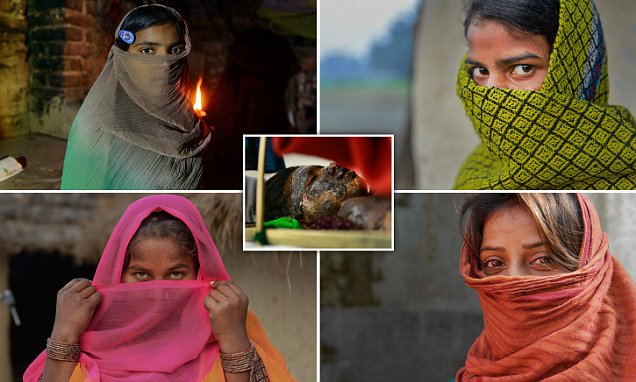 Ms Smita Sharma is a photographer, and since 2014, she has traveled across India to meet with the survivors of rape… chronicling their horrific tales.
Many of the rape victims are children. The names of the victims have been changed to protect their identity.
Although a select number of particularly violent gang rapes received global attention and led to protests and anti-rape laws— the gang rape and murder of a student in 2012 being a key example—a large number of rapes continue to be reported.
More than 35,000 rapes were reported in India in 2014. It should be noted that official rape statistics for India places it as one of the countries with the lowest rate of rapes per capita– however, traditional conservative practices—not to mention the fact that rapists often possess a position of authority or influence—means that a large percentage of rapes never get reported.
Many of the stories below highlight just how difficult it is for children to obtain justice against abusers- some are even forced to marry the men that have raped them.
Manali, 13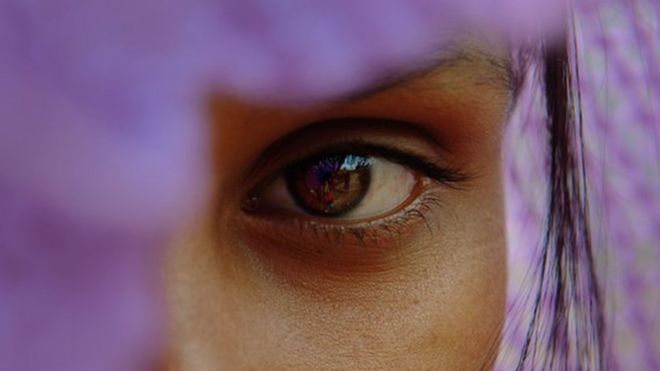 Just a child, she was kidnapped by a man from the Yadav community from a neighboring village in the northern state of Uttar Pradesh.
The man raped her behind a railway station in the western state of Maharashtra.
Manali was able to flee the man before he could sell her to a brothel. She reported the incident to the railway police, who held her in custody for 12 days and tried to get her to retract her statement about the financially influential rapist.
Rithika, 15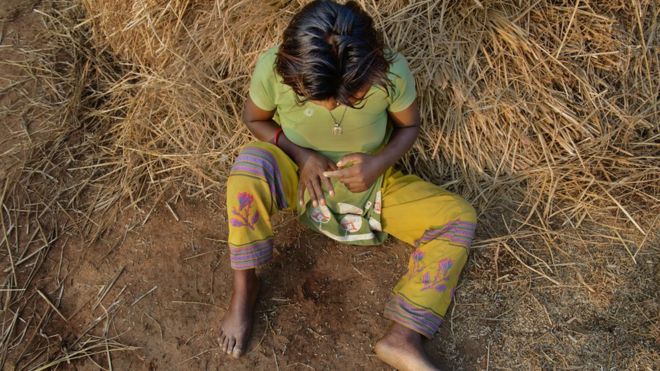 When she visited the forest to answer the call of nature, a man from her village raped her repeatedly.  The incident occurred in 2011.
Her mother found her bleeding in the forest and took her to the police station. However, as expected, the police refused to file a complaint. She now suffers from post-traumatic stress disorder, and has remained silent ever since the horrendous incident.
Almost 60% of rural homes in India lack access to toilets; as a result, women are often forced to relieve themselves outdoors and put themselves at risk.
Vidya, 17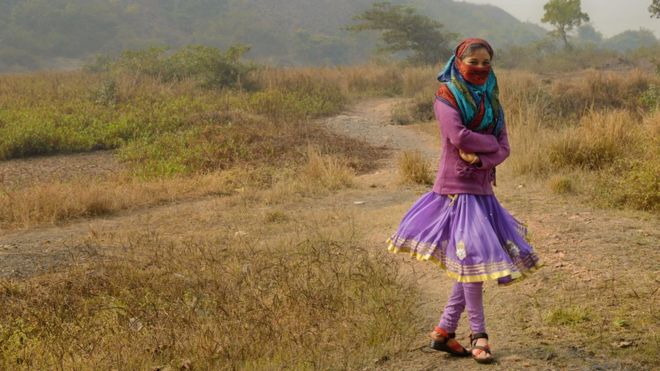 She was kidnapped by a man from the Brahmin caste on her way home from school in Robertsganj in Uttar Pradesh. The Brahmin caste is a higher caste. The man raped her at a nearby pond.
Vidya's family immediately took her in for medical tests. They lodged a police complaint, and the rapist was forced into hiding.
Unfortunately, Vidya has since dropped out of school due to the trauma and stigma she experienced from the incident.
Karishma, 17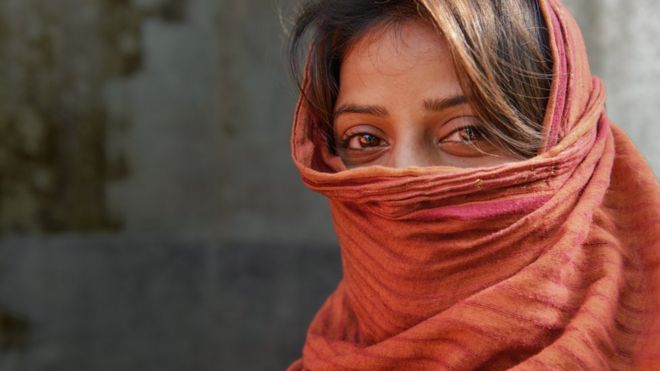 In 2008, she was raped by her landlord's son- but she did not speak out about the incident because of the shame and fear she felt. When she became pregnant because of the rape, her own mother kicked her out of her home.
A local political party absurdly forced her to marry the man who had raped her, but Karishma stood firm, and refused to either withdraw her accusations or marry him.
Though she hailed from a West Bengal town, she has since moved to Kolkata with her son. She works as a hair stylist at a salon.
Nesha, 20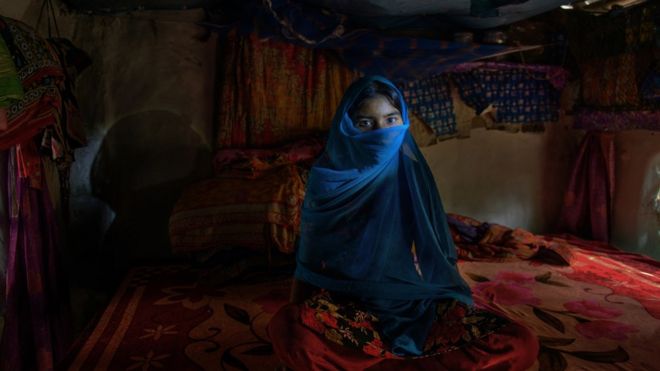 Nesha was forced by her family and neighbors to marry the man who had raped her some eight years ago. The rape caused her to give birth to a son, but the rapist never accepted her as a wife.
It took her family a year to finally report the attack to police, and take him to court over his actions.
She makes puffed rice for a living, working 16 hours a day, and earns just 7 USD a week.
Varsha. 15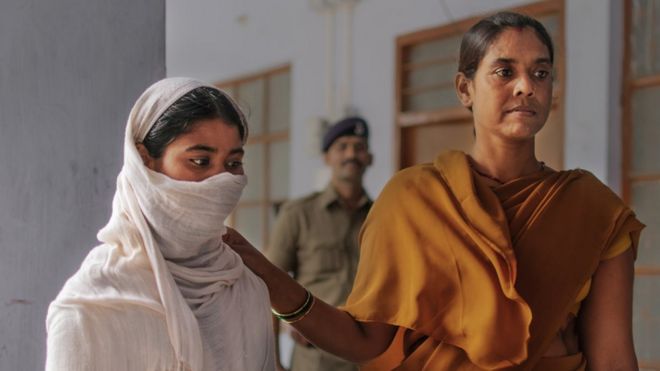 She was raped by a man who visited the mango orchard she worked at. She remained silent because the man threatened her, but found her voice when she was raped by him again.
She told her family, and they reported the incident to the police.
These are the stories of the survivors; many more do not survive their ordeal, and Smita Sharma gives them a voice too.
Smita Sharma: "In the past year, I have met twenty-four rape survivors and their families. Regardless of their individual stories they each expressed one common sentiment, "Why is this our fault? Why are we being harassed, ostracized and victimized?"
"My goal is to give voice to the survivors who are so often treated as living corpses, shamed and ostracized for the remainder of their lives. It is important to stand with them, support them, and change this perception. This perception is so strong that it is necessary to change the survivors' names and their exact locations over fear of retribution and further stigmatization."
Smita's photography is an act of bravery in itself; she was once surrounded by 10 to 12 men armed with knives- sent by a village head to threaten her. She might have become one of the victims she was documenting, had she not been able to talk them down.
She has since had to conduct her photography under the guise of a healthcare worker, visiting homes that do not belong to rape victims' to fool those who would rather bury the stories… and her along with them.
"There was one lawyer – a defense lawyer – who pointed his finger at me," Smita recalled.
"You media people," he told me, "you are blowing it out of proportion. Anyone from the age of 12 to 40, that is consensual sex, not rape."
"And he's a lawyer. That angered me. I know as a journalist I should not get emotional, but I was really angry."
Check out Smita Sharma's Kickstarter, which is raising funds for both a London-based group that works at raising awareness about sexual abuse and a group that is buying bicycles for rape victims. It has exceeded its 18,000 dollar goal. Two days remain in the campaign.
Sources: BBC, Nation Master, Sharma's Kickstarter, Daily Mail
---
You want to support Anonymous Independent & Investigative News? Please, follow us on Twitter: Follow @AnonymousNewsHQ
---
This Article (Pictures Of The Brave Indian Girls Who Survived Rape) is free and open source. You have permission to republish this article under a Creative Commons license with attribution to the author(CoNN) and AnonHQ.com.