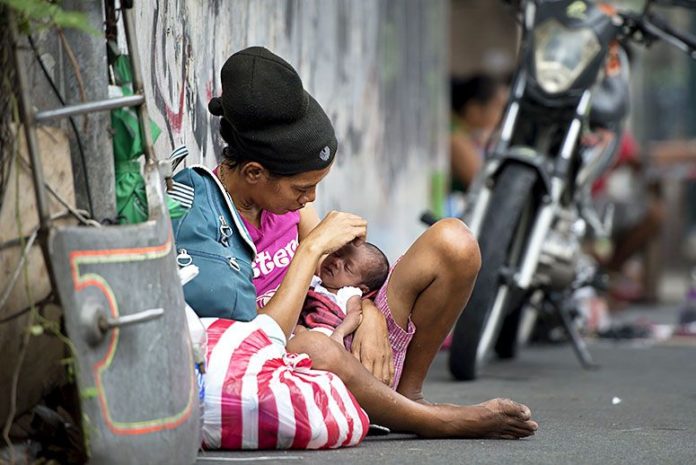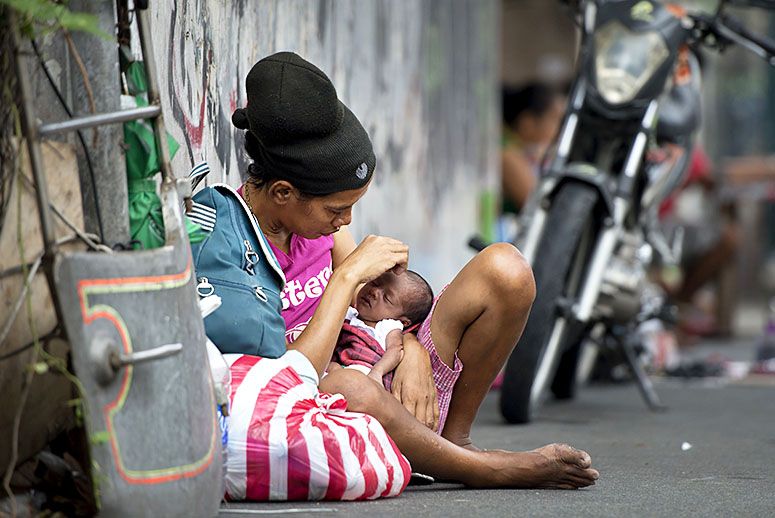 Birth control is a touchy subject in conservative Catholic Philippines. A reproductive health law would have allowed for the distribution of contraceptives as early as 2012- but it was delayed by court challenges made by opponents to the measure, before finally being implemented in 2014.
Since then, however, funding has been cut. Dr Junice Melgar was distraught, worrying that measures that have helped women take control of their own reproduction would be reversed.
"The budget cut is totally worrisome and cruel," Melgar told TakePart in an interview. "I worry about the millions of women who source their supplies from government. They will run the risk of having unintended pregnancy and the possible consequences of unsafe abortion and even maternal death."
When Dr Melgar started her family clinic in 1995, contraceptives were banned from distribution. Women would often be harassed by officials, who would confiscate their birth control. Since those days, her clinic has become filled with patients seeking contraceptives and information on how they work.
Half of all pregnancies in the Philippines are unplanned. 90% of those unplanned pregnancies were the result of inability to access birth control. In 2007, nearly nobody in the Manila's poor communities used contraceptives. Just eight years later, the figure rose to 42%- the result of reform and the passage of the reproductive health law, championed by advocacy groups.
Over time, considerable results have been achieved; the UN Population Fund claims that the maternal mortality ratio has fallen from 129 per 100,000 live births in 2013 to 114 in 2015. The population growth rate has also slowed down from 1.9% in 2010 to 1.7% in 2015.
The spread of HIV AIDS can also be slowed with the provision of contraception, as the number of cases rose by a staggering 538% between 2008 and 2012.
Unfortunately, Catholicism does not allow for the use of contraception. With the majority of the population Catholics, 76 million of 100 million, Catholic groups have mounted a counteroffensive against the provision of contraceptives.
Dr. Melgar believes that the majority of Filipinos are for the health law. 
"Our problem is the minority of powerful Catholics, like the Catholic Bishops Conference and pro-life groups who continue to obstruct reproductive health and family planning even if there is already a law," says Melgar. She believes that the budget cuts resulted from the pressure mounted by Catholic groups.
"If there are lessons from this budget cut, it is that one, we have failed to monitor the budget process in Congress," Edcel Lagman, a former representative and the principal author of the reproductive health bill, told InterAksyon. "Two, we have rested on our laurels, and three, [reproductive health] advocates have put down their guard."
Dr. Esperanza Cabral is the former health secretary, and she called those who had pushed for the cuts  "no better than treacherous snakes with forked tongues."
"They lie in wait for every opportunity to thwart what is now a law of the land," Cabral told GMA News. "We hold you accountable for the hardship that millions of poor Filipino families will once again experience by depriving them of access to reproductive health services."
Under the current budget, Melgar fears that health centers will run short of supplies well before year's end.
"When the budget for family planning commodities are cut," says Melgar, "the government's program is toothless, and poor women suffer the most."
Sign the petition by Takepart, they're just 1,000 short of their target:

Sources: Takepart
---
This Article (Poor Filipinos Desperately Need Free Birth Control) is free and open source. You have permission to republish this article under a Creative Commons license with attribution to the author(CoNN) and AnonHQ.com.