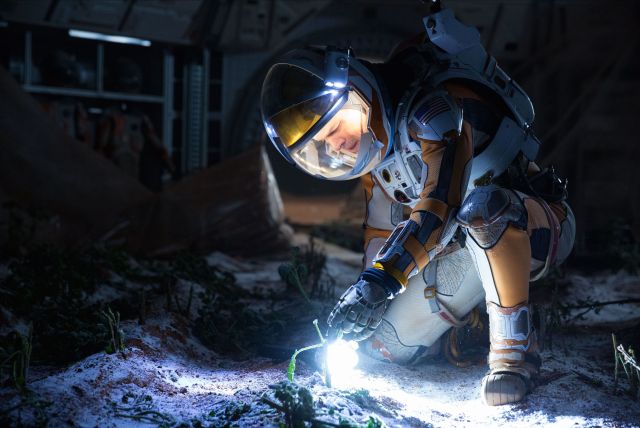 Matt Damon's character in the movie The Martian – a stranded astronaut who grows potatoes to survive on Mars – has inspired the National Aeronautics and Space Administration (NASA) to embark on a new mission: to send potatoes – rich in carbohydrates, protein, vitamin C, iron, and zinc – to Mars in refrigerated tubes so that they are already growing by the time humans arrive to colonize the Red Planet in 2026. In a blog post, NASA's Gary Jordan wrote:
"In "The Martian", Mark Watney uses the Martian soil to grow potatoes in the controlled environment of the "Hab". In reality, the soil on Mars actually does have the nutrients plants would need to survive on Mars! There may not be the right amount of nutrients depending on where astronauts land on the Red Planet, so fertilizers may need to be added to the soil. The perchlorates in the soil would be leached out and separated from the water. NASA is developing a simulant, a replication of Mars soil, to better understand how it can be used for plant growth and other purposes."

If Mark Watney can do it, so can NASA. In order to develop a potato that could be grown on Mars, NASA and scientists at the Lima-based International Potato Center are testing 100 of the 4,500 varieties of Peruvian potatoes in extreme, Mars-like conditions to figure out which ones can withstand the extremely dry, desolate landscape found on the Red Planet. The International Potato Center elaborates:
"By using soils almost identical to those found on Mars, sourced from the Pampas de La Joya Desert in Peru, the teams will replicate Martian atmospheric conditions in a laboratory and grow potatoes. The increased levels of carbon dioxide will benefit the crop, whose yield is two to four times that of a regular grain crop under normal Earth conditions."
Once NASA discovers the best-suited variety of potato, it will be subjected into rigorous Mars-like conditions, including exposure to carbon dioxide and ultraviolet radiation. The most resilient variety will also have to cross the last hurdle to be able to qualify to go to Mars—it will not just required to grow on Mars, but also reproduce in large quantities.
Chris McKay, a planetary scientist at NASA's Ames Research Center in California and participant in the potato study, told The Wall Street Journal:
"When humans go to Mars, they will want to grow things. They'll need food. I think we'll be able to find varieties of potatoes that will grow at cold and low-pressure conditions. That would be interesting to know for Mars applications."
The temperature averages -840 Fahrenheit on the Red Planet. It has high levels of radiation and over 60% less gravity than Earth. Its atmosphere has 96% carbon dioxide, and 0.146% of oxygen. Walter Amoros, a Peruvian scientist at the International Potato Center, notes:
"The potatoes are going to pass through an acid test. I've done tests under stressful conditions, but never so stressful. I don't think they'll grow in the open air [on Mars]. They will have to plant them under controlled conditions, in domes."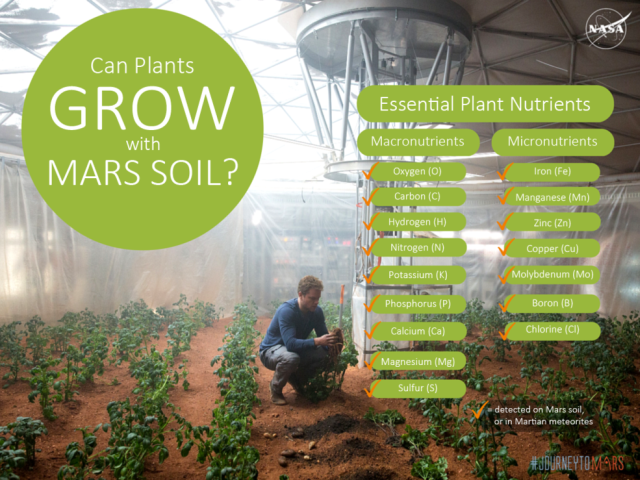 ---
This article (NASA gets Closer to Growing Potatoes on Mars) is a free and open source. You have permission to republish this article under a Creative Commons license with attribution to the author and AnonHQ.com.