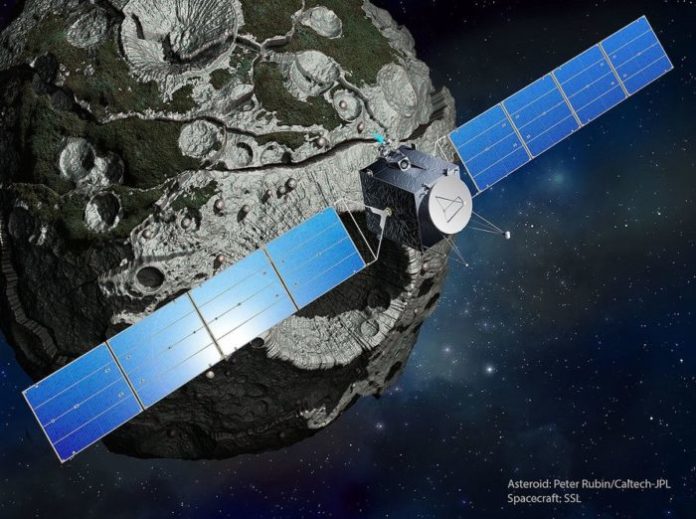 Humans have created a mess on Earth. After plundering the resources here, the next target for humans is space. The rush for planetary resources has increased over the years.
Private companies such as Planetary Resources and Deep Space Industries are investing millions of dollars into developing new technologies capable of mining for minerals on asteroids. Asteroids are rocky bodies orbiting the Sun. Large numbers, ranging enormously in size, have been found orbiting between Mars and Jupiter. Researchers believe there are more than 10,000 asteroids near planet Earth.
In 1998, when asteroid 433 Eros (discovered by Carl Gustav Witt in1898) flew close to the Earth, researchers estimated that the rock contained around 20 billion tons of precious metals; including gold, platinum and titanium. The price of these metals was an estimated value of around $11 trillion at the time.
Of course, the discovery of this huge wealth on asteroid 433 Eros set the course for further exploration of other asteroids. In the United States for example, the National Aeronautics and Space Administration (NASA) has been working around the clock to unravel the full economic value of these precious stones in space.
Currently, NASA is planning two missions in 2021 and 2023 to explore an asteroid believed to be worth an amount the world has never seen before. Big Think reports that these two missions are part of NASA's Discovery Program, which cost around $450 million.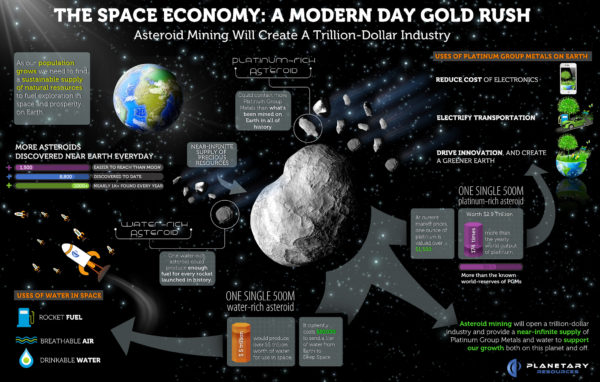 According to the details, NASA will first launch a robotic spacecraft named Lucy in October 2021. The goal is to reach the super-rich mineral asteroid named 16 Psyche. NASA predicts that 16 Psyche is made up almost entirely of nickel and iron—much like the Earth's core. It is about 130 miles in diameter, located in the Trojan asteroid belt between Jupiter and Saturn. It is estimated that Lucy will take six years to reach16 Psyche. Once it arrives, it will spend 20 months mapping and studying the mineral-rich asteroid.
The Associate Administrator at NASA's Science Mission Directorate in Washington, Thomas Zurbuchen, said this type of asteroid has never been studied before.  He was quoted as saying: "This is what Discovery Program missions are all about—boldly going to places we've never been to enable groundbreaking science."
NASA researchers suggest Jupiter has two groups of asteroids caught in its orbit. It takes these asteroids 12 years to travel around the Sun. Lucy will reach Jupiter's asteroid belt by 2026. It will study six Trojan asteroids in all, but the spacecraft will examine the target asteroid 16 Psyche carefully. Apart from the huge economic objectives, NASA believes it can also peak back in history billions of years, to a time shortly after the Sun's birth.
"Because the Trojans are remnants of the primordial material that formed the outer planets, they hold vital clues to deciphering the history of the solar system. Lucy, like the human fossil for which it is named, will revolutionize the understanding of our origins," said Harold F. Levison, the principal investigator of the Lucy mission in the Southwest Research Institute in Colorado.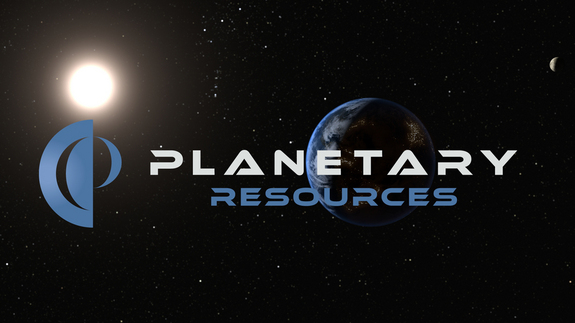 Mr Levison also suggested that 16 Psyche may be a piece of ancient protoplanet once as big as Mars, which shattered into pieces over billions of years due to bombardments and collisions with other bodies, a common occurrence after the birth of our solar system.
After Lucy is launched in 2021, another robotic spacecraft named Psyche will follow in 2023. After Earth's gravity assists maneuver in 2024, it will shoot past Mars in 2025, and reach 16 Psyche by 2030. Researchers from Arizona State University (ASU) will collaborate with NASA on the mission.
Principal Investigator of the Psyche launch, PLindy Elkins-Tanton of ASU estimated the value of iron content on 16 Psyche alone to be approximately $10,000 quadrillion. The gold, copper, platinum and other minerals in the asteroid cannot be estimated.
According to economists, the value of this asteroid alone could wipe out the total global debt, which stands at $60 trillion, leaving enough left over to give every human on the planet a comfortable lifestyle. Some suggest this would collapse the world economy.
"16 Psyche is the only known object of its kind in the solar system, and this is the only way humans will ever visit a core," Elkins-Tanton explains.
Whether the exploitation of these resources in space would bring doom or success to humans on Earth is still an ongoing debate. We hope it brings success. We'll report on the latest soon.
---
This article (NASA Prepares to Explore a Super-Rich Mineral Asteroid that Could Collapse the World Economy) is a free and open source. You have permission to republish this article under a Creative Commons license with attribution to the author and AnonHQ.com.
---
Supporting Anonymous' Independent & Investigative News is important to us. Please, follow us on Twitter: Follow @AnonymousNewsHQ