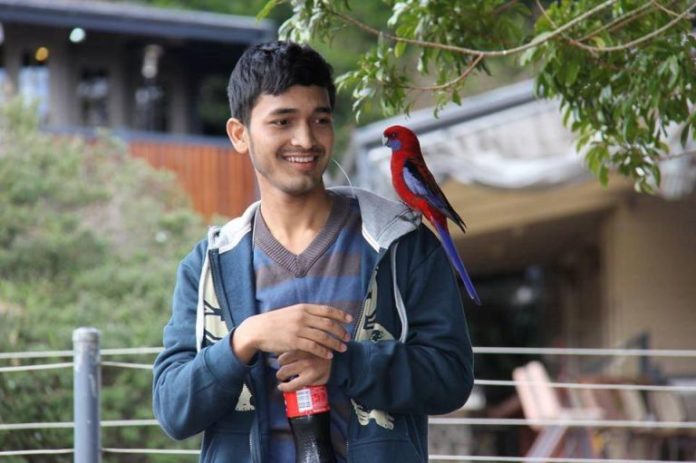 Ishwor Ghimire, 19, heroically lead 55 orphans of Nepal Deprived Women and Children Upliftment Center in Kathmandu to safety in the aftermath of the devastating Nepal earthquake that killed more than 8,000 and triggered an avalanche on Mount Everest.
"All the kids were so panicked and started screaming and crying. I asked everybody to get out from the building. The earth was still shaking but I was running here and there to rescue all the kids and take them to the safety place," he told Mic.
He first took the children, aged between 4 and 16, to a flat vegetable patch outside. Thereafter they took shelter in a small church after the tremors stopped, and later relocated to a small makeshift plastic tent, in a nearby garden. Ghimire helped construct the temporary shelter.
An orphan himself, Ghimire came to the orphanage when he was 4. He went to Australia's Pulteney Grammar School on a full scholarship in 2013. Today he mentors children at the orphanage while he prepares for university.
"This remarkable young man evacuated the 55 children to the veggie patch as both the orphanage building and the (neighbouring) new school building suffered significant damage and appeared in imminent danger of collapse. A painter working on the roof of the new school was thrown two storeys to the ground, sustaining dreadful injuries. After initially dealing with his 55 frightened young charges, Ishwor managed to get him to the local hospital in a taxi. We should all be very proud of him. (Orphanage operator) Mother Rajan made her way back in the middle of the night and together they have kept the children safe and warm in the garden, sheltering under blankets. They did not sleep, as constant aftershocks frightened the children," Pulteney's director of community relations, Mark Bourchier, wrote to the school community.
---
You want to discuss a certain topic with likeminded people or you want to organize a local protest or you have an idea for a project that can help people in need in your local community or all around the world? Join our forum! www.anonboards.com
---
You want to support Anonymous Independent & Investigative News? Please, follow us on Twitter: Follow @AnonymousNewsHQ
---