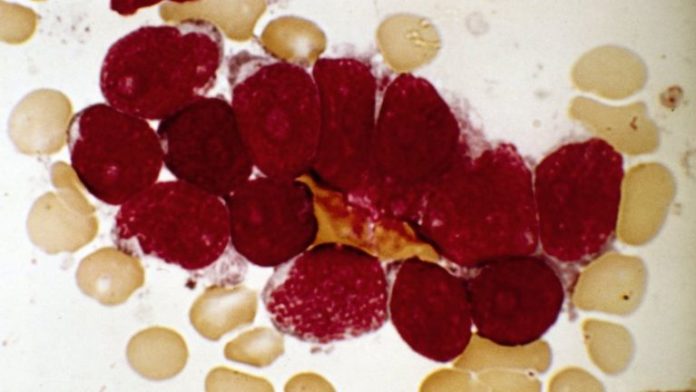 Early clinical trials of CAR T-cell therapy has led to 27 of 29—more than 94%—of terminally ill leukemic patients going into remission. The scientists themselves were shocked at the success rate. 19 of 30 lymphoma patients also responded to the treatment. Patients who were expected to die in a few months, live on three years after they began treatment.
White blood cells were extracted from patients diagnosed with leukemia, modified and returned to the patient's body. The process killed two of the patients who exhibited an extreme immune response, after seven patients developed severe cases of cytokine release syndrome (a life-threatening inflammation that occurs when too many cancer cells are killed at once) which resulted in each of the patients being placed into intensive care. However, its ability to save most of the patients is a testament to how remarkably effective it is.
The lead scientist of the project, Professor Stanley Riddell, from the Fred Hutchinson Cancer Research Center in Seattle, said that every other treatment had failed these patients; it had been estimated that these cancer patients had only two to five months to live.
"The early data is unprecedented," he said at the American Association for the Advancement of Science's annual meeting.
In an interview with the BBC, Riddell explained the process and results of the study: "Essentially what this process does is, it genetically reprograms the T-cell to seek out and recognise and destroy the patient's tumour cells.
"[The patients] were really at the end of the line in terms of treatment options and yet a single dose of this therapy put more than ninety percent of these patients in complete remission where we can't detect any of these leukaemia cells."
"This is unprecedented in medicine, to be honest, to get response rates in this range in these very advanced patients," Riddell was quoted as saying, according to the New York Post.
The side effects of the treatment are apparently exceedingly severe, more so than chemotherapy and radiotherapy, which work for most cases. As a result, the treatment appears to be best suited for terminal cancer- for now.
Dr Alan Worsley, from Cancer Research UK,  told the BBC: "we've been working for a while using this type of technology, genetically engineering cells. So far it's really shown some promise in this type of blood cancer.
"We should say that in most cases standard treatment for blood cancer is quite effective, so this is for those rare patients where that hasn't worked.
"The real challenge now is how do we get this to work for other cancers, how do we get it to work for what's known as solid cancers, cancers in the tissue?"
Immunotherapy is an emerging field in cancer treatment; last year, we reported on another treatment that could potentially be an alternative to CAR T-cell therapy.
Sources: Popular Science, BBC,  ABC
---
You want to support Anonymous Independent & Investigative News? Please, follow us on Twitter: Follow @AnonymousNewsHQ
---
This Article (The New Cancer Treatment That Is Over 90% Effective For TERMINAL Patients) is free and open source. You have permission to republish this article under a Creative Commons license with attribution to the author(CoNN) and AnonHQ.com.