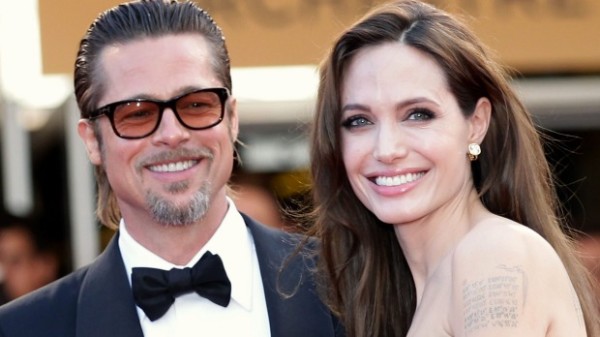 It is indeed said that if you are poor, you have no friend. The situation even becomes more difficult if you are facing a humanitarian disaster.
Wars have displaced many people around the world. People therefore become refugees. These people need help. But with few wealthy people willing to help such people, we have seen an increased poverty and suffering among displaced people.
In this article, we are turning our attention to celebrities in the music and film industry in the United States, regarding the work some do to help these refugees. There are many celebrities in Hollywood, but it will surprise you to know that few of them are engaging in humanitarian and charity activities in order to help these unfortunate people.
We have tried as much as possible to highlight what they are doing to help refugees, and this is the benchmark by which they made it into the list below.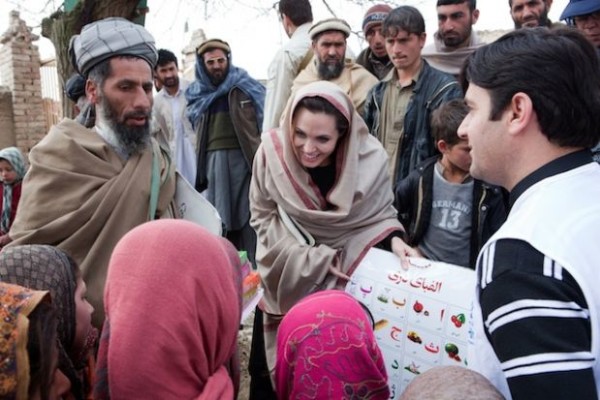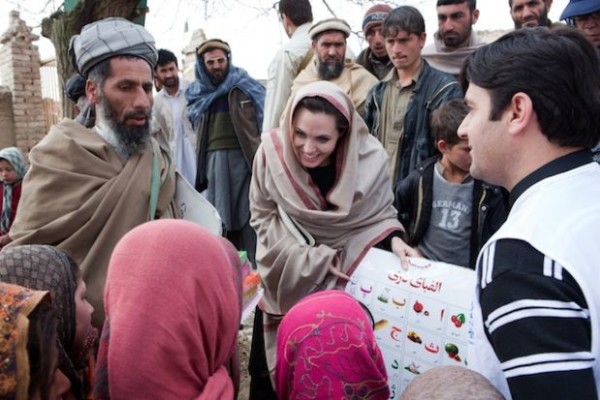 Angelina Jolie
As one of the highest paid actress in Hollywood, Angelina Jolie Pitt made a name for herself as a humanitarian with her involvement with the United Nations High Commissioner for Refugees (UNHCR). With three Golden Globe Awards and other important awards to her credit, Angelina has demonstrated that she is a friend of the poor, despite her fame and money. It is said that Angelina became interested in refugee matters while filming for the movie Tomb Raider in Cambodia in the late 1990s. After the movie was released in 2001, Angelina is said to have made more than 40 field visits to people who have endured forced displacement in Cambodia; those she got to know while filming in the country. She has been instrumental in initiating some projects and charity works aimed at helping these displaced people.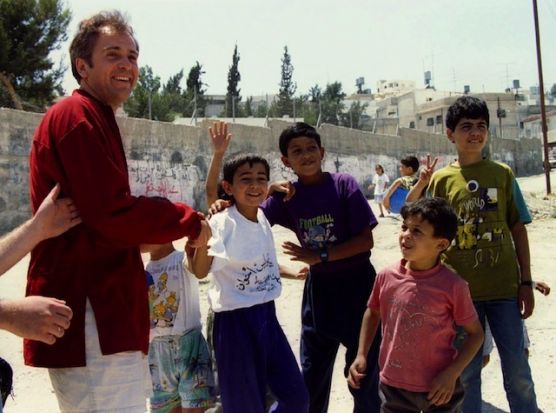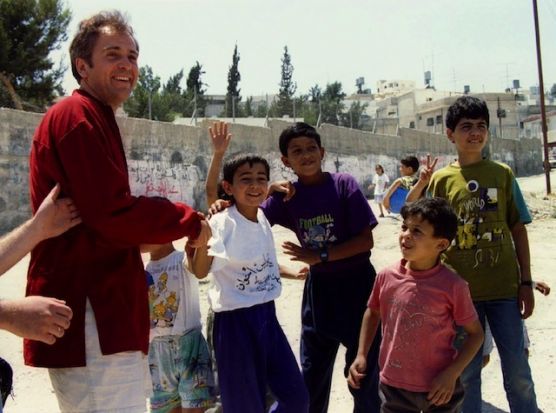 Peter Gabriel
Peter Gabriel is a singer and songwriter of English progressive rock band Genesis. He is also member of the Rock 'n' Roll Hall of Fame. He has established a nonprofit organization known as Witness to empower Internationally Displaced Persons (IDPs). Gabriel's strategy is to give IDPs the platform and the voice to tell their own stories through videos that he has sponsored. This has made big impact on the lives of IDPs. People have been able to hear their stories and help them with the little they have. In 2008, Amnesty International awarded Gabriel with the prize of Ambassador of Conscience.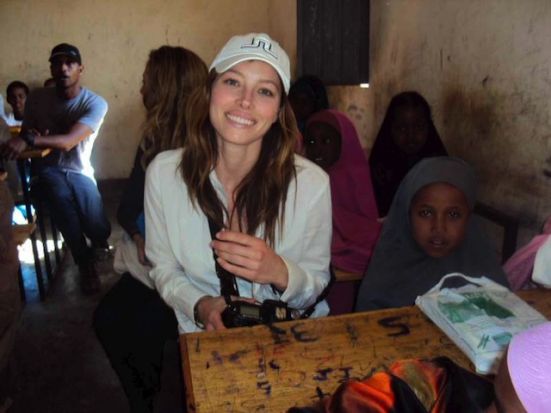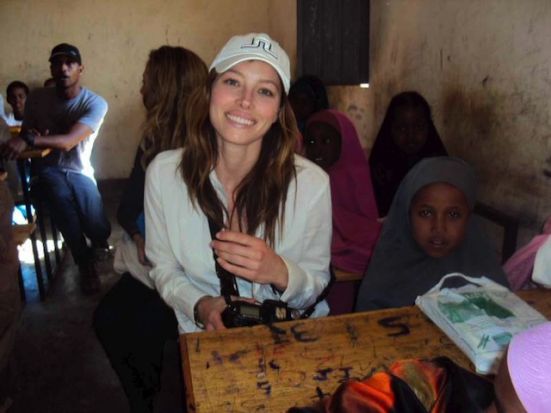 Jessica Biel
Jessica Biel visited Ethiopia in 2010. The actress's main goal was to interact with displaced people in the country to further her understanding of the challenges they face as a displaced people. With the help of the UNHCR, Jessica ended up at the Kebribeyah Refugee Camp. She was told that clean water was a major problem in the camp. Since that trip, Jessica has initiated many projects and events to help get clean water to the refugees. For example, she participated in an event by climbing to the top of Mountain Kilimanjaro to raise awareness about the clean water crisis. Mountain Kilimanjaro is the highest mountain in Africa with an elevation of 5,895 metres.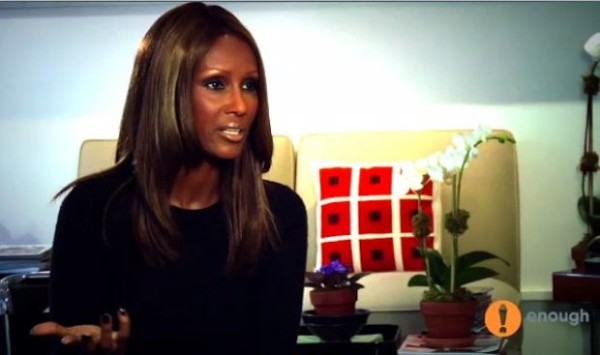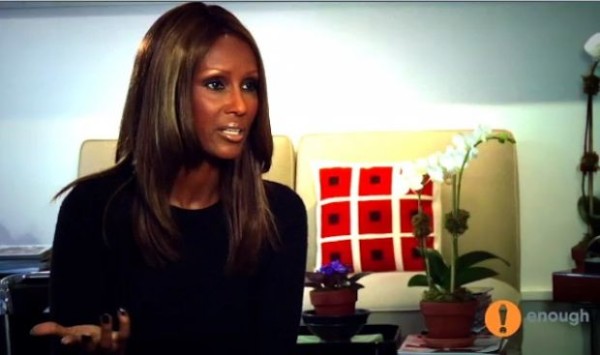 Iman
The Somali-American, Iman Mohamed Abdulmajid is very dedicated to helping displaced people. Born and raised in Somalia where the political environment was volatile, Iman's mother put her and her four other siblings into a van in the middle of the night. They drove southwest of the country, escaping into neighboring Kenya the next day. Coming from this background, and after achieving success in her career, she has decided never to forget her past. She has supported and funded many projects for children, women, and displaced people.  These projects include the Enough Project, the Keep a Child Alive Campaign, and the Raise Hope for Congo campaign for the civil war in the Democratic Republic of the Congo.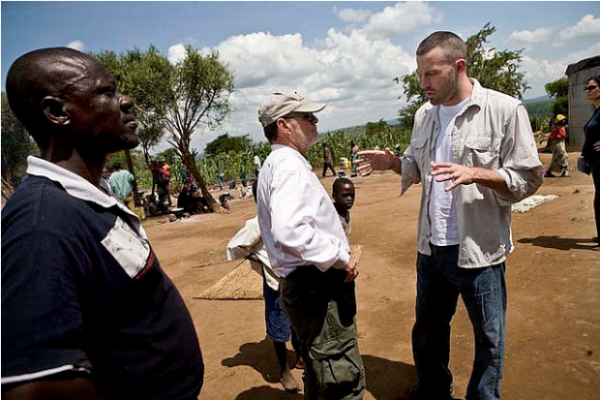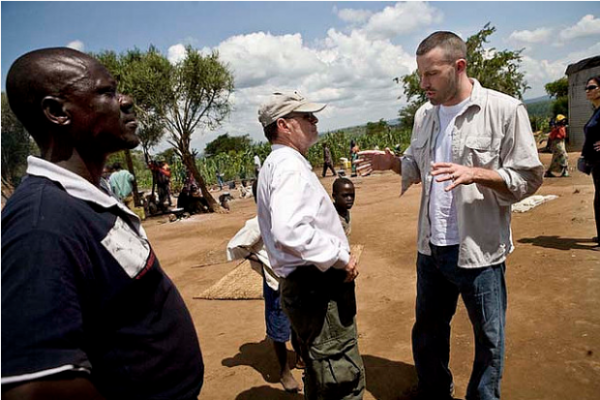 Ben Affleck
After winning a Golden Globe and an Academy Award with Good Will Hunting, along with co-writer Matt Damon, Ben Affleck has since dedicated himself to helping refugees in crisis. In 2008, he visited the Nakivale Refugee Camp in Uganda. There, he filmed a short documentary Gimme Shelter, which discussed the ongoing plight of Congolese refugees. It raised awareness of the injustice and the suffering the desperate refugees were facing. The UNHCR has praised him for his initiative.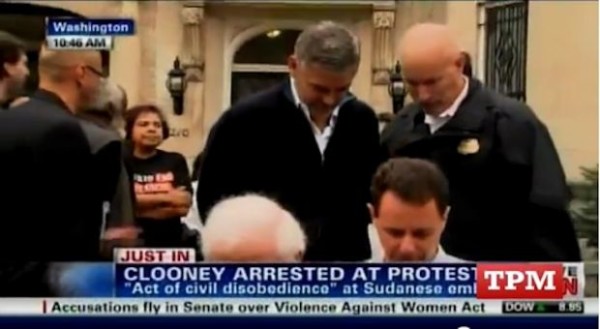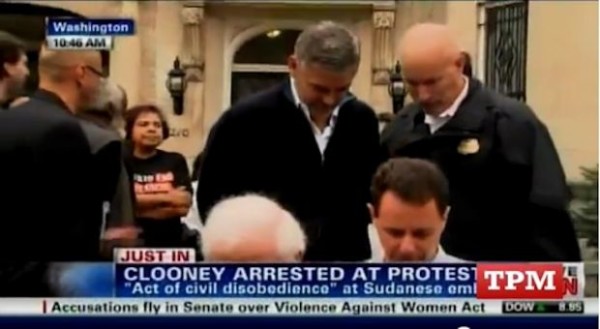 George Clooney
George Clooney has been very instrumental in helping displaced people from the Darfur region in Sudan. The war in Darfur is estimated to have killed about 300,000 people, and displaced 3 million others. Already a UN Messenger of Peace, Clooney has privately coordinated multiple visits to refugee camps in Darfur. He is a co-founder of Not On Our Watch, an organization that aims to terminate mass atrocities in the world. Clooney also co-founded the Satellite Sentinel Project, which allows monitoring of military human rights violations in Sudan. Because of his charity and activism, he was briefly arrested by the Sudanese authorities in 2012.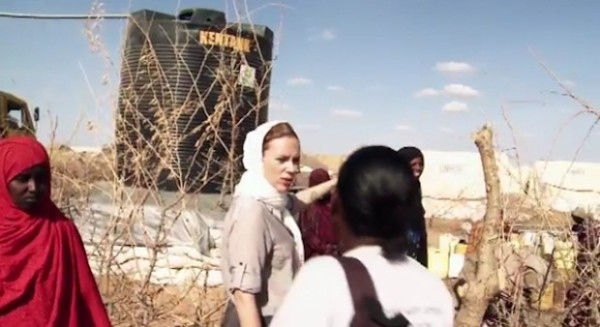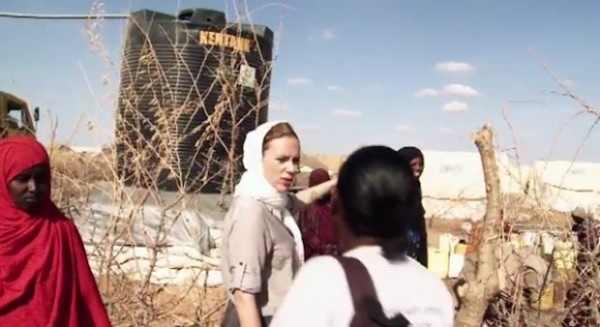 Scarlett Johansson
Since 2007, Scarlett Johansson has been working closely with the international community-based organization Oxfam, to find solutions for poverty and bring justice to the very poorest among us around the world. She has visited the world's largest refugee camp, Dadaab in Kenya, and has helped fund many charity projects, including fair food distribution and sustainable fashion for refugees.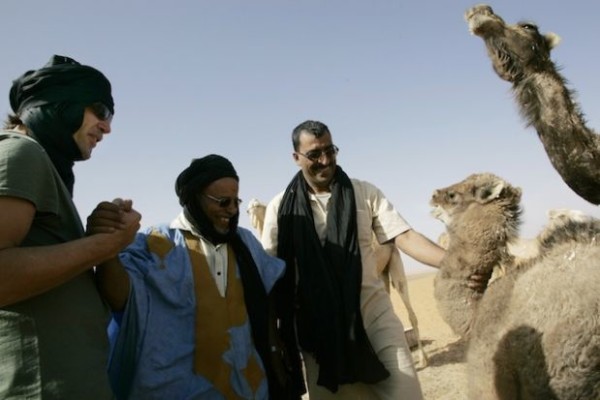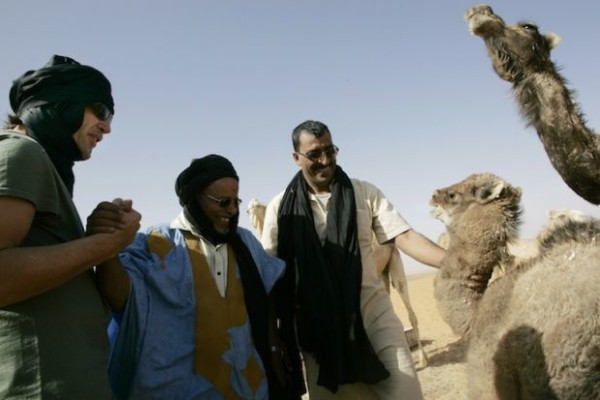 Javier Bardem
Refugees living in Western Sahara, a disputed territory in the Maghreb region of North Africa, will never forget what Bardem has done for them. In a documentary he produced titled Sons of the Clouds, it exposed the plight of Western Saharan ethnic nomads who have been contained in refugee camps bordering Algeria for more than 37 years. These refugees were saved by the help of Bardem.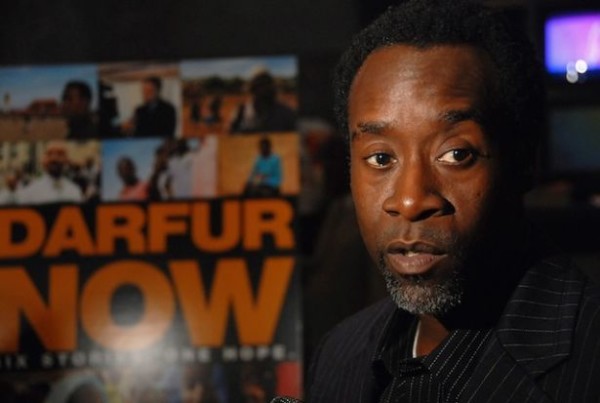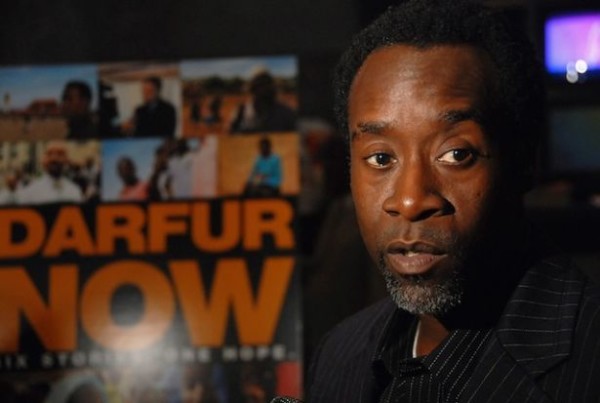 Don Cheadle
Don Cheadle portrayed real-life hero Paul Rusesabagina in the 2004 film Hotel Rwanda. Rusesabagina, manager of the Belgian Hotel Des Mille Collines, protected 1,268 refugees during the Rwandan genocide in 1994, which claimed an estimated 800,000 lives in 100 days. Cheadle has since teamed with the International Rescue Committee and the Enough Project to end genocides once and for all. He has co-authored two books with John Prendergast, Not On Our Watch: The Mission to End Genocide in Darfur and Beyond (2007) and The Enough Moment: Fighting to End Africa's Worst Human Rights Crimes (2010). Proceeds from these books go to the Enough Project.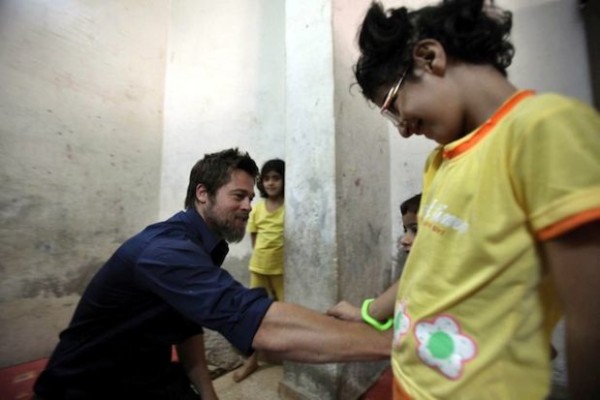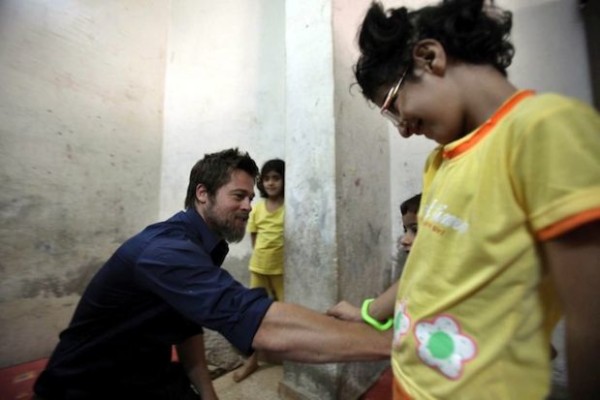 Brad Pitt
Partnering with Angelina Jolie, Brad Pitt founded and administered the Pitt-Jolie Foundation, which has donated about one million dollars to Pakistani refugees. Along with George Clooney, Don Cheadle and Matt Damon, Pitt also founded Not on Our Watch. Pitt also helped in bringing relief items to people in New Orleans and Haiti.
---
You want to support Anonymous Independent & Investigative News? Please, follow us on Twitter: Follow @AnonymousNewsHQ
---
This article (These are the Few Hollywood Celebrities Who have Dedicated Themselves to Helping Refugees) is a free and open source. You have permission to republish this article under a Creative Commons license with attribution to the author and AnonHQ.com