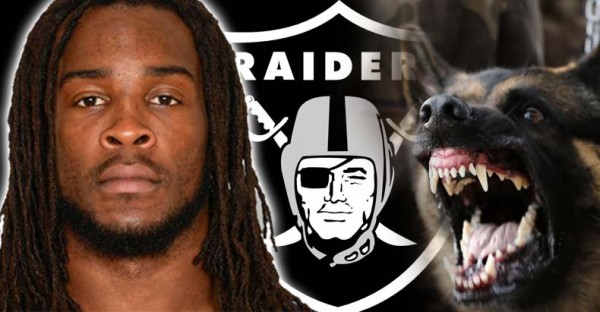 It has emerged that a player in the American National Football League (NFL) is being investigated by police officials for allegedly barking at a police K-9 dog prior to a match.
The Allegheny County Sheriff's Office in Pennsylvania alleged that Oakland Raiders linebacker, Ray-Ray Armstrong barked at the dog before the start of the match between the Raiders and the Steelers. The Raiders were beaten 38-35 by the Steelers.
According to Chief Deputy Kevin Kraus, in addition to barking at the dog, Armstrong also lifted his shirt and pounded his chest after he left the locker room.
"The dog was going crazy. The deputy was trying to control the dog the best she could. We were immediately notified about the incident, and we immediately initiated a criminal investigation into the matter," the BBC quoted Kraus as saying.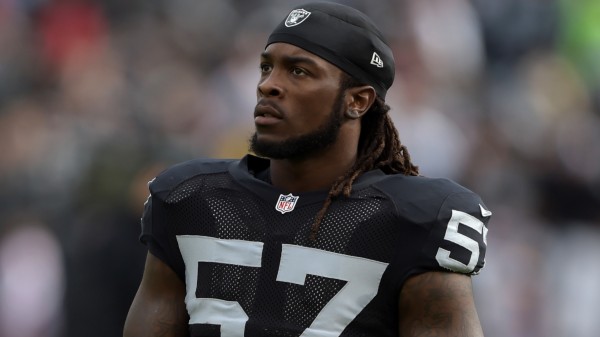 Police deputy Maria Watts, the dog's handler, identified Armstrong as the player involved in the alleged barking. The officer told WTAE Pittsburgh television, that Armstrong was shouting, "Hey dog, hey dog" after leaving the locker room before the game.
She also revealed that the dog is named Bandit and that Armstrong's actions triggered the dog's behavior. Due to the dog's training and experience, Watts explained that Bandit could have done anything to Armstrong.
The BBC quoted her as saying, "Bandit was very agitated. He wanted me to let him go. I imagine with his training and experience he would have gone to his target who was taunting him. I don't want to speculate on what he would have done. No-one in the department, from the sheriff down, is happy about this."
The local sheriff's office has notified both teams and the NFL that an investigation is under way. The teams and the league have declined to comment on the issue.
Legal experts said the alleged crime is considered a third-degree felony in Pennsylvania, and could potentially result in a prison sentence of seven years. In addition to the felony being punishable by up to seven years in jail, there is also a maximum fine of $15,000. Other crimes in that category include 'reckless burning or exploding', 'terroristic threats' and 'carrying a gun in public without a permit'.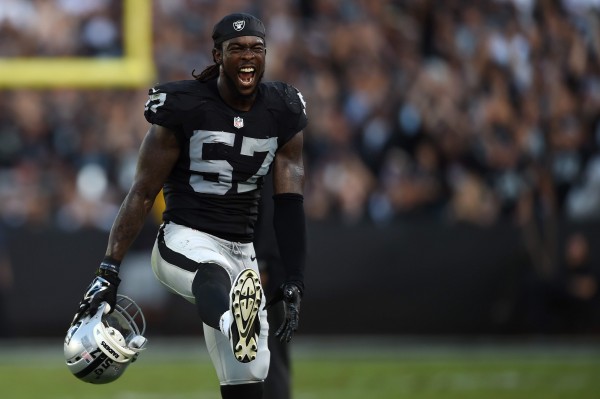 Police investigators have already obtained video surveillance footage of the incident and witness statements.
Meanwhile, the incident has generated widespread criticism from the public. Many people expressed anger on social media, describing the investigation as ridiculous.
The Free Thought Project said the idea that a man can face 7 years in prison for barking at a dog is completely absurd and highly disturbing.
The media outlet wrote: "There were over 60-thousand screaming fans in the stadium that day, yet police chose to criminalize the behavior of one amped up football player. Police can murder, rape, lie and steal, and not see a day in court or go to prison for their crimes, but if you taunt a police dog you're facing 7 years in prison. Where is the common sense in this country?"
---
You want to support Anonymous Independent & Investigative News? Please, follow us on Twitter: Follow @AnonymousNewsHQ
---
This Article (NFL Player Faces Seven Years In Jail For Barking At A Police Dog Before A Match) is free and open source. You have permission to republish this article under a Creative Commons license with attribution to the author and AnonHQ.com