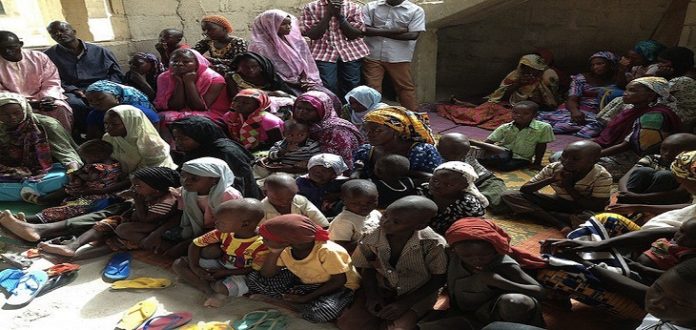 by Chiqui Perez at trueactivist.com
Less developed countries in North Africa have lived under the shadow of political violence for the past years, and because turmoil is commonplace in those areas, the rest of the world may have become too accustomed—and immune—to their plight. Media largely zoomed in on the Paris attacks, as well as the Beirut and Sinai Peninsula incidents, all suspected to have been committed by the Islamic State or ISIS as this extremist group is more famously known.
ISIS had always taken the spotlight, as they have been terrorizing Western and developed countries. These events are indeed horrible and had incurred nearly 400 deaths; but in the meantime, Boko Haram's own extreme ways are overtaking Nigeria and these tragedies may not be getting sufficient attention.
This TheGrio article, which is mostly based on opinion but is backed up by facts, makes a bold conclusion that media may not be taking focus on the Boko Haram attacks because its victims are Africans. The media could be overlooking a serious matter since the Global Terrorism Index reportof last year cited that more terrorism-related deaths have been attributed to Boko Haram.
According to the report, it's estimated that ISIS has killed 6,073 people, but the Nigerian-based group, Boko Haram, has been responsible for a greater number: 6,644 deaths. Moreover, while ISIS takes more to the battlefields than civilian populations, Boko Haram has targeted and ambushed private citizens in their homes and villages through suicide bombings and machine gunfire. In the course of three years, Nigerian fatalities have skyrocketed to 300 percent, the largest increase ever recorded by any country in relation to terrorism-caused deaths.
Just last week, Boko Haram took the lives of 86 people, and a number of these were children who have been burned alive. Corpses littered the streets, bullets buried in their bodies.
In six years, Boko Haram has killed about 20,000 people and displaced 2.5 million Nigerians from their homes. Many of these victims have fled to Europe for sanctuary. While Europe has created assistance programs on humanitarian aid for these victims, their efforts and the overall situation has yet to capture enough media attention for the world to realize the gravity of it all.
If Boko Haram activity remains virtually unchecked by the developed nations who have the power to provide support, more Nigerians—as well as citizens from neighboring countries such as Cameroon and Chad—would perish as casualties continue to grow.
TheGrio is now trying to make this new hashtag known for social media to spread: #AfricanLivesMatter. And they certainly do.
---
This article (Nigeria Is Terrorized by Boko Haram, Now Deadlier Than ISIS, But How Much Attention Is It Getting?) is free and open source. You have permission to republish this article under a Creative Commons license with attribution to the author and TrueActivist.com.