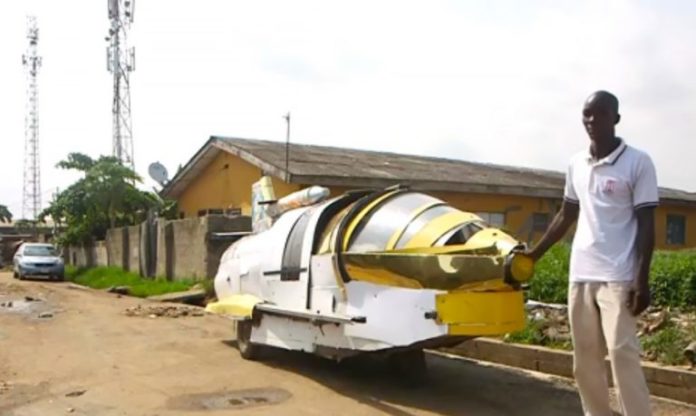 By Amanda Froelich at trueactivist.com
A Nigerian man used discarded trash to build a quirky vehicle that operates on land and water!
If you ever visit Lagos, Nigeria, keep your eyes peeled for a quirky jet that operates on land and water. Kehinde Durojaiye is the self-taught inventor behind the project, and he's optimistic that the aero-amphibious jet car will someday become a common sight in the country.
In order to create the neat jet car, Durojaiye scavenged heaps of discarded materials, such as an old keyboard, an office chair, and even a tricycle steering wheel. Repurposed plastic, wood, and styrofoam were also used to create the vehicle. In some instances, Durojaiye traveled up to 84 miles away from Lagos to obtain materials.
The unique invention can reportedly reach speeds of around 75 miles per hour on land and six knots at sea. Durojaiye told CNN:
"We want the whole world to know it is possible to have a kind of machine that can move on land, on sea, and fly, and perhaps move under the sea. That's my ultimate goal."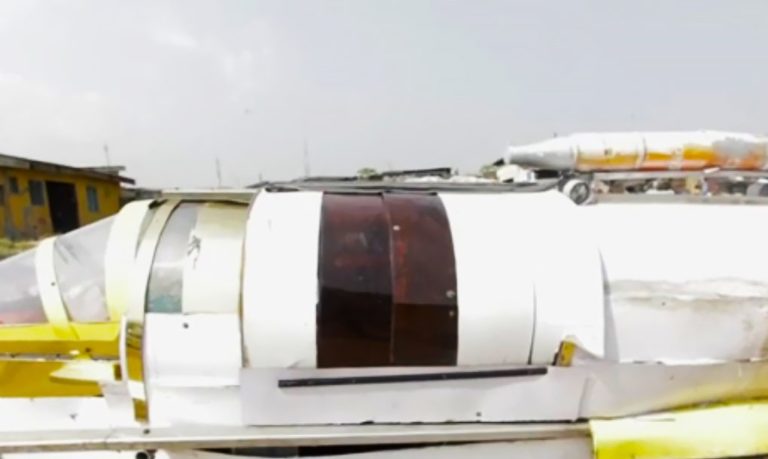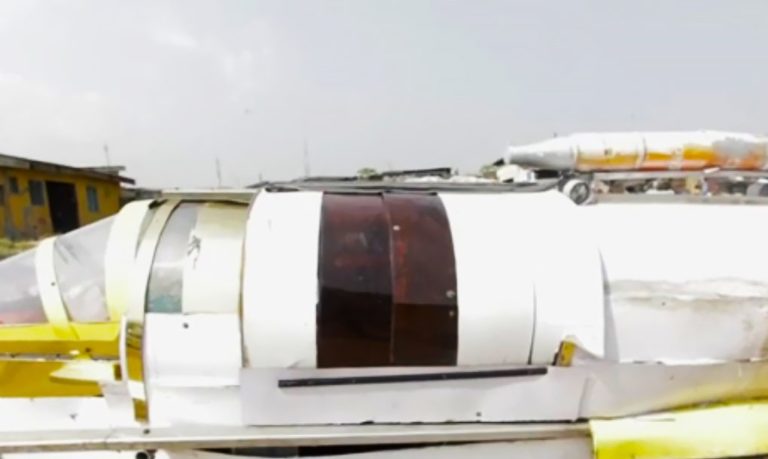 Durojaiye, who has been passionate about inventing since he was a boy, has a workshop located near a Lagos lagoon dump site. To date, he's constructed four prototypes of the auto-amphibious car. The vehicle isn't his only project, however. The Nigerian resident works on other devices, including a remote-controlled drone. An ultimate goal of his is to make the jet car fly.
Unsurprisingly, the inventor is building quite a reputation for himself in Lagos. The city is filled with Hyundais and Toyotas, so Durojaiye's vehicle can't help but capture attention. When he drives down the streets, reportedly passersby are so surprised they ask to take pictures of the car on their phones.