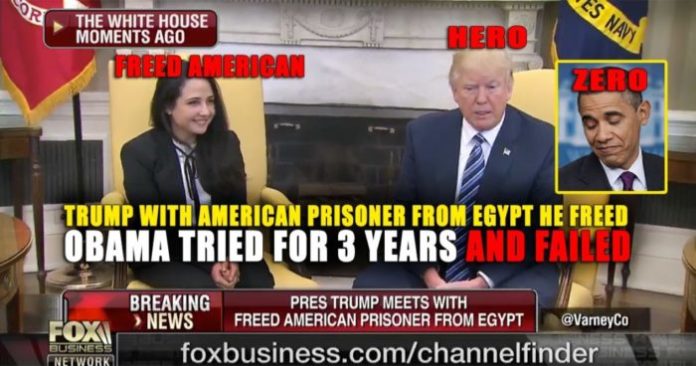 Egypt has freed an American self-proclaimed aid worker, Aya Hijazi, who was arrested together with five others in May 2014 for child abuse and trafficking. It is believed Egyptian President Abdel Fatah el-Sisi personally ordered their release after close negotiation with U.S. President Donald Trump.
President el-Sisi, a former army chief, seized power in Egypt after leading a military coup to overthrow the democratic elected government of Mohamed Morsi, in 2013. Since grabbing power, el-Sisi has crushed all dissenting voices critical of his brutal dictatorship.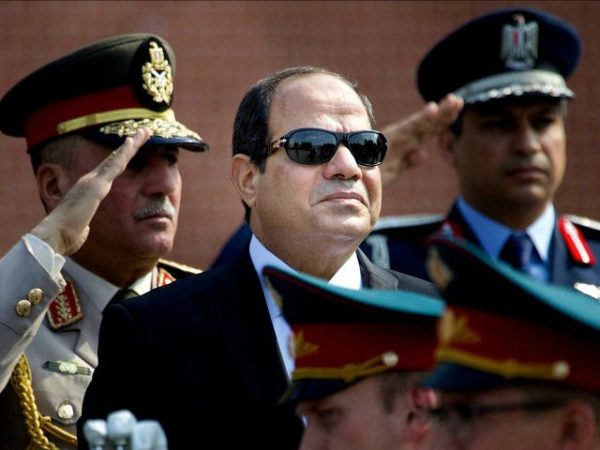 His administration has been tough on civil society groups in the country, especially those receiving funding from abroad. These peaceful groups have been labeled by the government as saboteurs, who are trying to destabilize the country. Thousands of people are still behind bars for just voicing their opinions against the el-Sisi regime.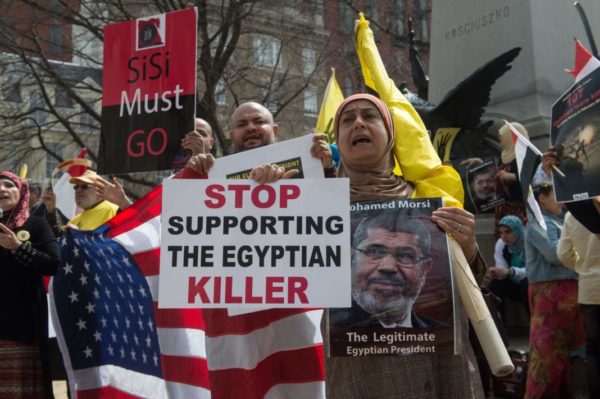 Due to the gross human rights abuses by the el-Sisi government, the former American Obama administration marred relations with Egypt. President el-Sisi and his entire cabinet were barred from visiting the White House.  Obama withheld U.S. aid for Egypt valued at over $1 billion. The U.S., under Obama, also refused to recognize the Muslim Brotherhood, the political party in government el-Sisi ousted as a terrorist organization.
Consequently, when Hijazi, her husband and four others were detained by the Egyptian authorities, it became difficult for the Obama administration to secure their release.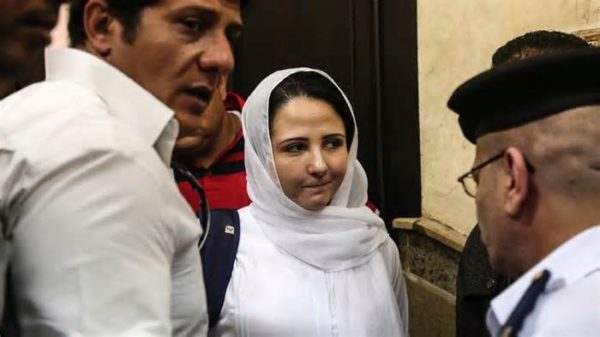 However, when Trump took over the White House, he reversed all policies of the previous administration towards Egypt. On April 3, Trump welcomed el-Sisi to the White House. Trump publicly hailed the autocratic leadership of el-Sisi as "fantastic." He said his administration is strongly behind el-Sisi.
On April 23, after el-Sisi's White House visit, an Egyptian court in Cairo announced that it has dropped all charges against Hijazi, her husband and four other aid workers imprisoned for three years now.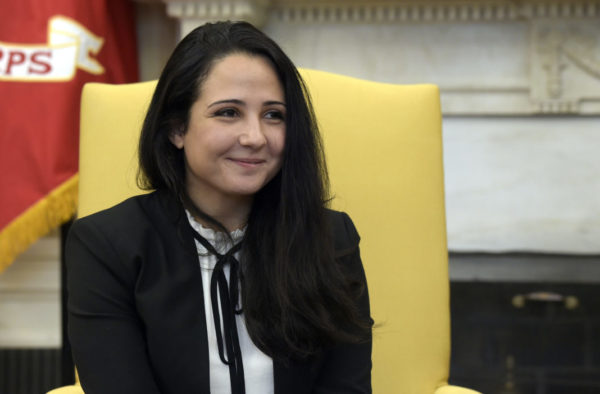 All six people were held by the Egyptian authorities for child abuse and trafficking. Although they were held for alleged crimes, they never appeared before a court. Their hearing dates were constantly postponed or canceled. Human rights activists alleged that they were abused in detention.
Hijazi, who grew up in the city of Falls Church, Virginia, graduated from George Mason University. She then started work in Cairo with the Belady Foundation, a humanitarian foundation for street children that she and her husband had founded.
After their release, President Trump sent a private jet to convey them back to America. He later hosted Hijazi at the White House, boasting of his negotiation skills. Hijazi has since been reunited with her family.
Currently, the Egyptian economy is at crisis point. It is embroiled in huge debt, unemployment and corruption scandals. In 2016, the International Monetary Fund (IMF) gave a conditional loan of $12 billion to the country. Although austerity measures have been implemented, the loan has exacerbated the economic crisis with the country still needing major outside investments and favorable financing.
Some observers suspect Hijazi and her team were freed in exchange for American aid and investment. During his U.S. visit, President el-Sisi met with the heads of the IMF and the World Bank, along with the chief executives of Lockheed Martin and General Electric.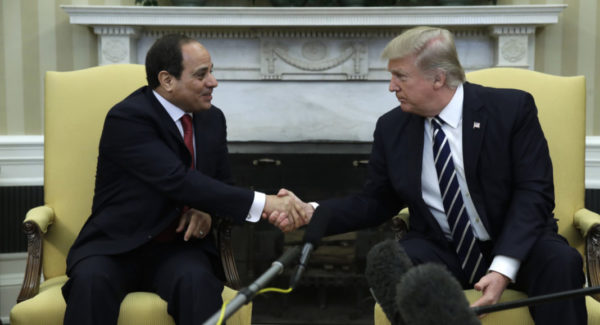 Former officials in the Obama administration have also said it is highly possible that quid pro quo deals have been offered for the release of Hijazi and her team. These officials claim Trump might have given something big to entice President el-Sisi to release the detainees.
"The robust praise and support the president has given to Sissi, which stands in some contrast to what we did, had to have some price, and maybe this is it. At least it's a positive development in which everyone can take some satisfaction. At the same time, such support could have the opposite effect of simply reinforcing [Sissi's] crackdown at home, in a way I think someday is going to rebound against him, and probably rebound against us. . . . You can try to repress your problems away, but at some point, they will explode," said Antony J. Blinken, former Deputy Secretary of State who tried unsuccessfully to negotiate with President el-Sisi for the release of Hijazi and her crew.
But a senior official in the Trump administration told The Washington Post on condition of anonymity that no quid pro quo was offered in the release. The official said that there had been assurances from the highest levels [of el-Sisi's government] that whatever the court verdict was on the detainees, Egypt would use presidential authority to send them home.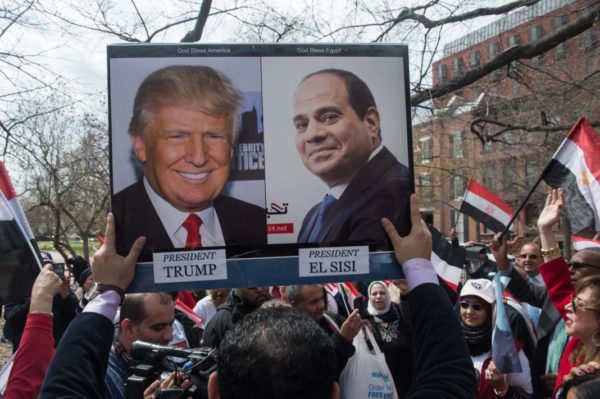 According to the official, the administration interpreted that to mean that a guilty verdict and sentencing would be followed by a pardon from President el-Sisi.
The big question here is why was el-Sisi reluctant to pardon the detainees during the Obama administration, but found it very easy to do so under Trump? Of course, Obama criticized him for his repressive governance while Trump has heaped praise on him and publicly acknowledged the dictator's regime to be a strong one.
---
This article (Trump Woos Egyptian Dictator to Free American Aid Worker) is a free and open source. You have permission to republish this article under a Creative Commons license with attribution to the author and AnonHQ.com.
---
Supporting Anonymous' Independent & Investigative News is important to us. Please, follow us on Twitter: Follow @AnonymousNewsHQ